Gisele Scanlon has been re-elected president of the Graduate Students' Union (GSU), defeating John Tighe with 54.16 per cent of the vote.
Abhisweta Bhattacharjee has been re-elected as vice president with 68.83 per cent of the vote. Some 31.17 per cent of people voted to re-open nominations.
Some 709 postgraduate students voted in the elections.
ADVERTISEMENT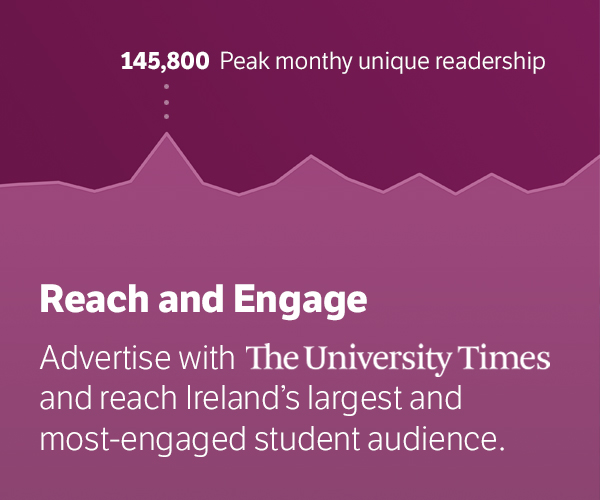 The results were issued in an email  sent to postgraduates this afternoon.
GSU Oversight Officer David Donohoe and Returning Officer Shelby Zimmerman said in the email that "today's result also marks three great firsts in the history of the Graduate Students' Union for the GSU Executive".
"The highest ever turnout at a Sabbatical Election in the history of the GSU."
"The first time a Sabbatical team (both President and Vice-President) has been re-elected for a second term together; Gisèle Scanlon and Abhisweta Bhattacharjee."
"The first time a single Sabbatical Officer has held the Vice President's role and the President's role consecutively plus the President's role again; Gisèle Scanlon."
"At this time, we would like to thank the postgraduate community for voting and giving each candidate a very clear mandate", they added.
This year's presidential race revolved primarily around scrutiny and criticism of Scanlon's presidency this year, with debates about constitutional breaches and her possible impeachment dominating the hustings.
Running once again on a platform centred on her "I CARE" (Innovation, Community, Accessibility, Research and Enterprise) mantra, Scanlon's website notes her support to postgraduate students throughout her time in the GSU.
She zeroed in on local issues as her main achievements thus far: from getting free hot water in the 1937 Reading Room to ensuring that postgraduate students have access to the TriniScreen programme. She also pointed to the postgraduate students working as supervisors in the student spaces as evidence of her bringing jobs on to campus.
Scanlon's victory will see her serve a third year as a GSU sabbatical officer.
Tighe, a PhD candidate in medieval history, has previously served as Chair of the GSU Electoral Commission (EC) last year. He was critical of the GSU throughout his campaign, promising a presidency that would be "open, transparent and accessible to all".
Running unopposed to keep her office, Bhattacharjee faced little scrutiny throughout the campaign. In the hustings last Friday, she was able to avoid questions on her record, maintaining an optimistic tone while calling for a "strong, empathetic, and compassionate union".
At hustings, Bhattacharjee was at her strongest when speaking about student hardship. Drawing on personal experience, she expressed empathy for the difficulties postgraduate students face and called for several types of funding to be made available for varying degrees of financial difficulty. However, she did not suggest a mechanism with which to make these changes.
Scanlon and Bhattacharjee came under fire several times this year, particularly after an EGM where the voting process was called into question and confusion arose over a rake of amendments passed at the meeting.
After that EGM, petitions were circulated calling for impeachment votes against both Scanlon and Bhattacharjee.
While the petition against the president reached the requisite 60 signatures to trigger a vote, the form calling for Bhattacharjee's removal did not.
At hustings, Scanlon claimed that impeachment proceedings cannot go forward until the union's Board discusses findings of an investigation into an April EGM of the union. However, there is no constitutional basis for this claim, and Scanlon came under fire on Twitter after she made the comments at the hustings.
A vote on the president's impeachment is still yet to be held.
"We as the GSU have not been able or not empowered to call that EGM because this matter is with the GSU Board", she said, adding that an external report had been commissioned.
"When that report has been completed it will go to the Board."
"Until the findings of that have been discussed, we are tied to what's happening at the Board", she added.
In an email statement to The University Times earlier this week, Dr John Walsh, the chair of the Board, said: "The GSU Board is currently exercising its oversight function under Article 20 (c) (i) of the GSU Constitution in relation to proceedings at the GSU EGM. The Board has not considered any other matter and has not offered any advice to the GSU as the process of gathering information and fact-finding is still ongoing."
Correction: 3.15pm, June 12, 2021
An earlier version of this article incorrectly stated in the sub-heading that Gisele Scanlon was elected with 51.16 per cent of the vote. In fact, she received 54.16 per cent.