Dublin University Consulting Group (DUCG) is one of Trinity's newest student societies. Having been provisionally recognised by the Central Societies Committee (CSC) in February, the society is hoping to offer something new to Trinity students looking to gain knowledge and experience in consulting.
DUCG is a subsidiary of the Irish Student Consultancy Group (ISCG). The ISCG is a national student consulting organisation, and this will be its seventh university branch.
Speaking to The University Times, outgoing DUCG President Liz Doyle began by explaining what "consulting" means: "Consulting is one of these phrases that's thrown around a lot and people kind of pin it to one sector – but that's what we're trying to destigmatize."
ADVERTISEMENT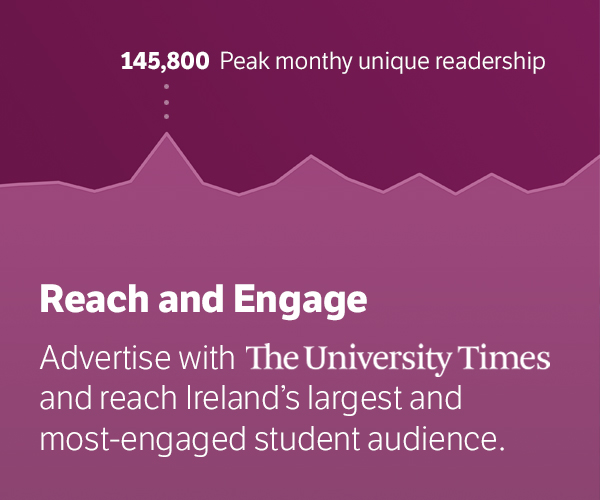 Through this society, students can work on client projects with the aim of helping companies from various industries solve problems. "So it could be a company within the food sector looking for a product launch strategy", Doyle offers. "Or it could be a Trinity startup looking for a strategy to improve their online presence, for example."
One of the society's current client projects is with a Lebanese NGO, who have enlisted DUCG students to help launch their rehabilitation centre in Lebanon.
The society offers students the opportunity to undertake pro-bono consulting work which they can then use to bolster their CVs. However, this means that students lacking the time and financial security to work for free can be at risk of further disadvantage when it comes to consulting – something Doyle assures she is aware of.
"Maybe that does favour, you know, certain socio-economic groups when we're all starting to get internships or graduate programs", she says. However, she follows this with the assertion that "in essence, we're actually breaking that cycle": "I think the quote is 'you need 25 years experience at the age of 20'. So of course, at the moment, we've huge demand for these client projects, because they're so fruitful and they're good on your CV."
This time last year, a new real estate society, The Dublin University Real Estate Society (DURES), was founded in Trinity. At the time, the society was subject to considerable scrutiny, being branded by many students as a "landlord's society". Since then, however, DURES has gone quiet. This begs the question: could DUCG meet the same fate?
Upon first hearing about the concept behind DUCG, students may similarly jump to label the society "elitist". However, Doyle asserts that inclusion and the student experience are at the centre of the society's mission. "We're a society offering opportunities in such an inclusive manner", she explains. "We're application-based, but we don't suggest that you need prior experience in any shape or form."
In essence, she continues, "our whole goal is to give value to students and help them kind of excel in applications – and without needing prior experience".
Many societies on campus have been finding new ways to promote diversity and inclusion, and according to Doyle, DUCG is no different. "We have a strong intention of making this society as inclusive as possible while upholding a strong emphasis on merit", she says. "We have had numerous students who have worked on client projects while also having a job." The society also plans to run a Women in Consulting initiative.
As we emerge from the pandemic, it's hard to know whether establishing a new society is a great idea or a risky one. Either way, DUCG is prepared for all eventualities.
"[Online events] have proven to be extremely successful in a sense because we've been able to reach out to people from all across the world to speak with us", says Doyle. "And all you need to ask for is a ten-minute call and there you go, you have really great value-added content."
If in-person events are allowed, Doyle says DUCG plans to "start with a bang" by bringing a "bit of a show to freshers' fair". The society also aims to hold a flagship event at the end of Michaelmas term featuring international guests and networking opportunities with industry professionals.
As a provisionally recognised society, DUCG has access to CSC amenities and, all going well, will be officially recognised by the CSC in 18 months. With almost 300 members signed up already, it appears as though DUCG is succeeding in its aim to "bring value to like-minded students who are aspiring student consultants".