Trinity must provide occasional staff with the terms and conditions of their employment within five days of their work beginning, according to a new policy passed at College Board today.
As part of the terms and conditions, occasional staff will be considered employees of the university.
The policy also states that the casual payroll is "not appropriate" for regular or ongoing positions.
ADVERTISEMENT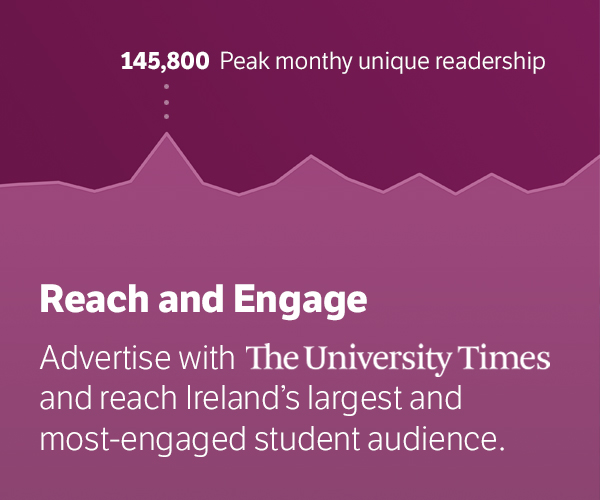 The unpublished policy document – seen by The University Times – states that "occasional staff are employees of the university" and "must be issued with terms and conditions of employment within five days of commencement".
"Occasional" jobs in College include demonstrators in labs, teaching assistants and administrative and technical work.
Trinity declined to comment due to the confidential nature of Board meetings.
The new policy states that the employment of casual staff must comply with principles of responsiveness, fairness and transparency and "organisation requirement", meaning that a position has to be filled on a temporary basis such as covering sick leave.
"Where a role is required on a regular or ongoing basis, the casual payroll is not appropriate", the policy says. "Such roles should be filled on a salaried basis on the same terms and conditions as other salaried roles under the standard recruitment policy."
Occasional staff are paid on College's casual payroll on the basis of approved "casual pay claim forms".
According to the policy document, the forms will include "detail of the dates on which the work was carried out, the number of hours worked, the rate of pay, and the cost-centre from which the payment will be made".
"In line with Revenue directives, part-time lecturers/teachers/trainers are generally engaged under a contract of service (employee) as opposed to a contract for service (self-employed)", the document says.
It adds that most occasional staff "should be paid on an appropriate hourly rate", but "it is recognised that in some cases workers will be paid a fixed amount for a set piece of work".
Some part-time workers who are already employees of Trinity may also be occasional workers for jobs "identifiably separate from the employee's normal duties".
These workers may receive different pay for the two jobs, and their occasional employment must not conflict with their other duties, the policy states.
The policy will be reviewed in two years.
Graduate Students' Union President Gisèle Scanlon wrote on Twitter today: "I requested a new policy for occasional staff and casual pay at Finance Committee. The new HR policy has passed @tcddublin Board. 'Occasional staff and Casual Pay Policy' states Occasional staff are employees of the university and must be issued with terms and conditions."
"Thanks to HR for setting out the University's approach to the engagement of and payment to occasional staff and ensuring that the University is compliant with employment legislation. It's been a long consultation and has gone to several meetings to finally be passed today", she added.
Last year, Trinity rowed back on a controversial decision to cut the hourly teaching pay of students and staff employed on a casual basis, hours after postgraduates protested against the reduction outside a meeting of the College's Finance Committee.
The proposal, approved by Finance the previous November, would have seen some postgraduates' teaching pay cut by up to nearly 20 per cent.
The revised rates of pay were included in a document that said the rates of pay were reduced "on the premise that work carried out on a casual or occasional basis should not be remunerated at a higher rate than salaried staff carrying out similar work".
The new rates of pay, the document stated, came into effect on January 1st, 2020. It added: "Where appropriate, there is an option available to Heads of School or Heads of Function to determine a rate for the job instead of an hourly rate. This gives a level of flexibility to apply different rates as circumstances may require."