Trinity's Arts Block is to close for two weeks at the end of this month to facilitate upgrades to the building's electrical system.
The building has been undergoing €4 million upgrades over the past few years.
An email to staff and students from College's Estates and Facilities said that the building will be closed from July 26th until August 6th.
ADVERTISEMENT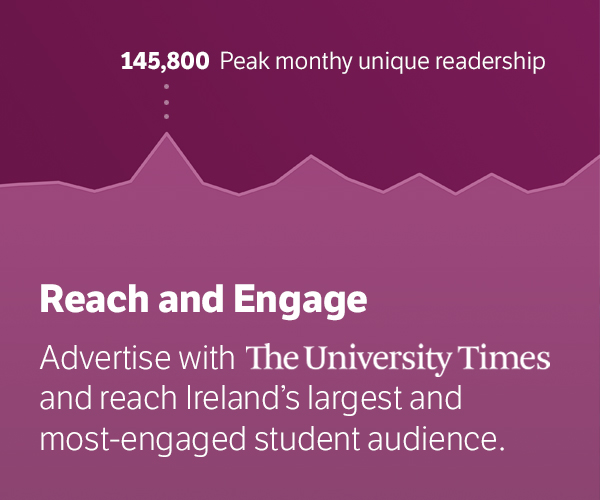 "The Arts Building is the biggest building on campus and has some of the largest lecture theatres", the email said. "In the last two years the building has got some cosmetic upgrades which has greatly enhanced the open areas and corridors."
"Approaching its 50th anniversary we are upgrading part of the main electrical system that has served the building so well over the years."
The Arts Block was opened in 1978.
"Signage will be erected at each entry point to assist building users with any queries during the closure period."
"While the works will not be invisible to most people, they are part of the building's critical electrical infrastructure which will meet the requirement of the building users well into the future", the email concluded.
The construction of the Arts Block was brought about by a major increase in Trinity's student numbers. Until the middle of the 1960s, Trinity's student population was only around 4,000 students.
Social change in Ireland in the late 1960s and 1970s saw a huge increase in student numbers, and the College did not have enough space to accommodate the increased footfall. A new arts building was proposed to respond to the "massification" of higher education.
Last month, a set of kiosks were installed in the Arts Block for use as retail or administrative space.
The kiosks, which are a permanent installation, were set up in the Arts Block in May and vary in size. Smaller kiosks can be booked by students for events such as cake sales. They will also be used for registration during conferences and events.
The larger kiosks can be put together to create a retail space. When not being used for retail purposes the large kiosks can be separated and used as small meeting spaces.
In 2018, The University Times reported that staff in the Arts Block felt the building was "seriously overcrowded" and "inadequate" – adding their frustrations to persistent concerns about the decades-old building.
The planned improvements appeared to be desperately needed and eagerly anticipated by Arts Block staff.
In an email statement to The University Times at the time, College Bursar Veronica Campbell said: "I can confirm that a project to address some of the deficiencies in the Arts Building, including some of the issues you raise, is at the early design phase."