The Irish Universities Association (IUA) has said that the creation of extra college places year on year is unsustainable, given that universities are currently "over-stretched and under-resourced".
Minister for Higher Education Simon Harris announced last week that he will seek government approval for an additional 4,600 college places for the upcoming academic year, costing €24 million.
The additional places come in response to anticipated grade inflation causing points to rise in high-demand courses, such as medicine and pharmacy.
ADVERTISEMENT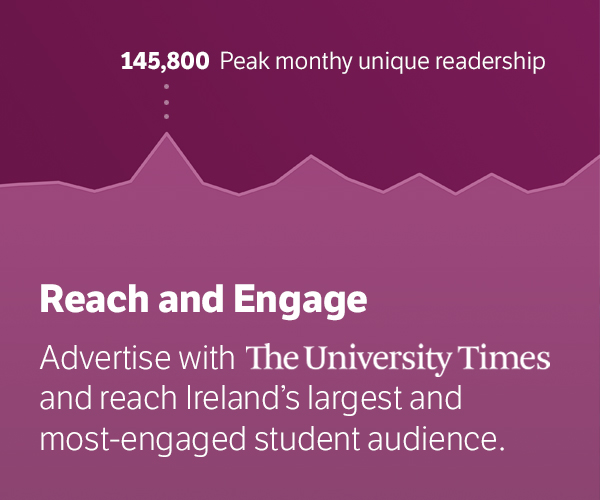 In an email statement to The University Times, the IUA's Director of Learning, Teaching and Academic Affairs Lewis Purser said: "The Universities are pleased to provide additional places where possible, and this year again have put their best foot forward. The additional government funding provided this year is instrumental in making this possible and most welcome."
"However", Purser said, "the data shows us that demand from learners for higher education will continue to increase for at least the coming decade, and that our Universities, Institutes of Technology and Colleges are already significantly over-stretched and under-resourced compared to European benchmarks".
The Irish Independent reported this week that the new package includes 440 new places in health sciences, including nursing, pharmacy and medicine – where demand is up 15 per cent, 23 per cent and 20 per cent respectively.
There will also be 450 extra places in science subjects, 120 in education and 102 in law.
Other courses such as media studies, veterinary studies and business will benefit from the package too.
Purser added: "Now is the time to put in place a ten year investment plan to enable our young (and sometimes not so young) people to attain those high levels of education and skills which our country needs."
"We are hopeful that the European Commission analysis on the future funding of Higher and Further Education in Ireland, which is now on Minister Harris' desk, coupled with the capital investment foreseen through the National Development Plan, will provide a significant first step in this direction."
In an email statement to The University Times, Catherine O'Mahony, a Trinity media relations officer, said: "Last year Trinity College Dublin made over 180 additional places available in high demand courses, proportionately one of the largest numbers in the sector."
"The university sector has been in intensive engagement with the Department of Further and Higher Education, Research, Innovation and Science (DFHERIS) and a request for additional funding has recently been put to cabinet."
"We are awaiting confirmation from the Irish Universities Association (IUA) on the outcome of this request as our commitment to providing additional student places is contingent on sufficient additional funding being made available", she added.
The Irish Federation of University teachers (IFUT) has called for an urgent increase in overall funding for higher education following the announcement of additional college places.
Frank Jones, the general secretary of IFUT, said that the additional funding of €24 million will cover the cost of extra students only, and that it "ignores the gross underfunding of universities for the past decade".
"Will extra lecturing staff be recruited to address one of the worst teacher:student ratios in the EU? How will students already studying in packed-to-capacity facilities be guaranteed adequate study, practical or other necessary mentoring and tutoring services", he asked.
"The newly established Department of Higher Education represented a recognition by government that the future of our economy and society needs a dedicated department and strategy, to enable hundreds of thousands of our young people to continue to benefit from high quality education."
"This ambition will not be delivered by ad hoc decisions on extra student numbers, which results from the failure of the Exchequer to date to fund the new department and the overall higher education sector adequately", said Jones.