Minister for Higher Education Simon Harris has said that he expects to publish a report on the European Commission's analysis on the Cassells report this autumn.
The report, which sets out three options for the future funding of Ireland's higher education sector, was sent to the European Commission in January 2019, when the government applied for economic advice on the report.
Speaking in the Dáil last week, Harris said that the European Commission's final deliverable had been submitted to his department, and examination of the Commission's analysis, findings and recommendations has started.
ADVERTISEMENT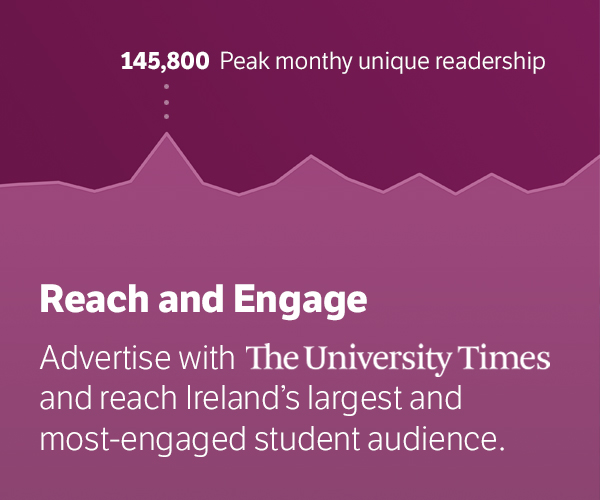 "Once the examination is concluded, the report will be submitted by me to the Government for consideration. It will then be published", he said.
"I expect to be in a position to publish the report in the autumn. I want to receive the advice from my officials on the analysis, prepare proposals for Government and then publish the report. Then I expect a robust and comprehensive debate in these Houses."
Harris was responding to a question from Sinn Féin's Higher Education Spokesperson Rose Conway-Walsh on the "chronically underfunded" state of the higher-education sector.
Published in 2016, the Cassells report offers three solutions to the funding issues faced by Irish higher-education institutes.
The first option is the abolition of the student contribution and the creation of a predominantly state-funded system. Introduced in 2011, the contribution is currently €3,000 per year and represents the highest third-level fees in the EU.
The second option is leaving the current student contribution charge in place and increasing state funding of universities and other third-level institutions. Speaking in the Dáil, McHugh said that the government has increased spending in higher education by almost €350m since 2015.
The third and most contentious option is the introduction of an income-contingent loan system.
In his response, Harris said: "As I have said before in this House, I do not believe in student loans. I believe they are a barrier to access."
"Many say they work on paper but I am yet to see where they work in practice."
Last year's Programme for Government said that should students continue to be charged the current rate of fees, investment would increase, but the Cassells report was not mentioned explicitly.
In 2018, Peter Cassells, who authored the report, urged the government to make a decision on the recommendations.