There are over 1,800 students registered with the Disability Service. In 2021, 12 per cent of students in Trinity declared disabilities. The majority of these are invisible.
Over the years, some societies have pushed for better accessibility within their clubs, like the Cumann Gaelach's push for a wheelchair-inclusive lift to its room last year. Auditor Ciara Ní Mhurchú explains: "Tá sé in am don choláiste dul i ngleic leis seo" – it's time for the College to address this.
She added: "Is cuid lárnach iad na Cumainn ar fad den saol sa choláiste agus ní ceart go mbeadh éinne fágtha ar leataobh toisc nach féidir leo teacht ar sheomraí." – societies are a central part of College life and no one should be left behind because they can't access a room.
ADVERTISEMENT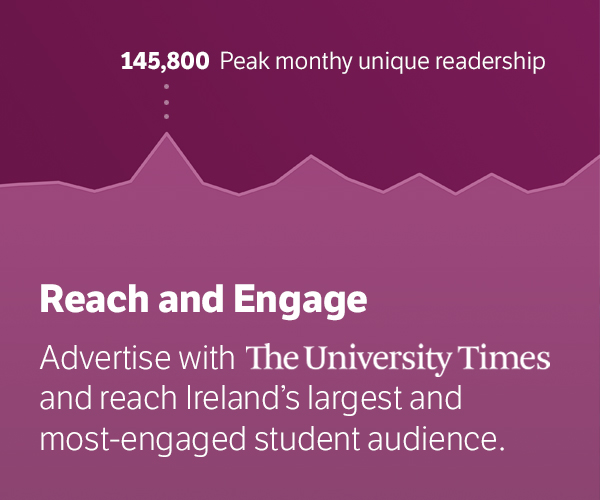 The Trinity Ability co_op is also aiming to change the way societies function for the better, with its launch of the Toward Inclusive Clubs and Societies Project. The project, funded by the Trinity Trust, aims to support the development of clubs and societies that are inclusive to students with disabilities in Trinity.
Ruth Brady, secretary of DU Law Society (LawSoc) notes that "House Six is the HQ for Trinity's student union and it is inaccessible to those in a wheelchair – that's a scary standard".
LawSoc, she adds, can now begin to use the information in the project: "If we ever host something which is inaccessible we want to know because we would want to change that."
While also making some key recommendations, the project provides a framework for societies to improve their accessibility and organisational structures immediately.
The Inclusive Clubs and Societies Checklist asks societies about these structures. This will flag the aspects of the societies which need consideration and change by producing a report with solutions to any negative answers along with a score. Societies with a score of higher than 24 out of 40 will be given a digital badge which will show students with disabilities that the society is inclusive and can accommodate them.
The project also includes detailed guidelines outlining how clubs and societies can become more accessible. The guide provides information about disability etiquette, event planning, social media accessibility and what inclusive social and physical environments look like.
There are also four videos to accompany the guidelines, overviewing the project's key recommendations. These videos feature members of the Trinity Ability co-op, the Disability Service interns, Provost Linda Doyle, Associate Vice Provost for Diversity and Inclusion Lorraine Leeson, Senior Dean Eoin O'Sullivan, Mark Pollock, Vivian Rath and Jemil Saidi, the chair of Dublin University Central Athletic Club (DUCAC).
The resources contained in the project have many recommendations on what societies can do to open themselves up to communities that often feel left behind in College life. Key recommendations include the creation of a social environment inclusive to people with disabilities, hosting activities in accessible spaces and introducing an Accessibility and Inclusion Officer to the club or society.
Maggie Larson, the auditor of the College Historical Society, situated in the Graduates Memorial Building (GMB) said: "These guidelines make it clear how Trinity's accessibility policies apply to societies and lay out best practices and available resources in a way that's clear and student-focused."
Larson added: "Accessibility is a priority for the Hist this year as we return to campus, as I'm sure is the case for many societies, and the incredible work done by everyone involved in the Inclusive Clubs and Societies Project will be hugely valuable in creating more inclusive society spaces and events."