The number of student rooms in the Rubrics will be reduced considerably when renovations to the historic building are completed.
Once refurbishments are complete, the historic building will accommodate nine students – half the number it housed when it was last used for this purpose.
The renovations are part of Trinity's Historic Accommodation Buildings Project, which is to cost an estimated €9 million.
ADVERTISEMENT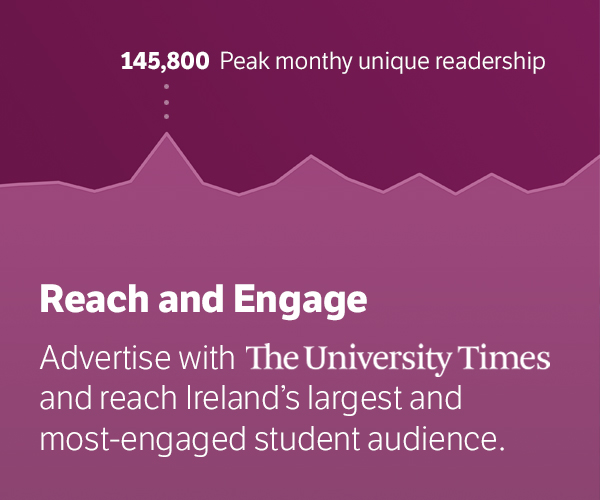 Veronica Campbell, the College Bursar and Director of Strategic Innovation, told The University Times in an email that the refurbished building would provide nine student rooms, 17 residential staff rooms and five guest rooms.
The renovated ground floor will provide space for Fellows emeriti, Campbell said.
Guest rooms "will be available to non-staff/non-student visitors to the University. This is similar to the use of House 40 which is used for external examiners, for example", she added. "The rooms, where available, will also be used for summer business."
The Rubrics provided accommodation for at least 18 students until the summer of 2017, when they were taken out of service, "pending a decision on the renovation of the building", Anthony Dempsey, Trinity's then-head of accommodation, said at the time.
The renovations have now begun and are expected to cause disruption at the centre of campus for the next 18 months.
In an email to staff and students last week, Campbell and Project Sponsor Kevin O'Kelly said: "The Rubrics is the oldest building on campus dating from c. 1699 and has been in continuous use for its original purpose of accommodation ever since."
"Unfortunately", they said, "student accommodation in the Rubrics was discontinued in 2017 following an engineering report identifying the need for significant upgrades".
The renovations will also improve the energy efficiency of both buildings through the installation of ground source heat pumps in the Rubrics and an air water heat pump in the Chief Stewards House.
"These two systems will contribute greatly to the College's Sustainability Policy which aims to significantly reduce our carbon footprint", the email said.
As part of the project, the ground floor will have research space for Fellows emeriti.
Refurbishments to House 10, a protected structure, will provide an access point to the Chief Steward's House, which is to have five new staff units.
The preliminary budget estimate for the refurbishments – seen by this newspaper – came to €19,933,784.
The figures were contained in documents submitted by Trinity as part of the tender process for the project, and included €7 million for the refurbishment of the Rubrics, €1.2 million for the Chief Steward's House and €2 million on construction, equipment and professional costs.
Correction: August 24th, 2021
An earlier version of this article incorrectly referred to Veronica Campbell as Trinity's Bursar and Director of Strategic Initiative. In fact, she is the Bursar and Director of Strategic Innovation.