Prior to the pandemic, a mental health crisis in Ireland prompted a growing need for services like NiteLine, increased funding for counselling, and awareness and education surrounding mental health. For the student population, the challenges they already faced were greatly exacerbated during the pandemic, consequently student wellbeing suffered. Worries surrounding college assignments, weaning social lives, financial difficulties and student housing were made all the worse by the isolation of the pandemic. Difficult emotions such as stress, loneliness, grief, and anxiety prevailed for a lot of people.
NiteLine is a late-night student listening and information service whose mission is to support student mental health. The service consists of over 100 student volunteers, and supports over 100,000 students in the Dublin area. NiteLine provides a safe space for students to explore whatever's on their mind. This means that our volunteers are here to listen to students in confidence, without counselling or judgment.
NiteLine's service usually operates from our cosy call-taking room but like most services that operate in communal spaces, this was forced to close due to the pandemic. Aware that students would need support more than ever, we established a remote call-taking procedure, which was implemented soon after the first lockdown.
ADVERTISEMENT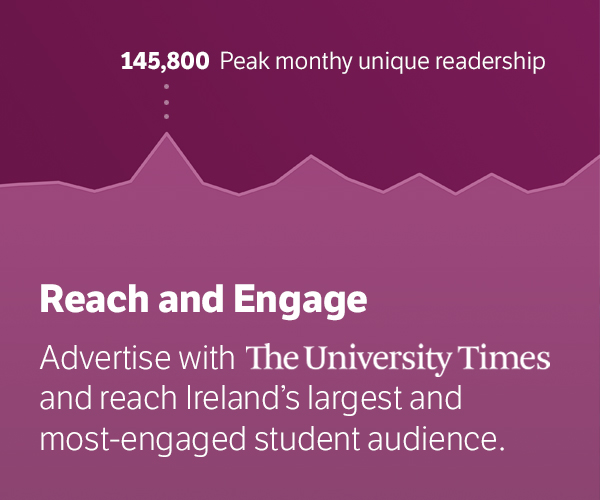 Difficult emotions such as stress, loneliness, grief, and anxiety prevailed for a lot of people
Our volunteers spent over 300 hours chatting with and listening to callers last semester, and we hope those who reached out felt heard and supported. During calls, both our callers and volunteers remain anonymous and we never share the details of a call with anyone else. Our volunteers are trained in active listening, so our main goal is to provide a non-judgemental listening service. Hence, we are non-directive and will never give advice, nor judge a caller for anything they share with us.
During the pandemic, 20 per cent of NiteLines' calls related to college life. Most of us still remember the announcement of the first case of coronavirus in Ireland, traipsing out to share what for many was the last laugh with peers for months. Universities closed that day until further notice. We then faced into an unknown and unprecedented virtual domain which stirred anxiety, frustration and fear as a student community.
All classes were held online, we had little interaction with professors and became isolated from peers. All society meetings were postponed, sportsgrounds shut and dance floors were swept by a deafening silence. Detached from the college life we once knew, students feared how our grades would be affected, how the university would support any challenges students would face, and how long it would be before we learned, laughed and hugged each other again.
During the pandemic, our volunteers linked 15 per cent of calls to general mental health issues. Emotions including loneliness, anxiety, grief and frustration were relevant to many of the calls we received, with the pandemic forming the foundation for many of these challenges. The isolation from friends and communities throughout the pandemic exacerbated difficult emotions on a massive scale, leaving students feeling lonely, demoralised and scared. For many, the pandemic felt like a rollercoaster we couldn't get off. As volunteers, it was fulfilling and hopeful that we could be there for students who were feeling alone.
Now, nearly a year and a half later, there are still many question marks surrounding the recommencement of face-to-face teaching. This uncertainty continues to worry students. There is huge demand for student mental health services like NiteLine. In order to meet such high demand, increased mental health education and funding should be the tools we implement to help others.
Emotions including loneliness, anxiety, grief and frustration were relevant to many of the calls we received during lockdown
For NiteLine volunteers, the pandemic has highlighted the value of our role as active listeners, and deepened our motivation to provide the service. Moving forward, we believe it is important for students to continue to talk about mental health, continue to listen to one another, reach out when they are experiencing difficulties and know that no problem is ever too big or too small. We acknowledge, even as listeners, that it is fundamental to look out for oneself. You can't be there for others if you're not there for "numero uno".
While our experienced members will soon undergo rigorous retraining to prepare for another semester, we are also currently training new volunteers. In September, NiteLine has every hope of returning to our cosy call-taking room, but if this becomes a challenge at any point, our volunteers are ready to take calls remotely again.
We are also extremely excited to announce our newly granted official status as a charity, which will create opportunities in our mission to support others. Most importantly, we hope students will continue to reach out and know there is always someone who will listen. Sometimes, even when we don't feel like talking, just sitting in silence with another person can be really helpful. As we venture into a new college year, please know that NiteLine is here for you, and our lines will be open for listening support and information services every night of term between 9pm and 2.30a.m. Look out for each other, look after yourself and never hesitate to ask for help. There is light at the end of this tunnel.
There are many ways you can support us as a non-call taking volunteer, so check out our website, or follow our instagram @nitelinedublin for more information. We also run various workshops to spread awareness about mental health and active listening in collaboration with societies, so be sure to check these out during the year. On October 13th, we will be giving a workshop on ethical volunteering run by Trinity's civic engagement officer Simone Cameron-Coen, so keep an eye out, it's going to be a good one.
---
Lara Summers is NiteLine's Publicity Officer