Trinity will begin distributing face masks to staff and students on Monday, after a pledge from Minister for Higher Education Simon Harris to give free face coverings to students.
The masks, provided by the HSE, will be available at Front Gate and the Nassau St and Science Gallery entrances from September 27th.
In an email statement to The University Times, Trinity Media Relations Officer Catherine O'Mahony said: "The wearing of face coverings for indoor teaching activities by students is mandatory under Government Public Health measures and is a requirement at Trinity," O'Mahony continued.
ADVERTISEMENT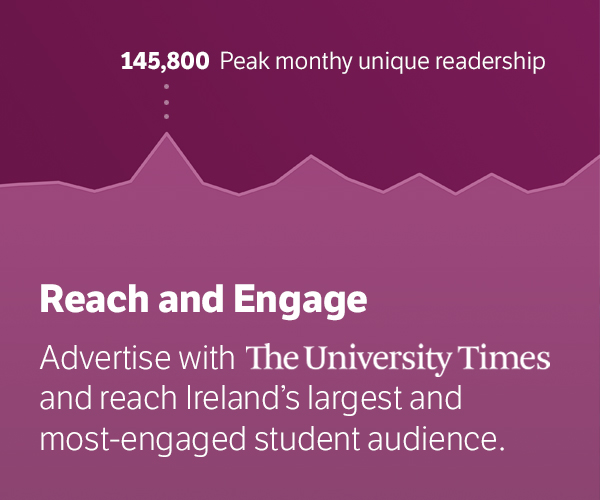 "Any exception to not wearing a face covering for medical reasons will need to be medically verified."
Trinity students are still required to wear face masks for indoor teaching activities, while in the library or other study spaces, in dedicated research spaces and in other indoor public environments.
Harris announced the free masks initiative at the beginning of September on RTÉ's Morning Ireland radio programme, saying the move was intended to make the return to College "as easy as possible".
In the same radio appearance, Harris announced plans for pop-up vaccination centres on college campuses. Trinity will open its vaccination centre in the New Square marquee for two days next week.
The walk-in clinic will be open from 8:30am to 8pm on Monday 27th and Wednesday 29th and no appointment is required.
All staff and students who have not yet been vaccinated can avail of the service.
In an email statement to this newspaper this week, O'Mahony said: "The aim is to maximise vaccine uptake in those who have not yet availed of vaccination, including international students, and to build on the gains already achieved with the vaccine programme."
"The clinic will provide first or second doses."
Director of the College Health Service David McGrath told The University Times in an interview: "This is an excellent opportunity for our students and staff to get vaccinated to make our campus as safe as possible as we begin the new academic year."
"I strongly encourage as many people as possible to participate in the vaccination programme", he said.
"It will be especially beneficial to our international students who may not have a recognised vaccination in Ireland."
The HSE vaccination centre on campus is one of 11 centres in colleges announced by Harris and Minister for Health Stephen Donnelly.