The Graduate Students' Union (GSU) has declared a climate and biodiversity emergency within College, and has laid out out the environmental policies it will lobby for from today.
In a press statement, signed by the union's President Gisèle Scanlon and new Environmental Officer Jamie Rohu, the union said the emergency would last from September 1st, 2021, "until ecological balance is restored at the university".
Rohu confirmed to The University Times that he was elected to the role by the GSU executive this week. He said: "I'm new to the role but determined to make environmental changes at the college."
ADVERTISEMENT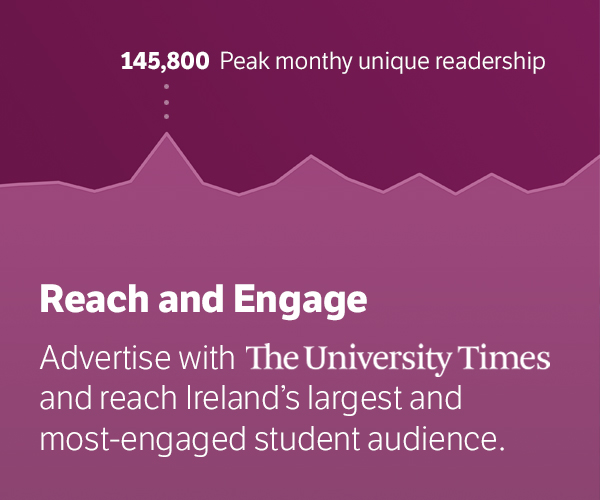 The GSU has committed to campaigning for Trinity's divestment from fossil fuels, a climate-friendly catering service, to "renature Trinity", legal protection for all campus wildlife and for the end of biocide use.
While College previously promised to divest from fossil fuel investments after the "Fossil Free TCD" student campaign, The University Times revealed last month that Trinity still owns at least €8 million in shares of companies directly involved in fossil fuel activities.
In the press statement, the union also called for other committees and groups within College "to support the GSU and declare their own environmental emergencies."
The union also requested that "postgraduate voices are heard" when Trinity updates its environmental policy this year.
College's Capitation Committee is currently withholding GSU funding until the union deals with complaints made about its controversial April EGM.
The final report from the GSU Board, which was investigating the EGM, was referred to the Capitation Committee after the board could not reach any conclusions about the events of the EGM due to an inadequate lack of engagement from the union's president and vice president.
In an email to committee members last month, seen by The University Times, Secretary Aidan Marsh said that funding will be withheld from the union until "such time as the GSU can be shown as to have dealt with the complaints in a satisfactory manner".
"The report of the investigation indicates a clear link between inadequate engagement in the process from the GSU and the inability of the GSU Board to make any substantive findings or to offer strategic advice to the GSU in relation to the EGM under article 20 (i) (c) of the GSU Constitution", Marsh added.