I am not alone in realising my sexuality during the coronavirus pandemic. A global lockdown forced many of us to not necessarily come out, but to stay in, reflect and come to terms with our feelings.
Unlike many people, however, who faced this confusing time alone in their bedrooms with the help of their newly acquired queer community on TikTok, I had the rare opportunity of being able to go out into the world and fully realise my sexuality with people who felt like me.
Once I was out, it was difficult to contain all those bottled-up feelings I had for 20 years. But reaching that point did not happen overnight or over the course of the pandemic. And it certainly didn't occur in Trinity.
ADVERTISEMENT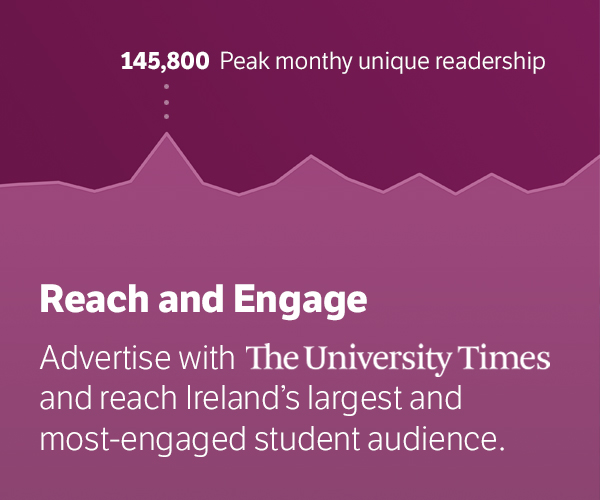 College is sold, particularly Trinity, as being "liberal", a queer paradise. "Sure, every second person walking around there is gay!", Uncle Barry would retort over the Sunday roast (that would actually be my idea of paradise). But that was not my experience. Having spent two years in a borderline painful class of heterosexual law students (as if it couldn't get any worse), it took me leaving College and the country for Paris during the height of the pandemic to find my circle of queer friends whose conversations didn't revolve around "boys", "hookups" and "so-and-so's new girlfriend".
For me, this was transformative.
A global lockdown forced many of us to not necessarily come out, but to stay in
This was a year of discovery, of learning, of joy, of pain, of fear, of strength, of liberation, of love. This was a year that was a long time in the making.
Talking about my sexuality and coming out was not straightforward (every pun intended). It still isn't. For a very long time, my sexuality went swallowed whole without chewing, pushed down into the depths of me to a space that was too small to hold anything. Undigested, it sat there, like an anxious heavy lump, eating me alive, from the inside out.
This is the first time I have come out to publicly speak about my sexuality.
I came out in autumn 2019, as "gay, but like, lesbian" to my family and a few friends, before going out was off-limits. It was typical; I was finally "out" but was shortly locked back into the metaphorical closet with the spread of coronavirus a few months later. Until September 2020 when I went to France on Erasmus, close contact with any community – let alone my highly anticipated queer one – was out of my physical grasp.
Growing up, I didn't know any lesbians or non-binary people. Videos about lesbian couples adopting 12 dogs together in their forest treehouse to Taylor Swift's "Betty" didn't exist. Rainbow totes weren't a "thing". I didn't know a princess could be anything other than pink and blonde and falling hopelessly in love with (and very queer, if we're being honest) Prince Charming. Until recently, conversations surrounding Pride tended to focus on homosexuality, with white cis male representation far more valued than lesbian, non-binary or trans people's existence or experiences.
For a very long time, my sexuality went swallowed whole without chewing, pushed down into the depths of me to a space that was too small to hold anything
Surrounding yourself with people who you can safely talk to without fear of judgement or harassment and who you can relate to is vitally important for the LGBTQIA+ community. I felt this in Paris when I took classes that questioned heterosexuality, not homosexuality, and when I lived in a building of women and non-binary people, most of whom identified as queer. Here, during a time when the world was restricted and "in hiding", I was out, feeling "liberté" like never before. I felt love like never before. I felt accepted and seen, both by myself and others, like never before.
Realising your feelings, your sexuality, your gender, and then communicating and expressing them, comes in different forms, at different paces. It's not easy. Sometimes, it can take a catastrophe like a pandemic to force you to sit down and confront feelings you always had or maybe didn't know you had – both are valid. Other times, it can take more time, like waiting until you get lost in a foreign city with a language that is not your own to meet the people, and in my case, your person, who will give you the courage to be yourself, to speak a new language: your truth.
Back in Trinity, in my final year, I can now talk about my sexuality. I am more confident, knowing that maybe every second person walking around campus really is gay (Uncle Barry, I daresay you were right). I might still get nervous opening up to people about my sexuality. I haven't got it all figured out yet, but that's OK. I'm getting there, slowly but surely. It might still be scary, but at least I'm no longer alone on this journey.
And maybe, when all this coronavirus stuff is over, even more of us will be able to walk around, rainbow tote in hand, laughing at the latest lesbian Kristen Stewart meme, brimming with liberté and taking one step closer to who we are, completely and utterly, together.