Under the sun in Front Square, students sat waiting for 'McDreamy' to appear on the newly erected screen in front of them, as Trinity College Law Society (LawSoc) held its first in-person event since the beginning of the pandemic.
Law Soc presents a Praeses Elit award to those they invite to speak to the society. At the beginning of the event, auditor Anne Spillane explained that the award is given "to those who have made an indelible impact on their chosen fields, and who have contributed to discourse and societal thought in that process".
Dempsey, aside from raising the standards of male hair care discourse, is a Golden Globe winner, philanthropist and racecar driver. "He is a role model for those who dare to have more than one passion. And for those who dare to excel in them all", said Spillane. Past recipients of the award have included Samantha Power, Niall Horan, Stephen Fry and Bob Geldof.
ADVERTISEMENT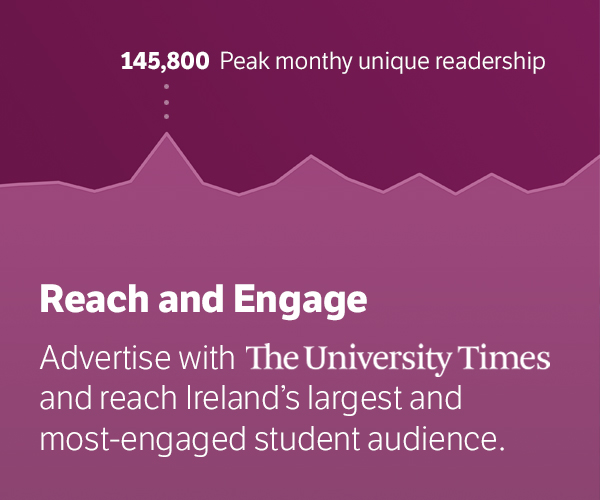 Showcasing their humorous side, Dempsey and Spillane began by joking about one aspect of Dempsey's fame, which is his success as a travel blogger in Ireland. Even RTÉ picked up on his Instagram posts and stories of Ireland's donkeys and waterfalls.
Dempsey began his acting career in an entirely non-conventional way. Starting off as a troublemaker who wanted to improve his balance for ski-racing. He picked up the unicycle and was soon a performer with local vaudevillians which led to acting after he left school early.
A huge chunk of Dempsey's acting career has been defined by his decade-long stint on Grey's Anatomy, the US medical drama. The show's impact on the actor's life has been extremely significant too. He noted that last year, he felt honoured that people were more receptive to his calls for them to stay inside and wear masks due to his role as a doctor in the TV series. Dempsey told the audience that as an actor: "You hold a certain energy for people and a certain projection".
As a philanthropist, Dempsey shared how his cancer care charity, the Dempsey Centre, was inspired by his mother's cancer battle, who had over 12 reoccurrences before her death. Since its establishment in 2008, the group has fundraised for support for caregivers, families and those affected because, quite simply, "we all have been impacted by cancer", Dempsey said.
Given the shocking CAO results out today, it was timely that Spillane also spoke to Dempsey about his mental health activism. "I've always found very early on that, through competing through ski racing, we always would visualise the course. Sometimes you'll see people in the World Cup visualising the game and I think that's very important in life, and that's where it started for me."
Similarly, Dempsey stressed the importance of sending positive energy out into the world, "like throwing a rock into a pond, that ripple is a positive ripple, not a negative one. Sometimes you come in contact with people, and you can feel that".
In Dempsey's own life, he has attempted to do exactly this, having struggled with dyslexia from an early age, "it was just so hard to look at something on a piece of paper and be able to read it and comprehend it". It was actually his experience in sports that gave him the confidence to speak up and act on his difficulties and say "hey, I need to work on this, this is hard for me".
Spillane, wrapping up, explained that "one of the reasons why we felt you were so great for the Praeses Elit award is because of your many talents, you know, an activist, racing car driver and actor, philanthropist".
His advice as to his success in this regard was concise: "Even when you graduate from this university, or you don't, your learning never stops."
"Remember that when you come in contact with other people and meet them there. Meet them with humility and openness and kindness." He went on to note that even when the tough comes, remember "it's like anything, there's a pendulum swing… just try to find balance".