Trinity staff have said they have been under "unprecedented pressure" over the course of the pandemic and the shift to a combination of online and in-person teaching is adding to their stress.
Students returned to class this week with the promise of some in-person teaching for everyone, but the majority of students have a mix of face-to-face and virtual classes.
In an email statement to The University Times, John Walsh, the chair of Trinity's branch of the Irish Federation of University Teachers (IFUT), said: "Academic staff have faced unprecedented pressure and stress over the last 18 months since the outbreak of COVID."
ADVERTISEMENT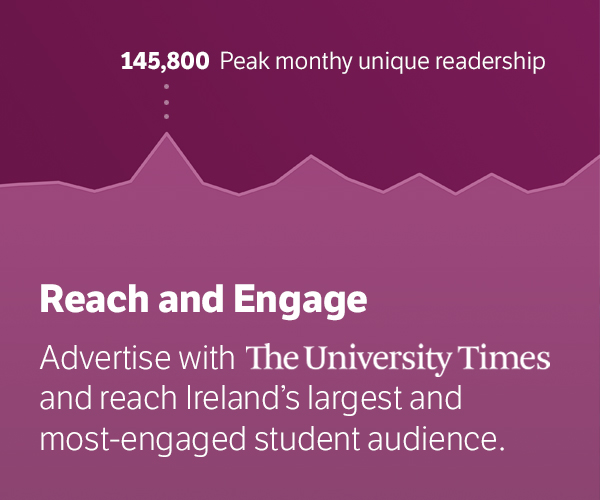 At the outbreak of the pandemic, Walsh said, staff were hit with "a sudden transition to online teaching and learning with almost no warning and minimal preparation, which was accomplished with a high degree of success in an emergency situation".
"The challenges in working remotely over a long period were exacerbated by a high level of uncertainty about how teaching would be offered not simply the following semester but often from month to month and even week to week", he said.
"Many areas of College are under-staffed and schools often face long-term issues of casualisation and dependence on precarious staff, some of whom lost their jobs during COVID-19."
"Unrealistic expectations were promoted by ministers, government agencies and some university leaders during the last academic year, not least the ill-fated attempt to promote a return to in-person teaching last December and January, just as the pandemic reached a new peak", Walsh continued.
Earlier this week, a petition was launched calling for refunds for those who do not have in-person classes.
The petition was created by the Students4Change group and cites approaches from other universities, vaccination rates and the mental health of students and the student contribution charge as reasons for Trinity to provide more in-person teaching.
At the time of writing, the petition had 611 signatures.
Speaking to The University Times, Stefano Sanvito, a professor in the School of Physics, said that preparing and delivering online lectures added to academics' workloads.
"The difference to me", he said, "is whether or not an online way of teaching is a better teaching experience. Can the student get more out of [it]?"
"​​We all start to do online stuff because of a pandemic, but the question is, maybe some element of online Teaching actually should be included as the normal practice …[if] you structure your class in such a way online to deliver a better experience and better content and the student learns more, that is welcome. If actually things get worse, of course it's not welcome."
Earlier this week, The University Times reported that teaching staff in several schools were re-using lecture recordings from last year.
Students often do not realise the level of work required to produce a recorded lecture, according to Cristina Trujillo, a lecturer in the School of Chemistry.
"We spent sometimes more than one day per lecture, that means, 6-8 hours per 45 minutes lectures. It was not only recording, but we also prepare the slides, update if needed, record it, editing", she told The University Times in an email. "I can assure the students that we do our best, because we are aware that the students are in a terrible situation, and we do care about them. We want to give them the best education we can."
"I would like to ask the students, do the students think that all the lecturers change their slides every year (before the pandemic)? Do the students trust books that have been written years ago? Do the students think that, for example in my case, computational methods change every year, so I need to re-do my slides every year?"
Speaking to this newspaper about the idea that students and their families are paying full fees for, in some cases, mostly online learning, Dr Lewys Jones said: "I think maybe some of the heat from parents and that is they just assumed it should be like I was back in their day. We're past that – we can never go back to that. I don't think that was communicated."
Jones, an Ussher assistant professor in the School of Physics, added: "We have people searching through the keywords in the index or the subtitles to find exactly which snippet of a video to watch, to answer a homework question, that'd be watching them for resits for their exam."
"I will be re-using my lectures until reading week. And, I will probably leave them up online, even after that if people want to watch them before the exam. It's a whole new paradigm … it's never going back to how it was", he said.
"There may be references to the previous year [in a recording] but I mean, how often is a textbook reprinted?"
Secretary of the Fellows Clare Kelly and Chair of the Fellows Cliona O'Farrelly told this newspaper in an email: "Last year staff put a huge amount of effort (hours and hours of work) into recording lectures and related content for students. If it's appropriate to reuse those recordings (e.g., in cases where the content is unchanged and does not need to be updated in light of new evidence or thinking) then that is entirely acceptable."
"Many lecturers will be making such recordings available and supporting learning, discussion, analysis, and critical thinking with e.g., flipped-classroom or seminar sessions. This fits with our role as educators – not teachers", Kelly and O'Farrelly added.
In an email statement to The University Times, Trinity Media Relations Officer Catherine O'Mahony said: "We recognise that people are under stress. The University is working with individual Heads of Schools to find out where the pressure points are and to find mitigating solutions to rectify these issues."
Valeria Nicolosi, a professor in the School of Chemistry, told this newspaper in an email that "I had lectures that had to be recorded three times in a row because Blackboard kept crashing on me right in the middle of it. Re-editing took over five hours for every single hour of lecture."
"Automatic subtitles are no good for scientific content and more so if you have an accent", she said. "It was a nightmare last year."
"I teach very large courses (the one I give for biosciences has over 300 students). Every morning I was waking up to 70-80 emails with questions. I spent most of my days recording and editing, answering student emails and nights were when I would have started my normal research workload (normally my time would be dedicated 80% to research and 20% to teaching)."
Jones added: "For the younger staff, we still have to do the grant applications, peer review, journal editing, conference organising, we had to keep these things going because you know, contracts, depend on this stuff."
Correction: 8:14pm, September 18th, 2021
An earlier version of this article incorrectly stated that the petition was launched by the TCD Campaign for F2F Teaching. In fact, it was launched by the Students4Change group.
---
Jody Druce also contributed reporting to this piece.