Trinity has risen nine places to 146th position in the 2022 Times Higher Education World University Rankings.
The 2022 rankings feature a record 1,662 universities, with representation for 99 countries. The University of Oxford claimed the top spot for the sixth year in a row. California Institute of Technology, Harvard University, Stanford University and the University of Cambridge followed to complete the top five, respectively.
Trinity retained its position as the highest-ranked Irish university.
ADVERTISEMENT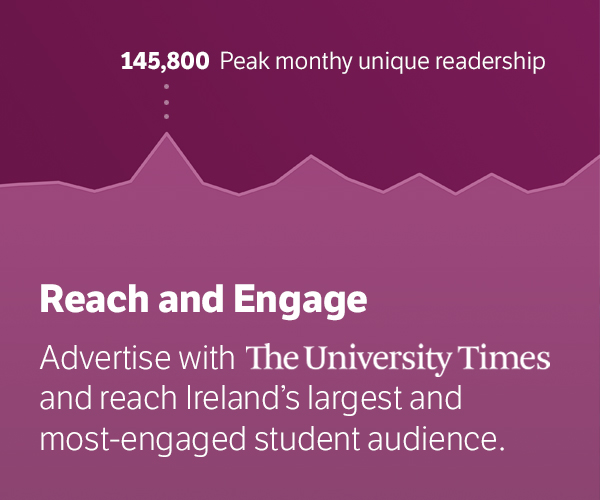 Palestine entered the rankings for the first time, as did universities in Azerbaijan, Ecuador, Fiji and Ethiopia.
Scoring is divided into five categories: teaching, research, citations, industry income and international outlook. Trinity scored best in the latter category, ranking 43rd.
Non-EU students account for 18 per cent of Trinity's student population. Over 120 nationalities are represented on campus.
In a press statement, College's new Dean of Research Prof Wolfgang Schmitt said: "We are pleased to see Trinity improving its position in the THE World University Ranking. This progress is testament to the quality and dedication of staff and the college community – particularly considering this difficult and challenging last year."
"Excellence in research and teaching are the foundations of our university's activities", Schmitt said. "I am pleased with the improved performances in the 'Research' and 'Citations' pillars. This ranking underlines Trinity's reputation as a modern, international academic institution."
Trinity has had a complex relationship with rankings in recent years. In 2020, Trinity dropped 44 places in the Times Higher Education rankings. At the time, Prof Linda Doyle – the current provost and then-dean of research, said the ranking was "an undoubtedly disappointing result", adding that "higher education rankings need to be made a national priority as other countries have done". Former Provost Patrick Prendergast said in 2018 that the rankings were "reductive": "We are under-ranked – it's taking time for the rankings to catch up with all we've done."
Trinity's highest ranking was 76th, recorded in 2011. Trinity has averaged a position of 125th since the competition began in 2011. This is the second year in succession Trinity has gone up in the list.
During her election campaign, Doyle diverged from her opponents on the importance of rankings. She has said she believes that "our behaviour should drive rankings", as opposed to the other way around.
Trinity has been ranked 101st in the QS World University Rankings for the past two years.