College is considering plans to admit fully inoculated students to indoor events ahead of their unvaccinated peers under a new "bonus" system this year, The University Times can reveal.
Those who have received their vaccine may be able to participate more fully with clubs and societies as part of a plan to incentivise everyone to get the jab, Provost Linda Doyle has said.
In comments which significantly outstrip the government for ambition, Doyle hailed vaccine bonuses as a "fantastic" idea as the country continues to work out the terms of its reopening.
ADVERTISEMENT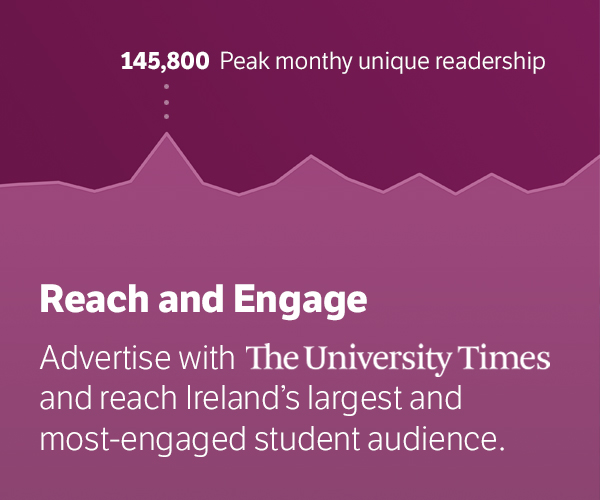 In an interview with this newspaper on Friday, Trinity's new provost said she did not expect the government to impose mandatory vaccinations in colleges, but added that College may require students to be vaccinated to access society events or other in-person gatherings.
On the logistics of a vaccine bonus, Doyle said: "The university will be run under two pillars. So the things that apply to pure education, and the things that then apply to all the wider events … on the one hand, more freedom, and on the other hand, being able to give people the vaccine bonus."
"I actually think giving people a vaccine bonus is fantastic. The idea that there would be an incentive for you to get vaccinations and you can participate in more society is really, really good. And I think the fact that … a lot of rules for clubs and societies would support that I think is very, very good."
"I don't see the government saying that there can be mandatory vaccinations going into lectures", she said.
"We do get the constant question of: 'How come you can ask somebody for a vaccination certificate, or COVID cert, when you go into a pub, and you can't [for] a lecture? Surely a lecture is more important?'"
She said it was important to her that everyone who can get vaccinated does.
The IUA and Minister for Higher Education Simon Harris have said universities may host pop-up vaccination centres to encourage students to get jabbed. Current HSE figures show that 83 per cent of 18 to 24 year olds have received at least one dose.
College announced in an email to students on August 27th that in-person lectures, lab sessions and tutorials will take place with one-metre social distancing from September.
Students will no longer need to show proof of a library or study space booking to come on campus, and will not be asked to leave campus once their classes have finished.
Front gate re-opened on September 6th but campus will not be open to the public "for the moment".
In an email to students and staff, the Provost said: "I know many of you will be disappointed that we are starting out with caution and you may rightly ask why we are being more cautious than some other institutions."
"I feel that the document outlines a balance between the desire for more on-campus experiences with the need to ensure the health and wellbeing of our community", she said.
Doyle conceded in her interview with The University Times that the email was sent out too late.
Trinity will be taking a two-phased approach to the return to in-person activity. Masks will be required in lectures, labs and tutorials but lecturers, when teaching, will not have to wear one. They will, however, maintain a two-metre distance from students.
"In line with Government expectations, and the pact the sector signed, we must ensure that every student has some kind of regular in-person learning experience. There is no hard and fast definition of what this means."
"It is hugely important we maximise the in-person experience in every way we can, especially as a number of other institutions will start the academic year with no social distancing in lectures."
Timetabled events should finish 15 minutes to the hour to allow for changeover. Some 400 teaching spaces are currently being assessed for ventilation guidance. The Federation of European Heating, Ventilation and Air Conditioning guidance is 10 litres/second per person.
Trinity's libraries will retain two-metre social distancing and masks will still be required. The time limit of an hour and 45 minutes will also remain. "We do not have the same leeway under public health guidelines for libraries as we have with teaching and learning spaces", the email said, adding that retaining the time limit will "help maximise the number of students who can be accommodated".
The time limit was introduced to minimise the likelihood of library users being designated close contacts of another user.
On general campus access, the document said: "The main message here is that campus will be open to all staff and students."
"Students will not need to have proof of a Library or study space booking to come on campus. We will not be insisting students leave campus once lectures/labs/tutorials are finished."
"We do encourage staff to continue work from home, where agreed or required and where appropriate. Staff and students will need to swipe in and out of college."
The Book of Kells will be monitored to ensure "smooth functioning" but campus will not re-open to the general public "for the moment".
The document said that College intends to further ease restrictions from November 1st to allow for more in-person activity, but "these statements of course come with the caveat that constraints can be relaxed provided trends in infection rates, vaccine up-take and public health guidelines are all pointing in the right direction".
Trinity's restaurants and cafes will not require proof of vaccination in order to dine indoors from October 22nd as per the government reopening plan. The Pav is to re-open today for the first time since the pandemic began.