Today's budget announcement saw a government trying to balance popular desires for public spending with a cautious approach to debt after the exceptionally unpredictable fiscal year and a half that the pandemic has brought.
Higher education is no exception. While the government continues to frame third-level as "a cornerstone of our economic model", the lack of significant new investment in research and innovation today coupled with a continuation of status quo core funding for the sector suggests otherwise.
On the other hand, with new announcements on public transport and contraception, the government is certainly trying to get in the good books of Ireland's young people.
ADVERTISEMENT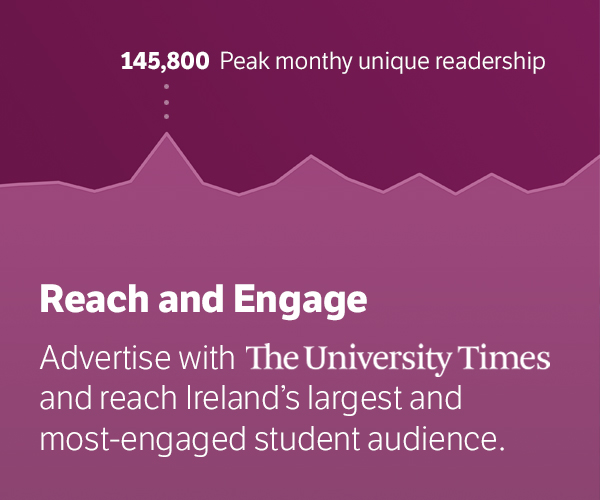 Here are our top four takeaways from Budget 2022.
No radical overhaul of third-level funding
In the lead up to today's budget announcement, the Irish Universities Association (IUA) called for a total overhaul of third level funding. The group – which represents Ireland's eight largest universities – called for a €900 million package for higher education including €155 million in extra core funding and €278.5 million for research and innovation.
What the government has set out represents only a fraction of what the colleges have requested, investing €68 million in new core higher education spending that will also contribute to supporting the additional 3,320 CAO places created.
In a press statement this evening, the IUA described the budget as "a missed opportunity to invest in the future talent for the country represented by the next generation". The lobby group added that the budget "will not provide any extra investment in teaching and/or research activities in 2022".
Core funding for the Department of Further and Higher Education has been increased by just over five per cent year on year to €3.2 billion.
The government continues to focus on reskilling and upskilling with an increase of €149 million to provide "new apprenticeships, new Springboard places, student supports and a range of upskilling and reskilling opportunities".
In a statement following the release of the budget today, CEO of the Technological Higher Education Association (THEA) Dr Joseph Ryan broadly welcomed the new funding its institutions will receive, but reminded the government that "technological higher education institutions support the majority of economically and socially disadvantaged students".
"We have estimated a requirement of €12m in student mental health services across the technological higher education sector for 2022," he added.
SUSI Bolstered and Expanded
Students and parents struggling with the cost of college will be pleased to see the first increase to SUSI's budget in a decade.
In his speech in the Dáil today, Minister for Public Expenditure and Reform Michael McGrath said the maintenance payment increase of €200 as well as raising the eligibility threshold by €1,000, will benefit approximately 60,000 students.
Eligibility for the non-adjacent SUSI rate will also be expanded. Students whose homes are 30km or more away from their college will now be eligible for the higher maintenance rate, up from 40km.
In a tweet this afternoon, Trinity College Dublin Students' Union (TCDSU) President Leah Keogh welcomed the announcements calling them "in line with TCDSU's submission to the SUSI Review."
TCDSU Education Officer Bev Genockey took a different view, however, pointing out that the €200 increase "would cover just one week's rent in most student accommodation in Dublin".
But in a press statement, Union of Students in Ireland (USI) President Clare Austick pointed to the unchanged Student Contribution Charge instead. She said: "USI has highlighted time and time again that students need to see the end of the €3,000 Student Contribution Charge and a plan made to implement a publicly-funded system of third-level education."
The USI had called for a €1,000 decrease in the student contribution in their pre-budget submission.
No Mention of Student Accommodation
The housing crisis received significant attention in today's budget announcement with the Department of Housing allocated "a record €6 billion" in government findings, according to Minister McGrath, "a 15.5 per cent increase on the 2021 allocation and a 48 per cent increase over the last three years".
The government may be "determined to build more homes," but student accommodation has become its own crisis in recent months. In another tweet, Keogh called the omission of purpose-built student accommodation "disappointing".
In the wake of Owen Keegan's controversial suggestion that student unions enter the property market, anger directed at the government and city council is unlikely to subside, especially given the lack of solutions presented in today's budget.
In the USI's press statement, Austick said: "Yet again places in third-level institutions have been increased by 3,300 without any action on student accommodation, so we have no idea where these students will live – they will most likely be added to the waiting lists for student accommodation."
The Government Courts Ireland's Youth Vote?
The Luas may not be free, but young adults aged 19 to 23 will be getting fifty per cent off public transport when the government rolls out a new youth travel card announced in today's budget.
As part of a record rise to €22.2 million spent on health, women aged 17 to 25 will be provided with free contraception.
Union of Students in Ireland President Clare Austick tweeted she was "pleased to see financial provision" for the service included in Budget 2022.
In combination with the SUSI announcements, the government appears to have found policies likely to be noticed and appreciated by the country's young adults. At a time when 44 per cent of people aged 18 to 24 support Sinn Féin, headline policies like these can only help.
The government may find, though, that this only goes so far when students are struggling to find accommodation and continue to pay the highest college fees in Europe.