Around 100 people joined a protest at the offices of Dublin City Council today in response to controversial comments from its CEO Owen Keegan about the student housing shortage in the city.
Organised by University College Students' Union (UCDSU), the rally was attended by representatives from Trinity College Dublin Students' Union (TCDSU), IADT Students' Union, NCAD Students' Union and several opposition politicians.
Keegan has come under fire for a comment he made in a series of emails between him and UCDSU President Ruarí Power. Keegan wrote: ​​"If you genuinely believe that excess profits are being made in the PBSA market I am surprised the Students Union has not entered the market itself and provided lower cost student accommodation for its members."
ADVERTISEMENT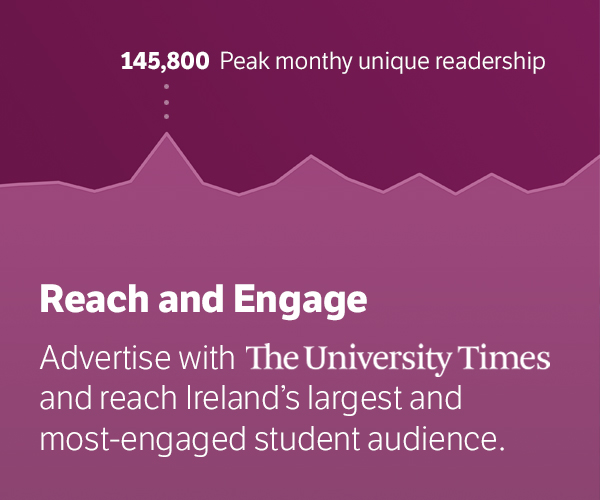 Power told the crowd today: "We're not here primarily about a few sarcastic remarks … the big problem here is the underlying attitude that students are an economic good. They're there to be absolutely fleeced, left, right and centre."
Power wrote to Keegan to express concern over the converting of purpose-built student accommodation to non-student housing. He said the decision "will undoubtedly perpetuate the supply crisis and artificially inflate rents across the city".
"To prioritise the profit margins of private purpose-built student accommodation providers over the public good is a shameful act which will push young people into precarious living circumstances over the coming months", he said.
The provider in question, Uninest, was granted permission to rent 571 beds in Dublin 7 to non-students as it claimed that it did not foresee the student rental market recovering from the coronavirus pandemic in time for the start of the new academic year.
In his response, Keegan said that Dublin City Council "supports the development of PBSA in appropriate locations in accordance with national policy".
Keegan said that the council was seeking to optimise the use of such accommodation and "to deliver an acceptable level of day and night time activity considered important for the creation of a living city".
"It is worth pointing out that there were no objections received in relation to this application and no appeal was submitted to An Bord Pleanála. I am satisfied that the decision was based on sound planning grounds and consistent with Government policy."
Speaking to The University Times at the protest, Sinn Féin's Higher Education Spokesperson Rose Conway-Walsh said that Keegan's comments made his position "completely untenable".
Addressing the crowd, Walsh said she thought Keegan's comment was "fake news" when she first heard it.
"I could not believe that somebody in a position of power would utter those comments and think those thoughts", she said.
Conway-Walsh called on Keegan to resign and said she asked Minister for Higher Education Simon Harris to do the same, but said "he stopped short of that".
Harris wrote on Twitter on Monday: "Student accommodation must be for students … Dismissive & sarcastic comments don't help."
Conway-Walsh told protesters: "The narratives that come out of government … is that somehow it's students' fault."
Labour's Housing Spokesperson Rebecca Moynihan told the protest that the council's student accommodation strategy "was never about students".
Purpose-built student accommodation "wasn't built beside the large universities or institutions", she said. "It was built in the areas that had high tourist footfall."
She added: "Students don't need bowling alleys. They don't need games rooms."
TCDSU Communications Officer Aoife Cronin told the crowd that the union's accommodation support service is "overrun" in recent months.
"It's not their fault that they don't have anywhere to live. It's not the fault of students' unions that they don't have anywhere to live."