You may not be familiar with the name Steven Schleicher, but it is likely that you know the story of the man connected to Schleicher: George Floyd, whose death ignited a global movement against police violence and systematic racism.
Just over five months to this day, Schleicher delivered the prosecution's closing argument in a case that led to former police officer Derek Chauvin being convicted of Floyd's murder.
An experienced trial judge, contributor to the Black Lives Matter movement and prosecutor with a prominent and central role in the prosecution of Chauvin, Schleicher was an ideal candidate for the award.
ADVERTISEMENT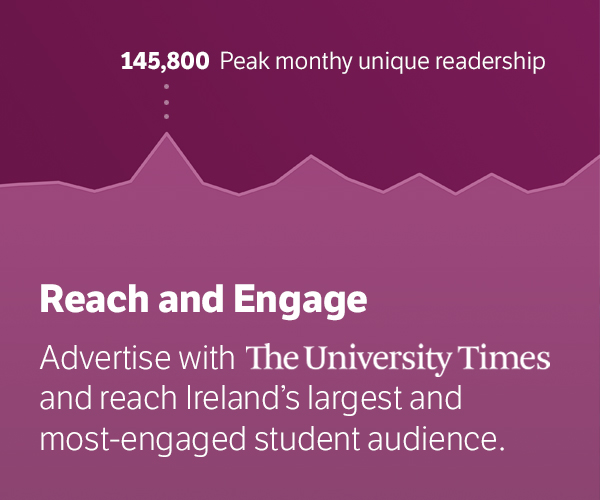 In conversation with Anne Spillane, the auditor of LawSoc, Schleicher described his unpretentious upbringing on a small farm in Minneapolis. A self-proclaimed "slightly-below-average student" in high school, he emphasised the role that inspiration and motivation can have on one's success. Despite struggling to find his "forte" in school, Schleicher discovered a passion for public speaking while in college, and his career blossomed.
Smiling, Schleicher relayed this transformative experience to students: "The first time I spoke for an audience, it was an amazing feeling, almost a rush. I had found something that I was good at! My choice to go into a career in law was just me trying to chase that feeling."
He described the myriad of jobs that he worked throughout his life. From dishwasher to prison intern and counsellor at a Bible study camp, Schleicher truly played the field before pursuing a career as a trial lawyer. He told the audience that in the years after graduating law school, he felt "stuck in concentric circles of rejection". As his resumé was rejected by countless law firms, Schleicher became frustrated and disheartened. "I was almost getting rejection letters from places I didn't even apply to!"
However, when the opportunity to work as a law clerk finally came around, Schleicher did everything in his power to succeed. He took on the cases that nobody wanted, developed his people skills, and worked his way up from simple cases about parking tickets to complex drug conspiracies and sexual assault.
A pivotal moment in Schleicher's career was when he agreed to be a prosecutor in the trial against Chauvin. Like many of us, he had seen the harrowing video of George Floyd's death – him struggling to breathe while pinned to the ground by a police officer. Upon receiving the call asking him to prosecute, he described a feeling of responsibility to fight for Floyd's justice.
When asked about the "highs and lows" of the landmark case, he said: "I won't call it a high or a low, because this is ultimately about the death of a human being. One of the most significant moments in this trial, however, was the moment when I looked back at George's brother after the verdict was read. I have dealt with so many grieving family members as a prosecutor, and in the headspace that they are in, it is seldom that they'll be in the right mindset to offer a kind word. But George's family were kind, generous and grateful."
In Schleicher's eyes, the guilty verdict was not a celebration, but a sliver of respite for Floyd's family. "There is nothing to celebrate. A man is dead. Another man is going to prison. It's a tragedy all round. It's an administration of justice and I felt relieved for the Floyd family."
Schleicher said he believes that achieving justice for George Floyd is simply the beginning of the progress we have yet to make. "We need to start with ourselves – recognising biases that we didn't even know we had and standing up to our friends and family."
He added that although the movement has been an outlet for the expression of grief, it must be remembered that Black Lives Matter didn't begin with George Floyd. "I understand that as a white male I have never been discriminated against for my race or gender. I have never been treated with fear or suspicion when simply entering a store, and if I was caught with a fake dollar bill in place of Mr Floyd, it probably would have been assumed that it was a mistake, and I would not have received the same treatment."
In a final question, Spillane asked Schleicher if he had any advice for law students. After a moment of thought, he delivered a short but concise message. "You have to say yes – a lot. There's nothing special about me! If you believe in yourself and get back on your feet after rejection, anyone can do what I was able to do."
He told students to remember that law is a public service, a privilege and blessing.
Taking one last look at the transfixed faces sitting in front of him, Schleicher gave a genuine smile. "I am jealous of the chairs that you are all sitting in. You know when you get on a roller coaster and have an amazing ride, but then you get off and look past the people in the queue who haven't gotten on yet? That's what I feel like right now. You're just thinking you're going to love this."