Minister for Higher Education Simon Harris has said that he would like to see the student contribution charge reduced, but felt this week's budget prioritised reducing the cost of college for those who need it most.
Responding to a question from Solidarity-People Before Profit TD Richard Boyd-Barrett in the Dáil yesterday, Harris said: "I am sure the Deputy wanted us to do more and I accept that but those were good changes and many of the Deputy's constituents will probably benefit from them."
Some €68 million was allocated to higher education as part of Budget 2022, with the SUSI grant scheme being expanded for the first time in a decade. The SUSI maintenance payment will be increased by €200, and the eligibility threshold will be raised by €1,000, benefiting approximately 60,000 students.
ADVERTISEMENT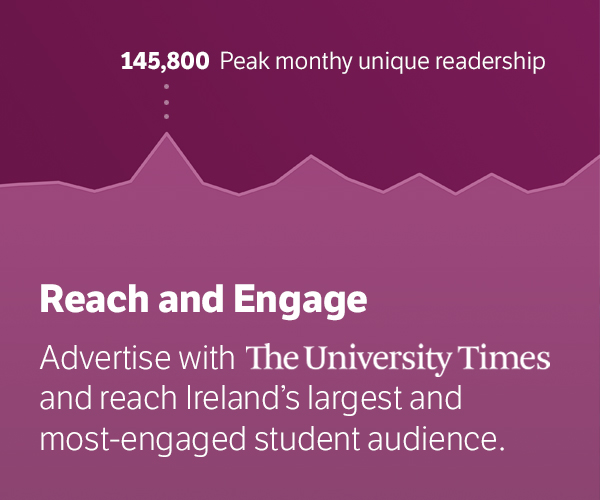 Boyd-Barrett told Harris that the government has failed to address student poverty and "there are no measures whatsoever in the budget to deal with the extortionate cost of accommodation … and nothing about reducing the student contribution charge".
Harris responded: "I accept we have an awful lot more to do. We had a lengthy discussion earlier about purpose-built and college-owned student accommodation that is affordable and I am happy to come back to that in my supplementary response."
"I accept we have a road to travel but we took a number of measures yesterday that will help students, starting with the most vulnerable and the most in need. That is the most socially just way to approach it."
He added: "I would like to see the registration fee reduced, but if the Deputy was in my position he would see this provides access to a certain amount of additional funding for the year. It is appropriate we start by increasing the grants for people on lower incomes rather than reducing the fees for the son or daughter of a much more wealthy person, and I would have thought the Deputy would have agreed with this. We made a socially just decision yesterday to prioritise the resources towards those most in need."
Yesterday, around 100 people attended a student-led protest calling for Dublin City Council's Chief Executive Owen Keegan to resign over comments he made about student housing.
Keegan wrote in a letter to the president of University College Dublin Students' Union: ​​"If you genuinely believe that excess profits are being made in the PBSA market I am surprised the Students Union has not entered the market itself and provided lower cost student accommodation for its members."
Speakers at the protests blasted the council's strategy on student accommodation, claiming that purpose-built student accommodation complexes were built with the intention of converting them to tourist accommodation.
Speaking to The University Times at the protest, Sinn Féin's Higher Education Spokesperson Rose Conway-Walsh said that Keegan's comments made his position "completely untenable".
Addressing the crowd, Walsh said she thought Keegan's comment was "fake news" when she first heard it.
"I could not believe that somebody in a position of power would utter those comments and think those thoughts", she said.
Conway-Walsh called on Keegan to resign and said she asked Minister for Higher Education Simon Harris to do the same, but said "he stopped short of that".