Dublin City Council suggested to Trinity that the temporary pavilion to replace the Book of Kells exhibition be built on College Park, on the grounds that Trinity's own suggestions were unlikely to be granted planning permission, The University Times has learned.
Confidential documents presented to College Board members this morning, seen by this newspaper, indicate that 19 locations, on and off campus, were considered, with New Square and Library Square being deemed the most suitable.
Regent House, the Douglas Hyde Gallery, the 1937 Reading Room and the Science Gallery were among the campus locations considered. Off-campus locations mooted included the Chester Beatty library, the National Library and the National Gallery. College Park was not on the list of potential locations.
ADVERTISEMENT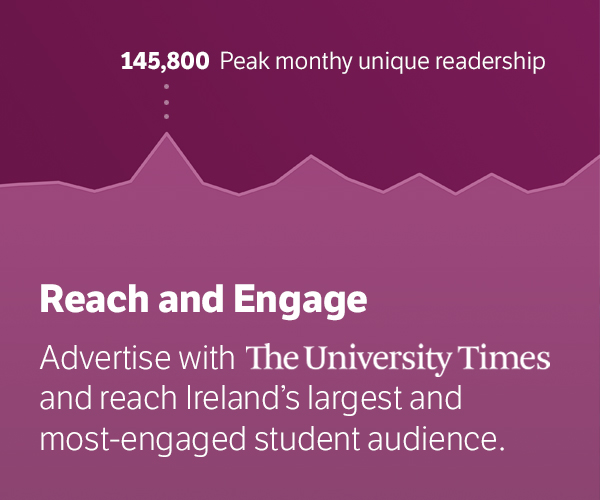 The documents said that "the Bursar, COO [Chief Operating Officer] and E&F [Estates and Facilities] have engaged with Dublin City Council who have guided that planning permission would be unlikely" for these two locations.
"DCC suggested a third location, which could be feasible from a planning perspective, in College Park."
The interim exhibition is due to be installed in 2023.
In a statement to The University Times this evening, Trinity Media Relations Officer Catherine O'Mahony said that no final decisions were taken at Board today regarding the interim exhibition.
This morning's meeting, O'Mahony said, "was the first time Board had the opportunity to discuss the College Park location".
"More information needs to be procured, including exact costs of the exhibition, details of any potential solutions for the sports clubs impacted, further information about other options and more."
The Old Library Redevelopment Project will cost €103 million in capital cost, and is projected to involve the loss of €48.6 million in revenue due to the Book of Kells exhibition being closed.
The documents said: "Board has already committed to having an interim exhibition. Without it, the OLRP is not viable."
Sports clubs and student representatives have expressed concern that the construction of the pavilion on College Park will deny athletes full use of the pitches.
Trinity's soccer, cricket and athletics clubs use the grounds for training and matches. The clubs are concerned that the structure will reduce the dimensions of their particular pitches, rendering them unusable for matches as they would not be regulation-sized playing grounds.
An email sent to affected clubs last month said that "in order to make this conservation project possible, it is going to cost in excess of €120m, and some really difficult decisions need to be made".
The clubs were invited to send a representative to meet the Provost to discuss the proposal. The email said: "It's important we are upfront about why we are seeking to meet. In short, Trinity is in the process of identifying a location to host an interim exhibition during the period of time that the Book of Kells exhibition is closed and the conservation works to the Old Library take place. Based on early discussions Trinity has had with Dublin City Council, the location with the best opportunity to secure planning permission is College Park."
"We don't want to alarm you", the email, which was signed by Provost Linda Doyle and Chair of Dublin University Central Athletic Club (DUCAC) Matthew Simons said. "The exhibition in terms of proposed size would represent a small portion of College Park. Additional support measures would be introduced for all your clubs and sporting activities, with most being able to proceed without too much interruption."
"But it is accurate to say that without this interim exhibition, the Old Library project will not be able to proceed as planned, and we do need to discuss this matter with you and receive your input/feedback and hopefully your support."