An open letter to Minister for Higher Education Simon Harris and Minister for Health Stephen Donnelly calling for Christmas exams to be held online has garnered more than 2,600 signatures.
Written by Trinity College Dublin Graduate Students' Union (GSU) President Giséle Scanlon and Students4Change Chair Lászlo Molnarfi, the letter raised concerns about upcoming in-person exams amid rising coronavirus case numbers in Ireland.
It also described a "mental health crisis" among students.
ADVERTISEMENT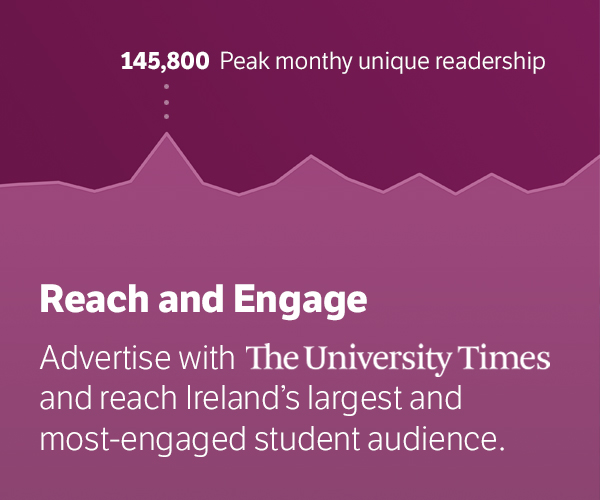 "After 1.5 years of online learning", the letter said, "a sudden return to in-person exams would be catastrophic for the mental health of students".
The letter also raised concerns about the physical safety surrounding in-person exams: "Exam plans currently in-place could inadvertently facilitate a 'super-spreader' event."
"At a time when there are but a few weeks left until Christmas and students will be travelling home to families across the country and abroad, there are serious worries by the student and staff community alike that a student might catch Covid-19 or develop long COVID," the letter added.
In a statement to The University Times, Molnarfi said: "Both Gisèle and I think that the reception has been phenomenal across the country."
"This is undergraduates, postgraduates and staff working together, united for the common good."
Students4Change is an independent lobby group with a Marxist, anarchist ideology. It has a dozen members.
Both Trinity and University College Dublin have said that in-person exams in the RDS will go ahead in the coming weeks.
Speaking to The University Times today, UCD's Director of Communications Eilis O'Brien said: "While the exams are still scheduled to go ahead in the RDS, that it may be that where a course where a module co-ordinator decides that an exam can be given an assessment [that] can be given remotely, the may pivot to that, but that doesn't mean that there won't be exams in the RDS."
In regards to students who contract coronavirus and are unable to sit in-person exams, O'Brien said: "The university wants to make sure that students don't feel any pressure to attend exams in person where they are expected to self isolate. And that means that the extenuating circumstances will be extended to them, of course."
In an email to UCD students last week, Registrar Prof Mark Rogers outlined what measures were in place for those unable to attend in-person exams: "If you are unable to attend your examination because you have COVID-19 symptoms or have been requested to restrict your movements as a result of being a close contact, you should apply for extenuating circumstances."
According to the UCD assessment timetable for upcoming exams, some are already timetabled to be online.