Around 250 students gathered on Molesworth St Near the Dáil today with an acerbic message for the government: "Fuck the fees."
Spearheaded by the Union of Students in Ireland (USI), the protest was one of three demonstrations taking place across the country this week as part of the USI's Fuck the Fees campaign.
Trinity College Dublin Students' Union sent a dozen-strong delegation to the protest, with Dublin City University Students' Union and Maynooth Students' Union also in attendance.
ADVERTISEMENT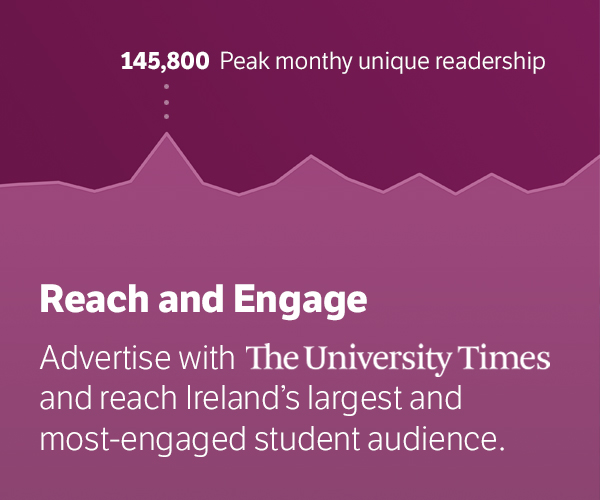 Protesters chanted: "Education is a right, this is why we have to fight" and "Darragh, Darragh, off your fence, students can't afford the rent", in reference to Housing Minister Darragh O'Brien.
Addressing protesters, USI President Clare Austick said: "[We're] united because we're fed up and pissed off that the government has ignored us for far too long."
"A few people were saying to me: 'Is "eff the fees" a bit too harsh?'", she said. "But no, it's not, because for 10 years we've been ignored."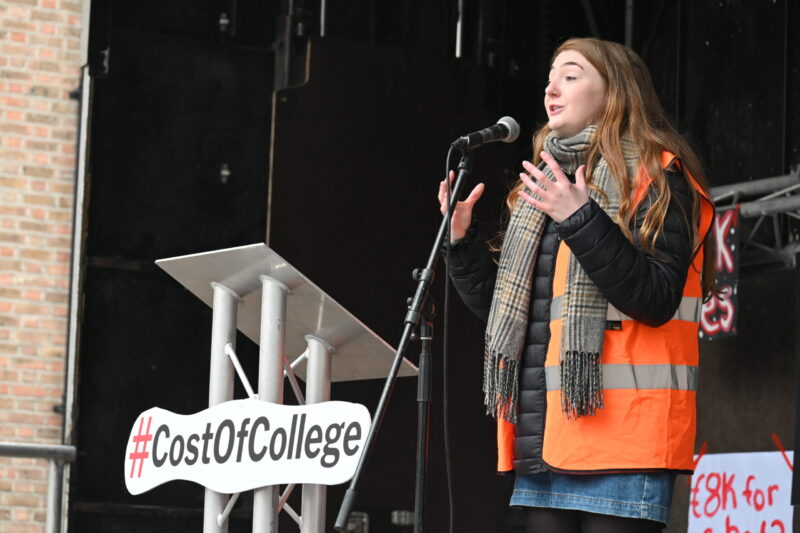 "This campaign has been ongoing for the last 10 years because students are living in financial hardship – they're paying €3,000, the highest fees in the EU … We know that the financial barrier is the highest barrier in terms of access to higher education but nothing meaningful and effective is being done about it."
Speaking to The University Times at the protest, TCDSU President Leah Keogh said: "Students pay the highest fees in the European Union but they don't get the highest-quality education in the European Union."
"We have a bit of momentum now, we have a new minister", Keogh said. "[But] students are being locked out of education – they're paying extortionate fees."
Labour TD and Trinity lecturer Ivana Bacik also briefly attended the protest. She told this newspaper that her party supports the abolition of the €3,000 student contribution charge.
"I've always stood for the socialist principle of: education should be free from cradle to grave", she said.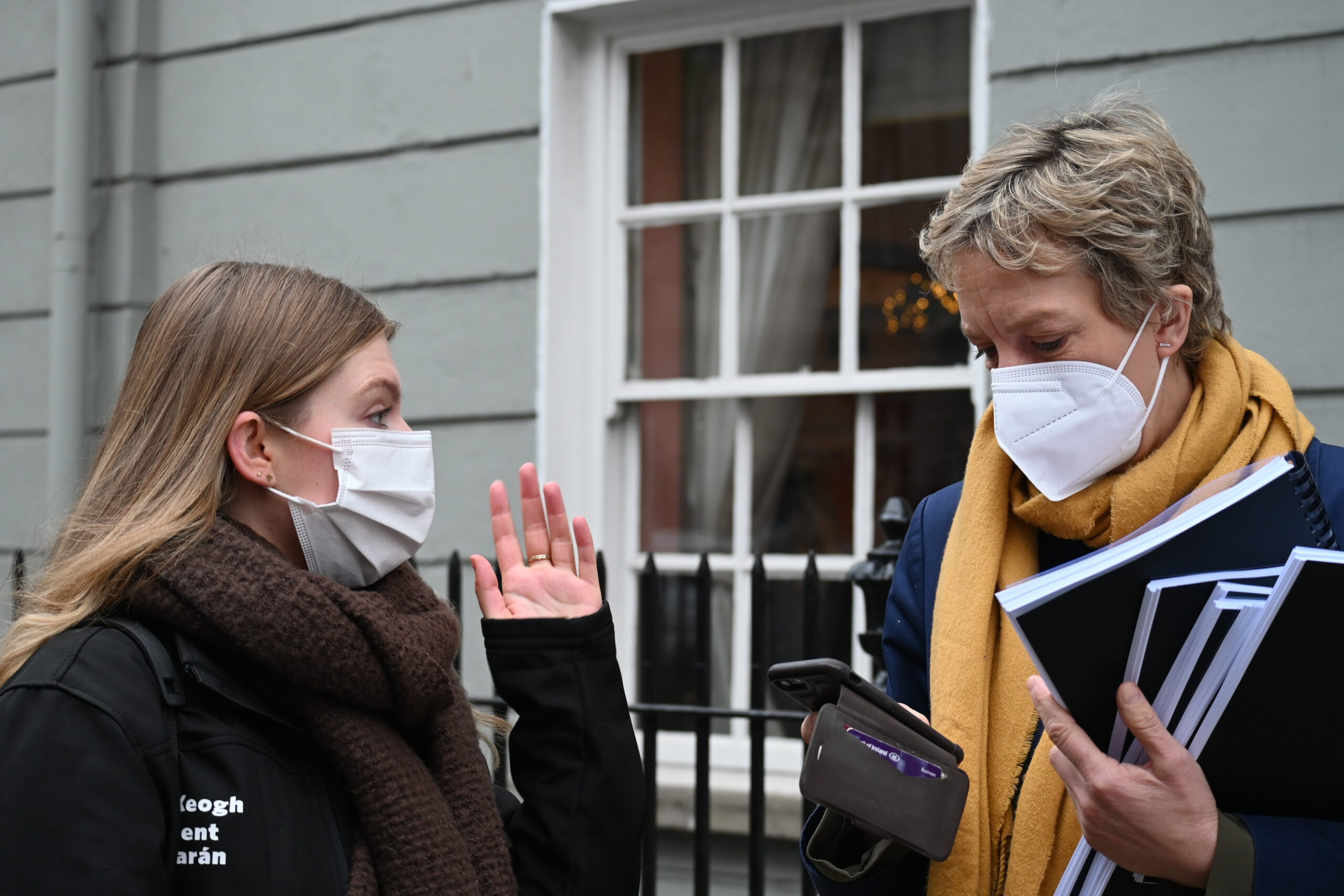 USI VP for Campaigns Beth O'Reilly told protesters that the past 18 months have been "absolutely shite" for students, "and no one is listening to us".
The USI called for a €1,000 reduction in the student contribution charge in Budget 2022, but this was not included in the budget package. It did include an increase in the SUSI maintenance payment for the first time in a decade, as well as a raise to the eligibility threshold.
Yesterday, Minister for Higher Education Simon Harris said that he would bring a long-delayed report on funding higher education to a Cabinet subcommittee next month.
The Cassells report, which outlined three potential models for the future funding of the sector, was completed in 2016 but was never acted on by successive governments.
The report identified the need for an extra €600 million per year for the sector.
Harris told the Irish Examiner: "I'm bringing the report on the future funding of higher education to the Cabinet committee chaired by the Taoiseach in December."