Trinity has launched a new reporting tool for incidents of sexual harassment and other kinds of antisocial behaviour on campus.
The anonymous platform aims to encourage students to come forward with reports of antisocial behaviour such as bullying, cyberbullying, hate crimes, harassment and other issues in order to give students a safe space to have their voices heard, gather information that will help guide future policies, and foster a zero tolerance policy in Trinity.
In an email to students Provost Linda Doyle said that "in Trinity we will not stand for any sexual violence, harassment or other forms of aggression or bullying".
ADVERTISEMENT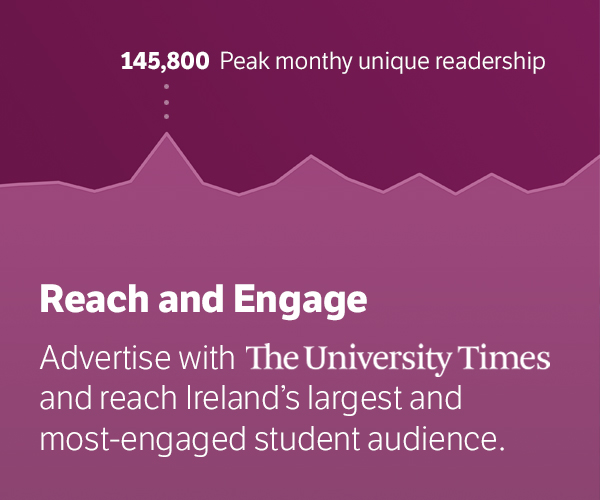 "This innovative online reporting platform is for students and staff to report incidents of bullying, cyberbullying, harassment, discrimination, hate crime, coercive behaviour or control, stalking, assault, sexual harassment, sexual assault and rape", she said.
The email added that all reports will be anonymous, so there is "no way to identify or make contact with any member of the College community who makes a report".
The data gathered by the platform will also be used " to inform policy and targeted educational initiatives, so it will benefit many".
In an accompanying video providing more information on the purpose of the platform, Trinity College Dublin Students' Union (TCDSU) Ents Officer Greg Arrowsmith said that "we in the students' union encourage you to use this platform if you wish, and use the other supports available in Trinity such as the TCDSU Welfare Oficer, Designated Liaison Persons, Student Counselling Service, College Health, Assistant Wardens, Junior Deans, and Campus Security".
In the same video, Prof Lorraine Leeson, Associate Vice Provost for Equality, Diversity, and Inclusion said that the tool "will help you to find relevant supports and highlight formal reporting procedures should you wish to use them".
She reiterated that the service is completely anonymous, and the college will have no way to contact the people who fill in the form, allowing people to "report their experience in a manner that's safe and secure".
The platform can be found here.