Minister for Higher Education Simon Harris said late last year that there was an onus on third-level stakeholders to debunk misinformation regarding the conditions of in-person examinations.
His comments were made in a meeting of the COVID-19 TES Steering Group concerning the exam conditions for students last semester.
According to minutes obtained by independent lobby group Students4Change under the Freedom of Information Act, Harris said that "public health advice is being followed" in exam halls and that "institutions are operating within a framework".
ADVERTISEMENT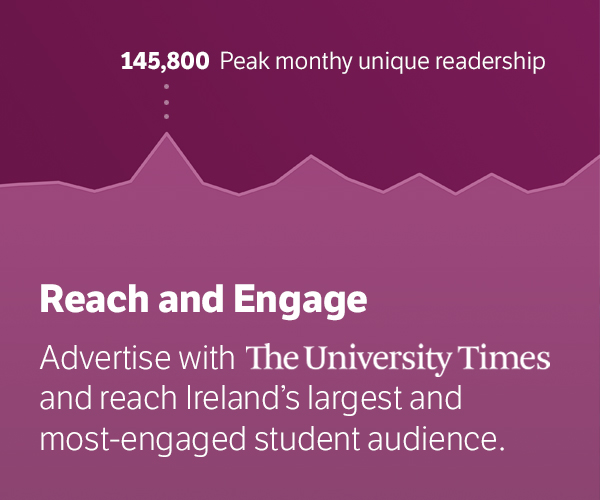 "Recent reports and commentary do not reflect the reality of examinations taking place where institutions have in fact been implementing public health advice", Harris said.
The minutes added that "the Minister noted NUI Galway as an example, where 40 per cent of exams are in-person and the Institution has been working closely with Dr Breda Smyth [the HSE Director of Public Health Medicine] to make sure exam venues are safe".
Videos of queues and seating arrangements for NUI Galway exams circulated online, sparking outrage among some students, who said the exam conditions were unsafe.
NUI Galway Students' Union (NUIGSU) described holding physical sittings as "reckless", but in a statement to RTÉ News at the time, the university said exam centres were operating under "significantly reduced capacity" with increased ventilation, carbon dioxide monitoring and extensive cleaning.
The Department for Higher Education said it would not advise Colleges on in-person exams, leaving the decision up to each institution.
In the December meeting, Harris was quoted saying "a one size fits all approach is not appropriate", something he repeated in the Dáil when answering a question on the matter.
Trinity held some Christmas exams in person in the RDS at under 50 per cent capacity, while other exams were held online.
An open letter to Harris and Minister for Health Stephen Donnelly calling for all Christmas exams to be held online amassed more than 5,000 signatures.
Numerous opposition TDs joined calls for all in-person exams to be scrapped, including Sinn Féin's Higher Education Spokesperson Rose Conway-Walsh, Labour Senator Annie Hoey and People Before Profit's four TDs.
Written by Trinity College Dublin Graduate Students' Union (GSU) President Gisèle Scanlon and Students4Change Chair László Molnárfi, the letter raised concerns about upcoming in-person exams amid rising coronavirus case numbers.
"After 1.5 years of online learning", the letter said, "a sudden return to in-person exams would be catastrophic for the mental health of students".
The letter also raised concerns about the physical safety surrounding in-person exams.
Harris added: "2021 was the year we saw college campuses reopen and 2022 will be the year in which we build on that in a safe, sustainable and inclusive manner."