"You might want to start going on runs", my dad said, a few weeks before I embarked on my first ever ski trip. I was taken aback. Exercising for a holiday? Did gliding down a snow-covered mountain on two planks of wood not require minimal effort? As I lie here writing this, with an aching body and humiliated soul, I realise that he may have had a point.
Skiing is a very unique sport. Indeed, no other physical pursuit is so starkly disparate in terms of human abilities. Every child has picked up a ball, attempted a forward's roll, even rollerbladed. Yet an individual's skiing "talent" is very much at the mercy of whose family is willing to transport them from a young age to a mountainous slope, decked in expensive gear whilst paying immense sums for private lessons. I, for one, am a member of a family who actively avoids freezing temperatures at all costs. Therefore, at the ripe age of 21, I booked the DU Snow Sports ski trip possessing non-existent skiing competence.
Despite this, I boarded my flight to Grenoble with preconceptions of greatness. I envisioned myself gracefully gliding down the slopes, twisting around bends with finesse and dexterity. I informed friends who had skied many times that I would "see them tomorrow on the slopes". I looked upon images of black routes with a sneer, the foolish words of "they don't look too hard" falling from my mouth.
ADVERTISEMENT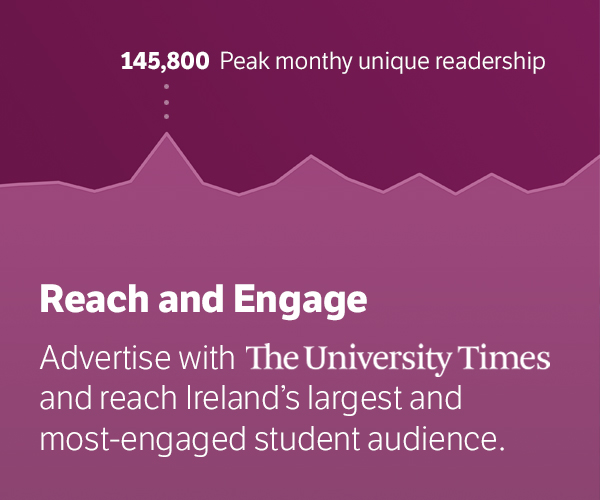 Marching down to the ski shop on the first morning I was presented with a pair of large metallic boots and skis. I sat down and attempted to attach my boots to my feet, only to find that they would not fit. I was baffled. They were meant to easily slip on, as they had in the Cinderella-esque moment I had pictured.
I lie here writing this with an aching body and humiliated soul
I walked back to the shop assistant, informing him that I had been given the wrong size. He swiftly encased my foot with the shoe, uttering indiscernible French which probably went along the lines of "who allowed this idiot to ski". There was nothing Cinderella about this gear. The thick, metal torture chambers caused me to resemble a warped version of a duck, as I ashamedly exited the shop.
My feet were crippled but my confidence was not. I clipped the skis on. Dug my poles into the ground. And proceeded to spectacularly topple to the ground. As I lay in the snow, legs flailing wildly, body and pride hurting, the image of me gliding down the slopes at rapid speed began to evaporate from my mind. Instead, I felt an impending sense of doom as the revelation that skiing was not the glamorous pursuit of sophistication I had believed it to be. With immense effort I stood up and was greeted by the vision of several young French men laughing at me. I felt my skis give way and again hit the ground with great force.
This was going to be a fun seven days.
After locating my other beginner friends, I was promptly informed that they were off to attend pre-booked lessons. Lessons? The more I attempted to move, the more I realised that my prior disregard toward booking a ski instructor had been misplaced. As they zoomed past me, guided by a wise and balanced looking teacher, I crawled, hands followed by skis, to the bottom of the first slope. A group of children smaller than my knee skied past me with grace, as I lay face-down in the snow.
On the flight home my body and my ego were equally bruised. Tail between legs, I had been well and truly humbled
Thankfully, I was not the sole ignorant member of the group. I managed to gather a small refuge of lost souls who had been equally as humbled as I had been. We each witnessed each other fall in a heap – any minor movement prompting dramatic collapses followed by awkward re-mounting of the skis. With heavy hearts, we paid for the ski lessons that we so clearly were in desperate need of.
In a shocking turn of events, lessons actually helped. By my second hour I felt like I could move with skis on without the terror of flattening a small child at the forefront of my mind. I went to sleep with dreams of black slopes and brilliance, only to find the next morning that my ability had magically evaporated. The next few days witnessed minor improvements made on the green slopes (the easiest option) which were never ventured from.
That was until my confident-self returned. On my final day, I found myself perched on a ski lift that led to a red slope. These were not the green slopes anymore. People of all ages whizzed past me while I gawked over the edge of the precipice, legs quaking with terror. Unfortunately the drop was the only means by which I could vacate the mountain, therefore I took a breath and threw myself and along with my skis off the edge.
As one can imagine, a four-day old skier launching off the top of a sheer drop did not end well. An hour later my blue-lipped friend and I were "rescued" by a thoroughly put-out looking French woman. Arriving at the bottom of the slope I finally accepted the hard cold truth – skiing is extremely difficult. The tales of black slope beginners that had led to my false brashness were well and truly quashed. On the flight home my body and my ego were equally bruised. Tail between legs, I had been well and truly humbled.