Queen's University Belfast will transition back to face-to-face teaching from January 31st, BBC News has reported.
The university returned to online learning during January amid a surge in Omicron cases in Northern Ireland. Queen's returned to in-person classes in September 2021.
Clubs and societies will also be allowed to resume events. Students will be asked to wear face masks indoors and take regular lateral flow tests.
ADVERTISEMENT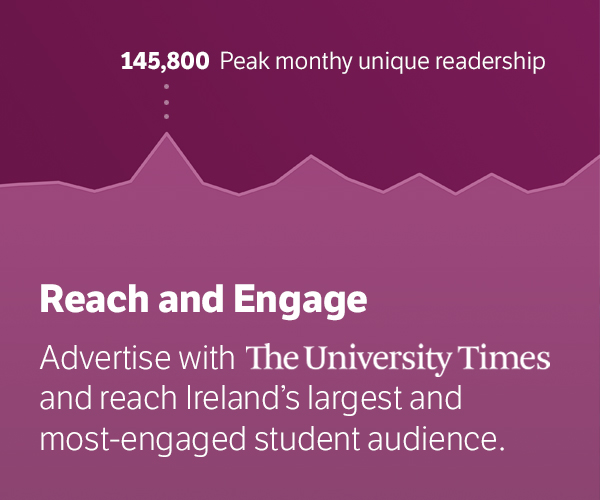 Ulster University will similarly resume on-campus teaching when the second semester commences on January 24th.
Universities in the Republic re-opened earlier this month, and are set to have full in-person teaching this semester. However, the Irish Times reported yesterday that there is some unease in government and health circles about students returning to campuses in the coming weeks, as many have not received a booster vaccine.
The University Times reported last week that Trinity may move classes online intermittently this semester if case numbers among staff and students rise.
At a meeting last Wednesday, Trinity's Continuation of Learning and Student Activities Group (COLSAG) discussed a contingency plan for the upcoming semester.
Confidential documents, seen by The University Times, said: "While a full return to in person teaching is planned for Semester 2, it may be that in certain instances due to staff or student Covid-related illness, class may need to flip online for a short period."
COLSAG members were also told: "Those setting examination papers should think creatively about assessment and offer as much flexibility as they can."
"Teaching staff should be reminded of the importance of hybrid teaching/recording of lectures."
Earlier this month, genomic medicine master's students were told that their laboratory practicals would be moved online due to rising coronavirus case numbers.
The shift applies to all genomic medicine laboratory practicals taking place from next Monday, January 10th. Students were not told when the lab sessions would be held in person again.
An email to affected students said: "For the lab practical starting next Monday, we decided to run this remotely without wet-lab work as the COVID19 situation is getting extremely worse."
In place of the planned wet-lab work, students will conduct research and prepare sequence data remotely, the email explained.