Filippo Panarello is a man not unfamiliar with bad timing.
He was supposed to make it back to Ireland for the resumption of DUFC rugby training on January 3rd, but contracted coronavirus on December 30th – the day of his departure. By no means a catastrophic scenario, but not ideal either.
Then, the day he was eventually due to be unshackled from his week-long period of self-isolation, he received a text from his host family with whom he had been living in Dublin since August whilst he studied for a master's degree at Trinity.
ADVERTISEMENT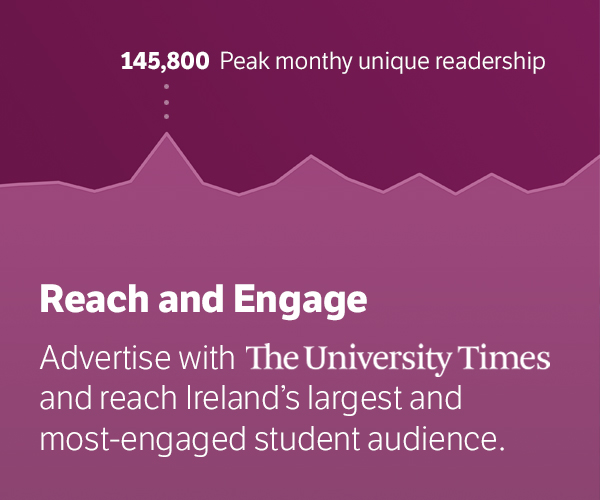 "[They] told me that all the members of the family just got COVID", he recalls matter-of-factly.
Again – not calamitous, but nonetheless a nuisance.
The sequential nature of these mishaps means that it would not have been unnatural for Panarello to perhaps deem himself the victim of not just bad timing, but maybe also bad luck. However, considering the injuries plaguing his DUFC career to date, it is clear that neither ill timing nor ill fortune are novel concepts to Panarello.
"In October I was picked to play as a starter in the first team for the first time and I got injured in the ankle in the same training. And then I lost this chance".
After two months of rehabilitation, he came on as a substitute in December and impressed sufficiently so as to earn another opportunity to prove himself in DUFC's first game in January.
"I was supposed to play last week but due to COVID [I was not able]", he recounts, with a surprisingly equanimous tone given the frustratingly helpless nature of his circumstances.
When the misfortune clouding his DUFC career is viewed through the lens of his recent coronavirus debacle, one could even argue that bad luck itself may even be a term too lenient to accurately convey Panarello's predicament.
Yet rather than lambast his lot, the man in question retains an impressive degree of impenetrable sanguinity.
"Yes", he pithily acknowledges, when I repeated back to him the series of events he had just relayed to me.
"But I rely on hard working on my skills, or my talent or on my characteristics of playing rugby. So I'm sure that if I will work harder, I will be rewarded but I have just [to] be patient and work hard."
Indeed, rather than simply enduring life during his enforced stint on the sidelines, Panarello is in fact nothing short of loving his time in Ireland.
"I really liked how friendly are Irish people … really talkative", he observes.
By simply being around the team has Panarello too found genuine joy, rather than just mere solace.
"I love Tony, because he's so passionate about rugby, is so passionate, and also Hirsty [Strength and Condition coach Ian Hirst] … I know I can rely on them if I have, like, any issue".
Not everything is perfect here, though: "The weather", he sighs, in what is his first lapse in positivity. "You don't feel so comfortable to be like, all wet. After swimming in the sea, with this wind that is not really hot. It's not warm. So you're a bit freezing", he laments, true to his Mediterranean heritage.
Growing up in Mantova (a city in the sunny Italian region of Lombardy), Panarello is far from accustomed to grey and dreary Dublin. It was Mantova that Panarello first picked up an oval-shaped ball – a point from which he has since not looked back.
"Since I was younger I was a good player, I would say. I played for Lombardia Under-16s" he states simply. This is no mean feat given that, with a population of 10 million, Lombardy harbours the greatest competition for budding Italian rugby players.
Plying his trade as a winger, he even made the youth team for Viadana – a club whose senior team compete in the top division of Italian rugby. Then his studies got in the way.
"My school grades were going really bad, because we played five times a week an hour away from where we lived", he explains.
The reason behind this quasi-mutual exclusivity between sports and studies is partly rooted in the relationship between Italian sports and Italian education.
Unlike in Ireland or the UK, Italian schools and universities do not play sports. There are no sports clubs attached to them – no DUFC, no Boat Club. Students play for clubs that are entirely separate from their educational institution. For Panarello, there is no question as to which is preferable. "I think I've never had such a great atmosphere in a rugby team, because here the players have a way stronger tie than in Italy."
"Because they all go to the same university, and we go to the gym together three times a week in the morning, and then we also train together … it means we don't just do rugby. This makes the bond among the players."
Since training with DUFC, Panarello has also noticed a significant difference in the playing style between clubs within the two countries – even at a semi-professional level.
"In Italy we are less [about] technique. We play way more with the forwards", expatiates Panarello, whose enthusiasm for the game is greatly apparent even through the phone.
"In Ireland, it is not so easy to recognise who is in the scrum and who is a back because the forwards are athletic and run a lot. They are fit."
Too much pizza? "Yes, but not only that – I think it is something cultural", he replies earnestly.
It is arguably these factors – alongside the cultural paramountcy of football in Italy – which go some way to explaining the disparity in international success of the respective national teams.
Whereas Ireland most recently won the Six Nations tournament in 2018, Italy have not won a single Six Nations game since 2015.
As a result of this dearth of victories – and the often-dire accompanying performances – there have been a growing number of calls from various quarters to replace Italy with Georgia in the tournament.
Panarello however, in what I increasingly understood to be an intrinsically characteristic vein of grounded optimism, remains upbeat about the future of his country's misfiring national team.
"For eight years, 2014 to 2021, we had a president of the FIR [Italian Rugby Federation] who was also president of a club … and he [prioritised] the interests of his club", explains Panarello. A span which almost precisely coalesces with the country's winless streak.
"But now there is a new president, Marzio Innocenti, that I think is really good. He is trying to change the whole system, including the system of academies. It will take a couple of years, but he is changing a lot."
When discussing the recent tournamental turbulence endured by his national rugby team, my eyes – as an Englishman – soon narrowed. My defences were heightened in anticipation of a jibe relating to the recent triumph of the Italian national football team over England at the apotheosis of last summer's European Championships.
On this score, however, Panarello was not forthcoming – it thankfully appears as though the elusive winger's offensive trickery is confined solely to the rugby field. Instead, it really does seem as though those who encounter Panarello off the field will be greeted by his inherently cheerful confidence.
Even so, do not be fooled: beneath this affable buoyancy lies a core of steely resolve, as his resilience in the face of his recent misfortune has self-evidently shown. It is this combination which will surely elevate Panarello to the acme of DUFC rugby in the very near future.