Trinity has teamed up with Irish fintech company Fenergo to launch a new scholarship for students on the Trinity Access Programme (TAP).
The scholarship will enable talented, ambitious leaving certificate students to access higher education and progress to successful careers in business and technology.
Aimee Cloake is the first recipient of this scholarship. She began studying at Trinity in September 2021 on the Trinity Access Young Adult Foundation Course. Cloake said in a press statement: "This scholarship means everything to me as a first-generation college student. To have someone that is investing in me and my future is something that I thought was impossible. I am forever grateful for all the guidance and support from both Fenergo and TAP and I am grateful that I can now start my undergraduate degree."
ADVERTISEMENT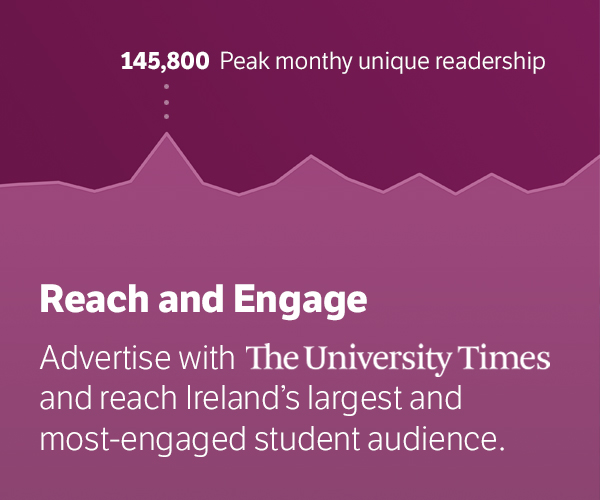 Craig Cahill and Ian McLoughlin from Fenergo, who are both graduates of the Trinity Access Programmes and Trinity College Dublin, set up the scholarship. In a press statement, Cahill said: "It's a very proud moment to see this initiative become a reality. Adapting to university can be tough, especially if you come from a disadvantaged background."
"I'm delighted that Fenergo will be able to provide resources and mentoring when Aimee needs them", he added.
McLoughlin added: "I feel very grateful and honoured to be in a position to help Aimee along her academic and professional journey, understanding that I was in the same position not that long ago."
Dr Lisa Keane, Acting Director of Trinity Access, said: "It is a very proud moment to see two former TAP students support another student treading the same path. This is a testament to their drive and ambition but also the legacy that access routes have created."
Fenergo is a global leader in client lifecycle management, which aids in the fight against financial crime. It was founded in 2008.
The company was one of a handful of Irish tech unicorns to achieve a $1 billion-plus valuation. The company works with more than 300 of the largest banks and insurers in the world, such as ABN Amro, Aviva, Bank of China, Danske Bank, Credit Suisse, UBS, Santander and State Street.