Facing reigning All-Ireland champions NUI Galway, Trinity prevailed in the most dramatic fashion on Wednesday afternoon to become All-Ireland winners for the third time in the College's history.
Trinity had a dream start, racing into a 6-0 lead. NUIG eventually opened their scoring account and both sides traded scores, with Galway narrowing the gap to 10-7. The game continued in such a fashion for the remainder of the set, with Trinity entering the first timeout with a healthy if not altogether comfortable lead, 18-14. Galway outscored Trinity four points to two to head into the second timeout just two points adrift, 20-18. But Trinity reasserted control then, scoring three points to NUIG's one to restore their four point lead, 23-19. Both teams traded points before reaching the set point at 24-20. A decisive Trinity spike was too powerful for the Galway player to return and it was bumped out of bounds.
NUIG needed to make a strong start in the second quarter and they did, opening up a 2-0 lead. Trinity scored three points in succession in response. Both teams traded scores before Galway opened up a more commanding lead, up 11-7 by the first timeout. They augmented this advantage immediately after the timeout, adding four unanswered points to go 15-7 clear. Trinity reeled off half a dozen unanswered scores of their own to get to within two but NUIG scored another four in a row to restore the daylight between the teams at 19-13. The second timeout was called soon after, NUIG comfortably ahead at 21-14. The Galway side did not relent, winning the set 25-19.
ADVERTISEMENT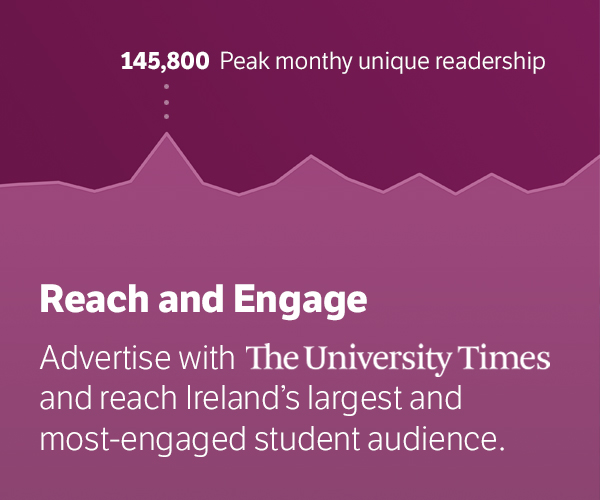 The third set got off to a competitive start, with both sides soon tied at 5-5 and neither team extending their lead beyond one point. NUIG enjoyed a purple patch then, scoring three points in succession. Trinity responded in kind, scoring four in a row to lead 9-8. Trinity maintained this lead to see themselves 14-11 ahead by the first timeout. NUIG closed the gap then, drawing level at 15 points apiece. And they were tied again at 19 points before NUIG took a one-point lead at 20-19.
The final period of the game would be crucial and it was Trinity who controlled it, outscoring their opponents 4-2 to take a 23-22 lead. A timeout was called again. NUIG then scored twice in a row. It was game point, NUIG 24-23 Trinity. If the Galway side scored here they would win the championship. But their serve was too long and it went out of bounds, gifting Trinity a point. Trinity served this time and a frantic rally ensued. A miscued bump from an NUIG player sent her teammate scrambling and though she returned the ball back to another teammate, it was too difficult a pass to receive and it was bumped out of bounds.
Trinity now led 25-24. But to win a set of volleyball it is necessary to win by at least two points so Trinity would have to score again. A powerful Trinity spike put NUIG under pressure, such was the power with which it was hit. NUIG's attempt to then tee the ball up for a return shot went wayward, sending one of their players reaching for the ball. She did her best but failed to return it. Trinity were champions of Ireland, sparking scenes of jubilation among their ecstatic players.
Meanwhile, the men's volleyball team narrowly lost out in their All-Ireland final to GMIT in Maynooth, taking the first set 25-20 but losing the next two, 20-25 and 19-25.