Ethnic supermarkets punctuate many of the streets of Dublin city and suburbs and are important spaces to many people in Ireland, both in terms of the food they provide and the social encounters they inspire. How we consume says a lot about who we are. The rising interest in ethnic supermarkets amongst people in Ireland speaks volumes about the intersection of cultures that has been happening in the past two decades. Food has the capacity to be a vehicle for social change and every time a person enters an ethnic supermarket around Ireland, each of us is learning to know, appreciate and benefit from the incredible range of cultures who share this island.
As food is something we consume so regularly and often thoughtlessly, it can be easy to forget that, like everything in society, it is deeply embedded in politics and in our understanding of the world. Food is also an integral part of our identity. In 1825, in his book Physiology of Taste, Jean Anthelme Brillat-Savarin, one of the founders of the genre of the "gastronomic essay", said: "Tell me what you eat. I'll tell you who you are", demonstrating that food not only fills our stomachs, but also indicates things about ourselves to those around us. Often, when a person leaves their native country, they can surprise themselves by exhibiting a newfound sense of national pride and a nostalgia for their home through they food they consume. Food can stir up powerful emotions and memories and bring us much comfort. So, it's no wonder that many Irish immigrants have set up food stores to sell produce that can provide them and others with a taste of their home.
Ethnic supermarkets are vital to the lives of immigrants and their families in Ireland. Taimia Alkanzi, a second-year radiation therapy student at Trinity with Palestinian and Libyan heritage, believes that "the best thing about these speciality Halal supermarkets is their ability to supply the basic ingredients for Middle Eastern and North African dishes at reasonable prices". She told the The University Times that "in the last few years, traditional ethnic ingredients that are basic commodities in certain cuisines have become popularised by the media", explaining that, "the main issue with this is that people will go and buy overpriced ingredients at large chain supermarkets or online and completely forget the reasonably priced small businesses". In her view, "these small businesses are specialty stores that deserve a visit".
ADVERTISEMENT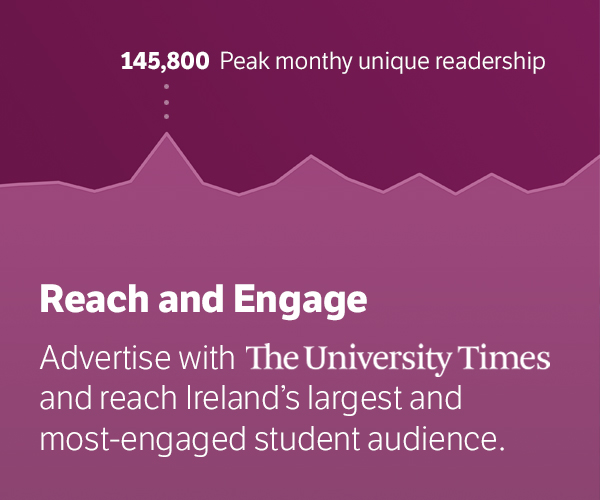 The best thing about these speciality Halal supermarkets is their ability to supply the basic ingredients for Middle Eastern and north African dishes at reasonable prices
From discussions on ethnic supermarkets and shopping habits with students, and non-students alike, the Asian supermarket on Drury St seems to come up time and time again. Though this is one of Ireland's largest and most established Asian supermarkets, it doesn't stand alone in terms of ethnic supermarkets and so I'm surprised at the frequency with which it crops up – there is much more out there, both in terms of shops and cuisines. Many Polish shops remain solely frequented by eastern European shoppers – and sometimes the same can be said for Middle Eastern and Arabic shops. However, the experiences and encounters on offer in these shops far outshine any trip to the local Tesco Express or Centra. From my experience, the staff are often genuinely pleased to see a customer taking an interest in such an essential part of their culture and will go above and beyond to help them find the ingredients they are looking for.
These shops are also home to heartening interactions that can rarely be found in larger commercial supermarkets around Ireland. For instance, when Ireland experienced a flour shortage during the first lockdown due to unprecedented levels of sourdough baking, my local Polish shop had every type of flour under the sun. When card payments were only accepted above €5 and the entire population of Ireland had stopped carrying cash, it was the shopkeeper in the Middle Eastern shop that said that it was okay to pay next time.
Though Polish and Arabic style supermarkets can often go underappreciated, it is African supermarkets that often fall furthest under the radar in Ireland. Finding African products is akin to searching for a needle in a haystack. There's a scarcity of goods being imported from the continent and this is reflected in the presence of only a handful of shops, clustered on Moore St, to cater for this cuisine.
Kimberly Odor, a third year general nursing student, said that she's been going to the same African shop since she was a child – "it's the only one I know". Here, at Earth Angel Food Shop, they sell fresh foods such as plantain, okra, and cassava and dried food stuffs such as bags of honey beans, gari, and cassava flour: ingredients which are unfamiliar to many Irish palates, but staples in many African households. When it comes to the best sellers, shop owner Ms Francesca Eze admitted that these are "definitely the dried foods, especially the gari because of its long shelf life. It's also very popular amongst the Nigerian community so that sells well". On the other hand, the meats don't sell as well, she pointed out: "I think people tend to buy the meat fresh from the butchers".
From my experience, the staff are often genuinely pleased to see a customer taking an interest in such an essential part of their culture and will go above and beyond to help them find the ingredients they are looking for
Getting the food through customs is a challenge for Eze – because the measures are so rigorous, if a single product is deemed unacceptable, then the whole batch is thrown away. The distance the food has to travel is also a challenge: the process of getting the fresh products to Ireland takes between two and four days. "Some products like the cassava can withstand the time, but some can't and they are withered by the time they get here." When asked what type of customers frequent the shop, Eze emphasised that "all customers are definitely welcome". However, "it's mainly West African customers that buy from here because the majority of my products are sourced from [there]", she said. "I don't get as many Irish customers. I assume it's because African food is not that popular here."
Ethnic supermarkets have an obvious target market, however in recent years the curiosity of many people outside of these cultures, who perhaps rely more on traditional Irish cuisine, has been piqued and they too have begun shopping in ethnic food stores nationwide – including many Trinity students. Rory McMahon, a final year history student, spoke to The University Times about how he started shopping in Asian supermarkets regularly when the pandemic struck. To break up the monotony of lockdown, McMahon decided to devote more time to cooking, sourcing many of the ingredients from Asian supermarkets to try out new flavours and recipes. "It's obviously nothing to supplement going to those countries and experiencing the food there and the personal experience of it… but it's like it's own micro-experience, like going in and seeing a taste of everyday life there", he explained. Alva Dunne, who is currently studying a masters in Human Resources, also started shopping in ethnic supermarkets because she "was just curious to see different stuff". "The Polish shop [Era Food Store] would have different snacks or pretty good prices as well. And really nice baked goods. And then in the Middle Eastern one, they have really cheap rice and loads of different spices". In comparison to going to more mainstream supermarkets, Dunne considered shopping in ethnic supermarkets "way more of a special occasion".
She also spoke about how different the experience of shopping in ethnic supermarkets in Groningen, where she completed her undergraduate degree, was to shopping in ethnic supermarkets in Dublin. "I think it's because [in Dublin] they're not as busy… so you kind of feel like you're in there with like two other customers", she said. "It just feels like maybe all the attention is on you being in there and like maybe you don't know what you're doing. And yeah, maybe you just feel a bit insecure."
McMahon's experience was similar, as he recalled how his first few visits to these shops "made a huge impression on [him]". When questioned about his awareness of being one of the few white Irish people inside an ethnic supermarket, he replied, "I think it's a bit humbling, isn't it? Like, there's a sense of reverence when you're in there that you're kind of entering someone else's place?"
"I think I do watch how I conduct myself in there", he added. "I'm definitely conscious of the fact that this is something that isn't mine."
If we look at dinner tables around Ireland, and at the various eateries around Dublin, almost all of these meals and places are influenced by the circulation of various groups of people around the globe over time. We have immigration and the diffusion of ideas worldwide to thank for there being more flavoursome offerings in Ireland than stew and bacon and cabbage.