Climate change dominated the agenda at last night's hustings for the Seanad bye election when candidates were quizzed on their priorities for national office.
Unsurprisingly for candidates vying for a seat on a historically progressive panel, many suggested they would push the boat out on issues such as renewable energy and sustainable housing. But speakers also sought to carve out their niches for a seat which is arguably most effective when its occupant zeroes in on particular causes.
With a handful of current and former Green Party members on the ballot, candidates this evening competed for the title of most environmentally aware: the party's former chair Hazel Chu was adamant that green policies are effective across the board. "Getting housing right is fighting climate change", she argued.
ADVERTISEMENT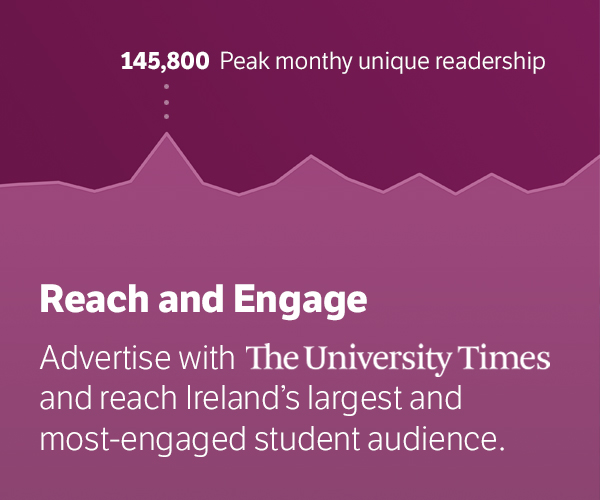 Like several candidates, Chu laced her response to a question on Russia's invasion of Ukraine with the urgency of climate action. Ireland's "medium-term" response to the conflict must be to "get Russian coal and gas out of here".
In the same vein, environmental researcher and former Green councillor Sadhbh O'Neill said that Russia's invasion of Ukraine represents "a fossil-fuel war", and that if elected, her first move would be to introduce a carbon levy – which she argued has precedence in the post-2008 banking levies. "I'm an experienced campaigner, and I know how to forge coalitions in support of legislative reform, because I've already done it, with Stop Climate Chaos, to get the 2021 climate law passed."
Patricia McKenna, meanwhile, sought to distance herself from her erstwhile membership of the Green Party. She hammered home her lack of political affiliations, and made no secret of her issues with the Seanad as it currently stands. Seats are either given to graduates of "elite" universities or are "horse-traded underneath the table", she said. While most candidates have acknowledged the problems with the university seats, McKenna has gone further to explicitly make Seanad reform a priority, something that could quietly pick up votes.
While Gisèle Scanlon did not mention climate change directly, she voiced what is often an opposing point in discussions about carbon emissions: "Recovery needs to include the whole country."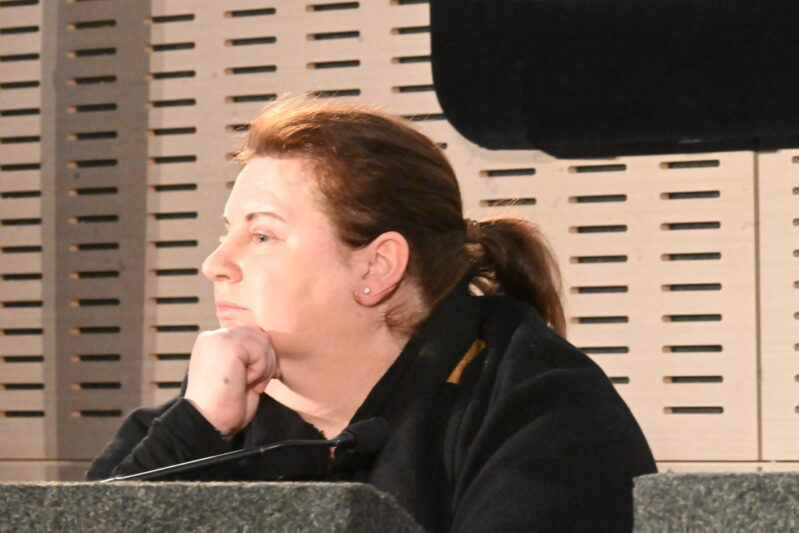 Repeating her oft-cited origins as a farmer's daughter, Scanlon told voters: "I have passion, I have fight, I have vigour" – backing this up with her own calculation that she has given some 20,000 hours to the Graduate Students' Union. This is in part, she said, a result of her 18-hour work days. "I want to listen to every citizen … We need to consider everybody in legislation."
PhD student Ursula Quill mentioned climate change as one of her priorities, putting it under the umbrella of her pledge to "challenges that face young people in this country". Housing, unsurprisingly, also comes under this heading, as did women's rights. Quill lamented that "we could say that this really is no country for young women", pointing to problems with affordable childcare and gender-based violence.
Abbas Ali O'Shea also said he would prioritise housing: "It's such a fundamental issue and has such a wide impact across so many sectors." The candidate also reiterated his position as a representative of minorities in Ireland, as well as saying he would work towards gender equality, particularly in academia.
Psychotherapist Paula Roseingrave, who contested the 2020 general election for the Greens, took many of her points from her training and work experience. She pointed out that many Ukrainian refugees will need access to counsellors after their recent ordeal.
Roseingrave pitched her "unique experience and skills" in trauma counselling and political psychology, finishing on an earnest note. "This is what I do. This is who I am."
Social worker Eoin Barry struck a similar tone – he detailed his knowledge of the shortcomings of mental health treatment in Ireland, with a particularly searing criticism of Child and Adolescent Mental Health Services (CAMHS). Anyone who was shocked by a recent scandal concerning CAMHS in south Kerry "didn't work in CAHMS", Barry said. "People who worked in CAMHS weren't surprised at all."
Barrister Ade Oluborode implored voters to choose diversity. She said her motto was to "hold no one back while leaving no one behind", pointing to discrepancies between the proportion of people in Ireland born abroad, and the number of non-Irish senators. "As someone who was once a newcomer myself … I am prepared to help shape the policy to help these people."
Though brief, Oluborode's criticism of the Seanad was rivalled perhaps only by McKenna – she said her election to the upper house would signify the end of it being an "old boys' club".
Diversity is also a touchstone of councillor Catherine Stocker's campaign. She argued this evening that "a higher-education system which reflects a diverse society is vital if we are to provide quality education, quality research and a real positive impact on society". On higher education, she was the only candidate to explicitly mention the CAO as a barrier to access.
As the last to speak, Stocker suffered from having many of her points presumably covered before her turn, but she was emphatic when returning to climate change. "There is no climate justice without social justice. This is the fight of our lives for our lives. And it is vital that we ensure a just transition."
Like Barry and Roseingrave, Maureen Gaffney sold her experience in psychology and therapy. Her approach to monumental challenges such as climate change were reminiscent of Maslow's hierarchy of needs: she said change "starts with the person", adding that it is unreasonable to expect people without the bare necessities to turn attention to climate action and world peace.
Aubrey McCarthy also worked his points around respect and humility for those left behind by society. "I have fought for people because of my own dysfunctional background – that has propelled me to fight for the rights of the homeless, for women that have suffered trauma and abuse, children of addicts." He namechecked the Departments of Health and Housing as collaborators, and proudly recounted an endorsement of his work by President Michael D Higgins. Indeed, he aligned himself with Higgins's pursuit of equality and justice as a Labour TD. "Michael D said many years ago on the Dáil floor that there should be a floor below which nobody should be allowed to fall."
If McCarthy's tone was somewhat personal, Tom Clonan laid out intimately his reasons for prioritising housing. He emotionally detailed his worries for his disabled son: "Where will he live? How will he live when I die?"
Tackling gender-based violence is another one of Clonan's most vocalised priorities: he recounted his exposure of sexual harassment and assault of his "sisters in arms" in the armed forces. As a third-time candidate who is currently a heavy presence in the media due to his knowledge of security and armed conflict, Clonan is shaping up to be a frontrunner in this crowded race.
Another serious contender by virtue of having run before, Hugo MacNeill stuck to his three pillars of promoting the work of the Trinity Centre for People with Intellectual Disabilities, improving north-south relations and strengthening the economy. Listing his track record, he said that "if I had the benefit of the Seanad, I could do so much more". However, he more than most played up his Trinity links, pledging to promote the interests of the College and meaningfully serve graduates. "Trinity is in my blood", he concluded.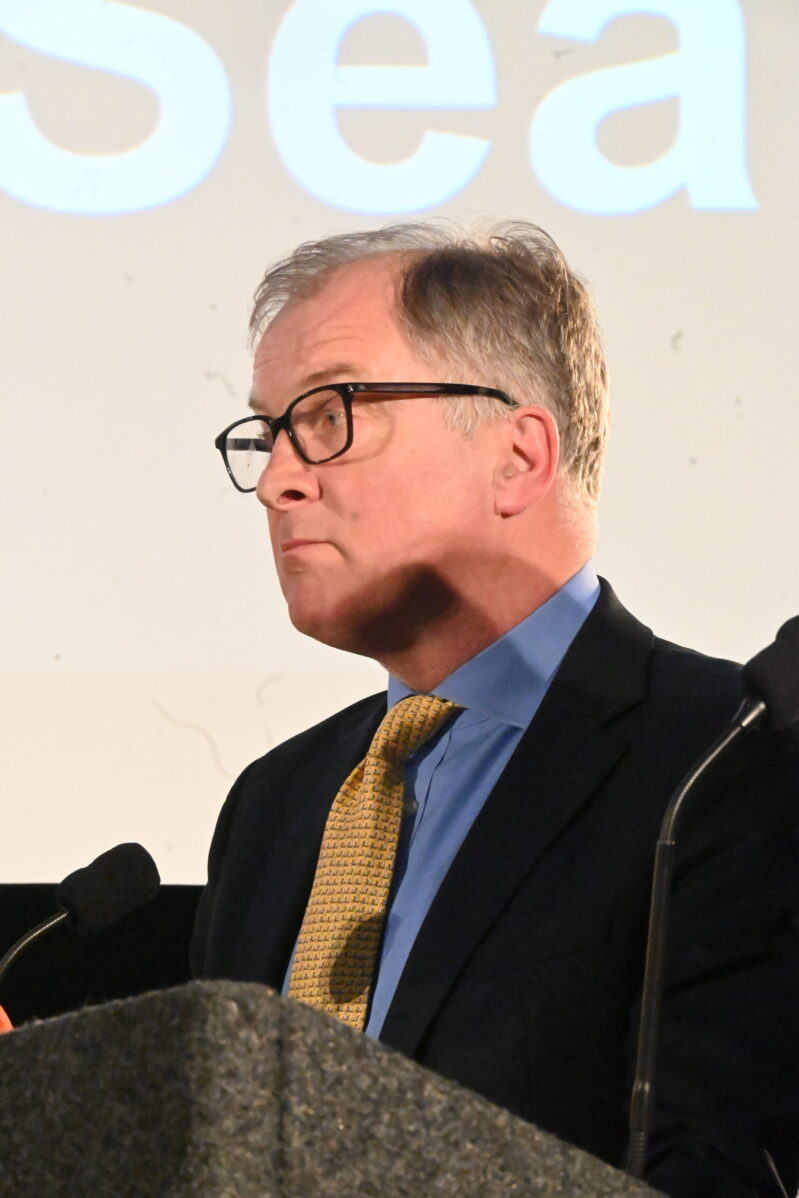 Trinity PhD candidate Ryan Alberto Ó Giobúin was arguably the most critical of Trinity itself, but even then he attacked the system rather than the institution. Reeling off statistics and outlining the ability of the Seanad to produce informed policy, Ó Giobúin looked set to pitch himself to voters as an expert in his field – but he conceded that "there's a disconnect between the academic world and the political world".
Unsurprisingly for a satirical candidate, PhD student Michael McDermott had little to say in the way of domestic policies, but he did prompt a few laughs through his deadpan declaration that Tayto Park was on track to be renamed "NATO Park" – semi-seriously suggesting that Ireland's neutrality should be preserved. The candidate, a well-known Twitter personality in Trinity spheres, admitted "you probably shouldn't vote for me", but, in arguably the most original pitch of the night, he told voters he was a viable alternative "to spoiling your ballot".
Candidates were also questioned on higher education and the crisis in Ukraine. Registered graduates have been mailed their ballots, which must be returned by March 30th.
---
Ailbhe Noonan, Jody Druce and Mairead Maguire also contributed reporting to this piece.