Politics, plants, and parties are the name of the game this week in Trinity. Sharpen your knowledge of current affairs on Monday, and dance away the induced existential angst at any of the week's nights out.
Monday
To start the week, former BBC Washington correspondent Jon Soppel will speak to the Trinity College Law Society about his experience as a reporter during the Trump presidency. Those with an interest in politics, journalism and current affairs won't want to miss this talk, taking place at 5pm in the Phil Conversation Room in the Graduates Memorial Building (GMB).
If you've been finding current affairs overwhelming, and you can't make sense of the news, DU History will bring you up to speed with a historical perspective on the war in Ukraine. Several of Trinity's experts on eastern European history will convene in the Uí Chadhain Theatre at 6pm for an approachable and in-depth exploration of the topic. Specific questions can be submitted to the lecturers through a Google Form linked on the society's Instagram.
ADVERTISEMENT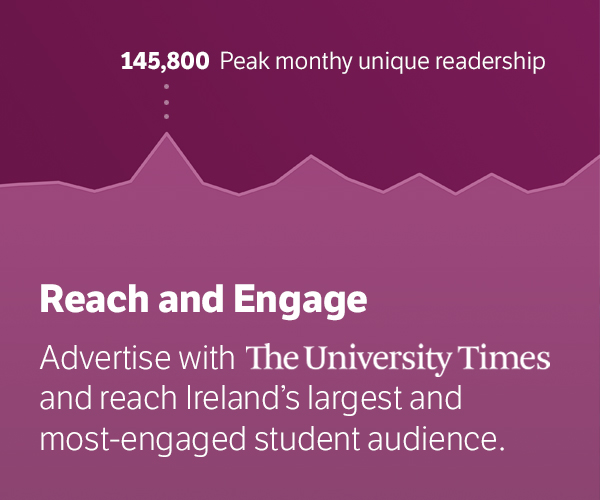 To round out the evening, the University Philosophical Society (the Phil) will host a panel on Traveller identity and culture at 7pm. Laura Angela Collins, the best-selling author of The Tinker Menace: Diary of an Irish Traveller, will be one of several esteemed guests for the discussion on the ethnic minority group.
Also at 7pm, Trinity Ents will throw a party in Workman's to celebrate the announcement of this year's Trinity Ball lineup. Tickets are just €2 and all process are going towards UNICEF's Ukraine appeal, so even if you're planning on turning your nose up at the acts, go along for a good cause.
Tuesday
The lone cactus on my windowsill is happy to hear that Botanical and Environmental societies are hosting a Plant Market in the Arts Block kiosks at 2pm. Prolific collectors and aspiring plant parents alike can rest assured that the profits from their purchases will go to the good cause of SEED Madagascar, a charity working towards sustainable environment, education, and development goals across southeast Madagascar.
Trinity Afro Caribbean Society presents "Letters to the Motherland", the annual event where controversial but increasingly relevant topics pertaining to Afro-Caribbean culture will be discussed. Such topics might include the portrayal of traditionally white characters by black actors, or the use of racial slurs by non-Black people in songs. A hand-picked panel will bring this interesting, thought-provoking insight to the Synge Theatre at 6pm.
TCD Jazz Society, Trinity Music Society, Trinity Orchestra and DU Alternative Music Society are celebrating Women's Week with the concert collaboration of the century. Prospective performers can sign up through a Google Form on the societies' Instagram pages, and aspiring audience members should head to the Ed Burke Theatre at 6.30pm.
Wednesday
Dig out your yellow plaid ensemble and head to the Players Theatre at 8pm for "Clueless Reimagined", a DU Players and Trinity Fashion Society production. Even though it does not say RSVP on the Statue of Liberty, prospective attendees must purchase a ticket. The evening will conclude with an after party in Farrier and Draper at 10.15pm.
Thursday
DU Alternative Music Society is meeting at 6.45pm to watch The Room, held in high esteem as the worst film of all time. Worth watching if only to ensure that no future film will ever disappoint you, because the bar has been set so low.
The Phil's orators will this week debate the motion "This House Would Just Print More Money". Hopefully they will answer that question more efficiently than any BESS boy ever could.
Those still walking around with green glitter on their faces (and nursing the Paddy's Day hangover) will be delighted to hear about the biggest céilí of the year, hosted by DU Dance Society in Harcourt Street's Conradh na Gaeilge at 8pm.
Friday
DU Computer Science Society and the Japanese Society will host what will perhaps serve as the most high-stakes competition of the year – a Super Smash Bros tournament. Dust off your long-abandoned Wii remote and get practising for the event, which will take place at 3pm in the GMB Hist Rec Room.
The DU Metaphysical Society ends its run of Italian classic films with Federico Fellini's Nights of Cabiria. A step above Disney's Luca in subject matter, the 1957 drama about an Italian prostitute will be streamed at 6pm. The location has yet to be confirmed.