Last night's bye-election hustings were tame with little friction between candidates. Speakers were given the questions in advance, meaning that answers sounded more like speeches than on-the-spot musings, and candidates were comfortably standing at the podium rather than quivering in the hot seat. Held in the Dargan theatre in Trinity Business School, there was no better place to discuss fees, funding and fairness in third-level education.
With the 16 candidates divided into two panels, the first group was quizzed on the cost of higher education and, if elected, whether they would prioritise a reduction in fees or an increase in government funding. PhD researcher Sadhbh O'Neill said she didn't accept the question, favouring more radical change over settling for just one action. "We need to double the state's investment in higher education, lower fees ideally to zero and increase the susi grant", she said.
Other candidates were largely in agreement. Ursula Quill, also a PhD student, said she knows all too well the cost of education. "Higher education is a public good, and publicly-funded higher education benefits wider society and our economy", she said. On spending, Quill believes the government should view third-level education as an investment rather than a luxury.
ADVERTISEMENT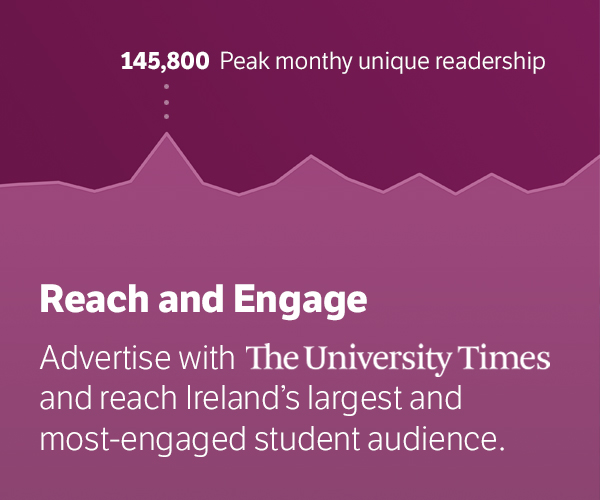 Hazel Chu was of a similar persuasion."It's not an 'either or' that we're looking at", she said. "Why can't we have both?"
Steering into PhD workers' rights – a topic which Chu has been vocal about recently – she said that "there is no reason why postdoc and PhD students cannot be provided a living wage and workers' rights".
Eoin Barry was also sympathetic to PhD candidates. "Most of them are working far beyond the hours that, if they were recognised as workers, they'd legally be allowed to do."
Housing also featured heavily in the discussion, with most candidates linking it to access to education. Barry highlighted the other costs to education before fees. "There's also a cost of living crisis going on, which is rapidly increasing because of the war in Ukraine", he said. "So students are now under huge pressure to get a house and then to live and then study."
Increased government funding is the way forward, according to Paula Roseingrave, who wants to ease the reliance on foreign direct investment. She said her experience as an academic means she's well placed to understand the student and staff perspective.
Abbas Ali O'Shea didn't beat around the bush when it came to funding. "Ideally, education should be free", he said. "Increasing government spending would go towards grants and supporting housing for students. There should also be an investment in science and technology to attract undergrads into these areas."
Ireland is the lowest spender on third-level education in Europe – something Tom Clonan says needs to change. He believes, post-pandemic, that the third level sector should not only be the engine of our economic recovery, but our "ethical recovery".
Self-proclaimed satirical candidate Michael McDermott made many wry observations tonight, but was serious when the topic required. On fee reduction versus funding, McDermott said: "I think we should strive to do both at the same time." Like Quill, he considers education to be "an investment in our future".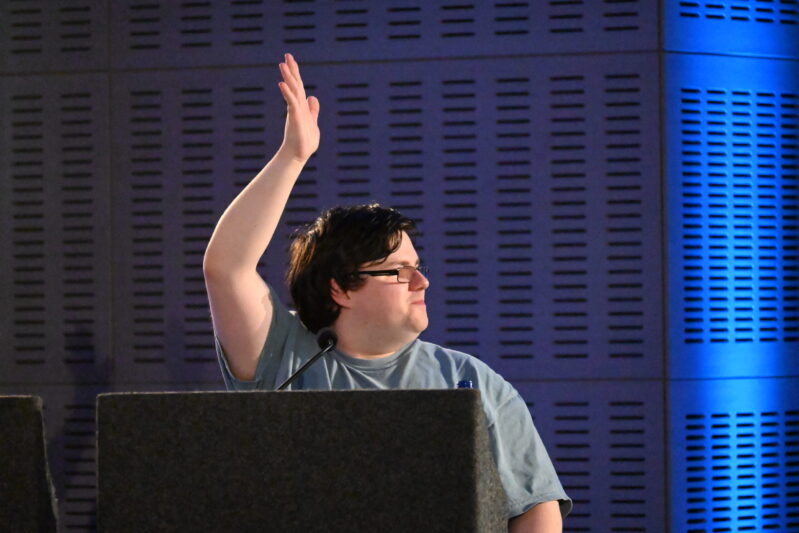 Equality features heavily in almost all the candidates' manifestos. When the second group were challenged on their priorities if elected, education made another appearance.
It was a comfortable line of questioning for Ryan Ó Giobúin, a PhD candidate who has spent five years researching the negative repercussions of gaps and inequalities in education. "We have a situation where even when you adjust for ability, these gaps are predicted by your socioeconomic background", he said. The pandemic and school closures affected students' education at every level, he added. Ó Giobúin said the amount the government has spent to make up for those pitfalls – €92 per student – is not enough.
Aubrey McCarthy said he believes access to education is a solution to the poverty cycle, citing an experience from a man who was once homeless. "I was volunteering in a homeless hostel and I was able to get him housing", McCarthy explained. "People like him can have their lives changed by accessing higher education."
Barrister Ade Oluborode appeared particularly passionate about equality. "People from low socio-economic backgrounds are grossly underrepresented when it comes to university attendance", she said, but added that "not all university qualifications are equal. … Irish universities need to boost the employability of its graduates as well as the reputation of its employers".
Zeroing in on access to education for people with disabilities, Gisèle Scanlon highlighted that the Higher Education Authority Bill "has nothing at top level with regard to disability". "I believe that inequality is about voice, I would like to see representation from every section of the equality spectrum represented at the top level", she said.
For Maureen Gaffney, inequity hits close to home. "I was the daughter of a bus driver and a mother who had to leave school in her early teens to care for her own ailing mother, so equality for me has a personal resonance." She said there has historically been a lack of awareness about college in schools and families without the tradition of progression to third level. "I know as well that equality is far from just an economic phenomenon."
Similarly, Hugo MacNeill stated: "Education is the great equaliser." For the past few years, MacNeill has worked with the Trinity Centre for People with Intellectual Disabilities, trying to dispel the myth that these people can't go to university. "Our mission would be to take this model of trinity and take it around the country and share it with other institutions to change the lives of other students."
Catherine Stocker shared a jarring statistic: "The electoral register for this election tells a story of its own. There are nine times the number of registrars from Foxrock as from Ballyfermot." She said that "the culture of higher education needs to shift to welcome students from disadvantaged backgrounds rather than changing their identities to fit the culture of the university". She also stated her belief that PhD students deserve a living wage.
Echoing Barry's sentiments from earlier, Patricia McKenna said that access to accommodation "remains one of the biggest hurdles for people from rural and disadvantaged areas". Her anger about student housing being rented to tourists was palpable: "The government have allowed the developers to build development with tax breaks and now they have turned those student accommodations into accommodation for tourists."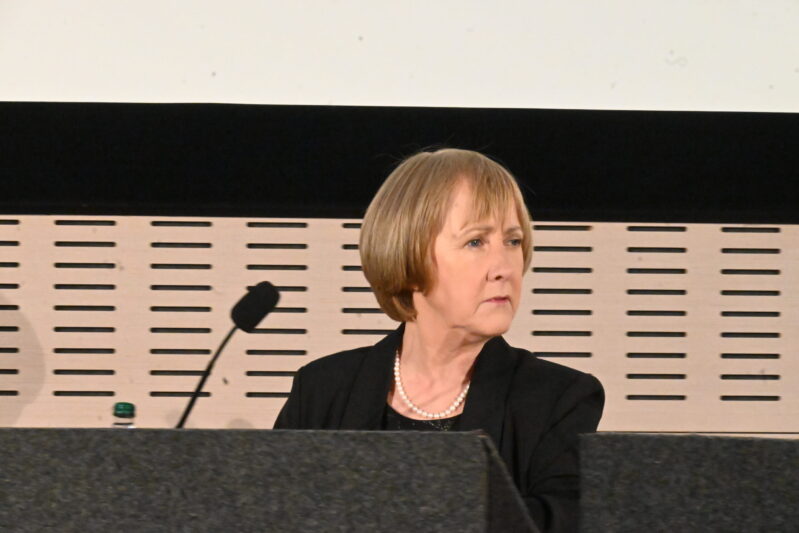 This was the only hustings of the Seanad bye election and time will tell whether candidates will fully set themselves apart. Candidates were also quizzed on the national policies they will prioritise, as well has how Ireland should respond to the crisis in Ukraine.
Registered graduates have been mailed their ballots, which must be returned by March 30th.
---
Ailbhe Noonan, Jody Druce and Emer Moreau also contributed reporting to this piece.