Trinity's Vincent de Paul Society (VDP) has been named best overall society tonight in the Central Societies Committee (CSC) Society Awards.
Nominated for three awards including best fresher, best large society, and best individual, VDP successfully claimed two awards in addition to best overall society.
The ceremony took place in Clontarf Castle, being hosted in-person after an all-virtual awards ceremony in 2021.
ADVERTISEMENT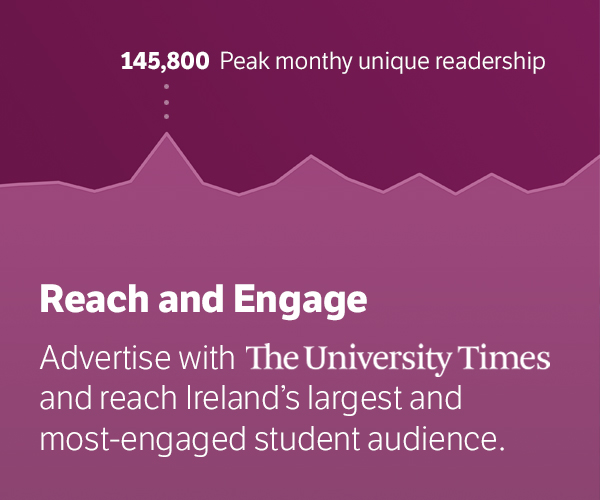 There were two individual awards up for grabs. Best individual went to the current auditor of Lawsoc, Anne Spillane, while best fresher was awarded to Ema Guryčová for her work in the Vincent de Paul Society. The Vincent de Paul Society was also named best large society.
After a difficult two years with pandemic restrictions affecting in-person shows, Trinity Musical Theatre (TMT) took home the award for best event for their recent production of Guys and Dolls.
DU History was heralded with two awards for best medium society and best poster, which was won by Meghan Flood for her design work on the DU History Apollo Ball poster. The award for best publication went to LawSoc's Academic Advice.
Two new awards were added to the categories tonight, one being the Best Go-Green Award and the other being the Disability Inclusion Award, judged in collaboration with Ability Co-op and the Trinity Disability Service. The former was awarded to the Environmental Society for their "Go Plant-Based Initiative", while the latter was awarded to an Cumann Gaelach. The Environmental Society was also awarded best small society.
Despite many societies shifting their focus back to in-person events following the lifting of restrictions, there were some that maintained a very engaged online presence. With stiff competition from six other societies, Trinity Knitting Society won the day for best online presence.
The award for best multi-day event went to the Trinity Arts Festival after their impressive seven day festival in February. The society was up against last year's best overall society winners DU Players for this award. The prestigious judges choice award went to the International Society.
The award for best collaborative event went to "Queer People in STEM Bingo", which featured a collaboration between QSoc, Physics, Maths, General Science, Space and Zoological societies.
The Societies' Choice Award was given to Trinity FM.