As the days get brighter and the academic year draws to a close, Trinity's societies are giving you the chance to go out in style with a host of parties to choose from.
Monday
At 6pm in Dawson, attendees of TCD Genetics Society's AGM can run for a committee position – and if that's not exciting enough in itself, there'll be free pizza.
At the same time, DU Amnesty will host its own AGM.
ADVERTISEMENT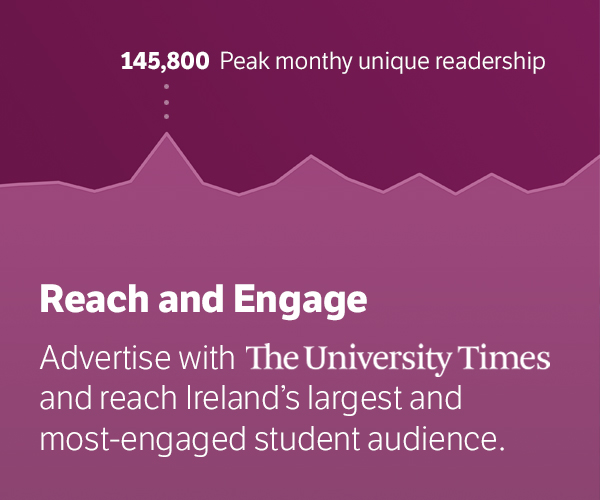 Tuesday
Get ahead of next year's trends at Trinity Fashion Society's annual fashion show, "The Divine and the Sublime: A Modern Day Renaissance". At Farrier and Draper, models will showcase carefully styled clothing from A Store Is Born Vintage on Clarendon St.
For a free opportunity to revitalise yourself and reconnect with nature in the midst of essay pressure, Trinity Botanical Society will head to Trinity's very own botanic gardens in Dartry, meeting at the Campanile at 1.30pm.
In the Global Room at 5.30pm, TCD Japanese Society will host a karaoke party. I speak from experience when I say that karaoke will either make or break your relationship with your classmates, repulsing them forever or cementing your friendships for life.
Trinity College Law Society's (LawSoc) maidens final will take place at 7pm in the Graduates Memorial Building (the GMB). As we reel from "the slap" and debate the ethics of Paris Hilton's latest career resurgence, entrants will debate the topical motion, "This House Would Have Harsher Sentences From Celebrity Criminals".
Wednesday
"We must reform society before we reform ourselves". So said playwright and philosopher George Bernard Shaw, presumably in reference to the DU Metaphysical Society's AGM, taking place in House 6 at 7pm. The entire committee is up for election, and an application form is available on the society's Instagram.
At 7.30pm in The Well, members of LawSoc will compete in a charity boxing competition to raise funds for the Dublin Rape Crisis Centre. Tickets are €10 and are on sale now through a link on the society's Instagram.
Thursday
An Cumann Gaelach, Trinity Trad Society, and Trinity Ents are teaming up for a final celebration in "Eat, Sleep, Rave, Arís". Free pizza, refreshments and trad ceol are on offer for everyone who heads to Seomra na Gaeilge at 7pm, followed by an after party in the Pav.
It's time again to pretend you're into techno to impress your arts block friends, because DU DJ Society is hosting its last party of the year in Bow Lane. The ticket link and more information can be found on the society's Instagram.
Friday
The DU Classical Society is going out with a bang, hosting its last event of the term in the Olympus Ball. The intimate affair will take place in Farrier and Draper, and tickets can be purchased for €15 on Eventbrite.