The Union of Students in Ireland (USI) has recorded a budget surplus of €57,039 for the year ended June 2021.
The USI's financial statement for this year shows less of a surplus for the 2020/21 academic year than 2019/2020.
The union this year wrote off €73,349 in bad debts, according to the document.
ADVERTISEMENT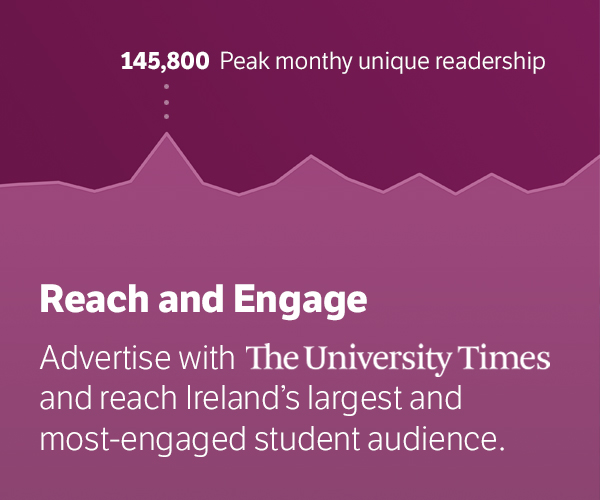 The document, presented to those attending USI Congress this week, states that the union had a surplus of €57,039 at the end of the last academic year in June 2021. For the 2019/2020 academic year the USI's surplus came to €85,012.
The national union's total income amounted to €1,036,766.
College was largely a virtual experience for the 2020/21 academic year. There was a decrease in training and conference income – €560 versus €65,343 the previous year. The main source of income came from affiliation fees which amounted to €769,768, down from €801,178 the previous year. This was made up through increases in sponsorship.
The number of permanent USI staff increased by four during the year in question, with an extra member of full-time support staff and three new full-time project staff. The staff team comprises 11 national officers, three support staff and three full-time project staff.
The statement shows a dramatic decrease in campaign expenses at €9,765 in comparison to €48,704 the year before. Committee expenses also decreased at €8,481 in contrast to €39,741 the year before.
Bad debt write-off amounted to €73,349 where it was €9,970 the year before. According to the financial statement: "It is now necessary to write-off from the balance sheet some historically projected incomes. We are satisfied that objective and reasonable criteria have been applied to decisions regarding doubtful debts, and further satisfied that these provisions are a simple reflection of reality and do not represent a significant risk to the organisation." The financial statement was co-signed by the current president Clare Austick and 2020/2021 president Lorna Fitzpatrick.
The USI President and Governance Committee were mandated to oversee the financial statement with accounting firm Williams and Co for the 2020/21 academic year. Previously this was the responsibility of a finance committee and trustees. One member from both groups was kept on the Governance Committee to assure continuity.
€70,000 was set aside as "strategic cash flow provision". "The organisation continues to set aside a reserve each year, and the Committee is satisfied that this continues to develop some security for the organisation in the future."
In the previous academic year, €48,000 was put in reserve.
Students who are members of USI pay €5 per year in membership fees.
In February, University College Dublin Students' Union (UCDSU), which is not a member of USI, opened the door to rejoining the national union.