Garryowen FC are a respectable outfit. Three-time winners of the All-Ireland League (AIL), the team also won its third AIL Cup in 2019. Last season the team finished seventh, just two places below Trinity in the table. This was history unheeded by Trinity as the team liquidated the Limerick side 14-50 in its season opener. "They didn't have a proper hooker", concedes Dublin University Football Club (DUFC) head coach Tony Smeeth. That certainly may account for some of the margin of victory. But it was only 12-9 at halftime. For a scoreline of that scale to materialise, Smeeth is perhaps sparing in his praise of his own side's performance.
UCD are a similarly respectable outfit. Counting Brian O'Driscoll, Gary Ringrose and Rob Kearny among its alumni, the team was also the first Irish university side to play in the AIL. Last season they finished eighth in the AIL, three places below Trinity. These, too, were credentials disregarded by Trinity in its dominant 38-24 win on Saturday – a win which meant that the team remained unbeaten by UCD for over two years.
In this latter clash, DUFC was certainly helped by the home crowd at College Park. In a previous conversation with Smeeth following Trinity's 31-0 home win over UCD last season, I remember him saying, "I'll send you the link and you'll probably end up turning the volume down". This warning of his is a display of compassion that seems incongruous with the director of DUFC's brutal bisection of its first two opponents this season.
ADVERTISEMENT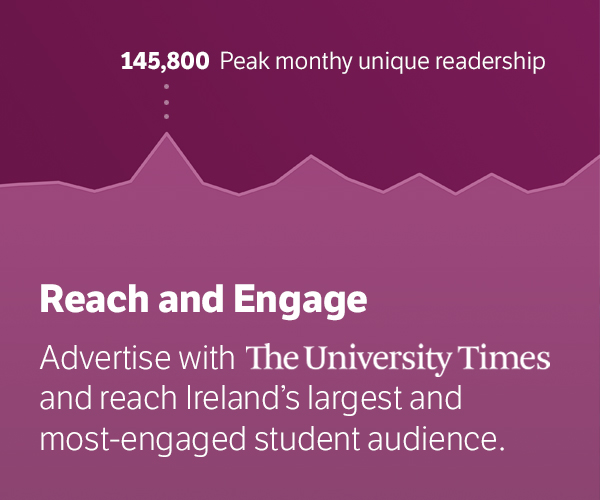 Smeeth was more forthcoming with praise when asked for the most pleasing thing about the UCD win. "Probably our defence. We never allowed one clear line break. [Also] our physicality, I thought we dominated the collisions." His applause is not impenetrable, however. "I think our discipline needs to improve as we gave them easy access into our twenty-two with penalty kicks … a lot of it is over enthusiasm", he adds.
To those abreast of Trinity's results towards the end of last season, these impressive victories will be seen as a continuation of form. Yet those same followers will be hoping that this continuation will mark a departure from the pain of that same season.
"We finished last season in fifth place, despite getting maximum of twenty-five points from five games to finish the season … we missed the playoffs by one point", says Smeeth. It was a season not without silver linings, however. "We won the All-Ireland under-20s for the third year in a row", he smiles.
DUFC's squad this year certainly fosters the potential to go one step further – even with the loss of key figures from last season. "We have lost our captain from last year, Michael O'Kennedy … [DUFC and Leinster lock] Jack Dunne has gone to [Aviva Premiership side] Exeter this year … Giuseppe Coyne, Donnacha Mescal, Jody Booth, Oisin Mangan, Darragh O'Callaghan and Jack Walsh [were] all contributors to the squad who have graduated from College."
However, whilst DUFC as a university side may lose plenty of players each year to graduation, the influx of talent remains equally high. "We seem to have a good freshman year", Smeeth notes. "Could have as many as six Irish under-20 players this year ….They're of that quality."
Incoming master's students provide annual reinforcements too, and this year is no different. Chief among them is Jack Manzo, US under-23s captain, who came off the bench against UCD – a substitution which itself is an indication of the depth of talent at Smeeth's disposal.
With a squad of such calibre and two big wins under their belts, prospects for the season are by no means dim. However, Smeeth has been in the game too long to harbour hubris. The men's AIL is notoriously tight and tough. Trinity has never won the division since its promotion in 2016. The team has made the playoffs – reaching the semi-finals – once in that time. In 2020, the team was top of the league with six wins from six until COVID-19 curtailed the calendar.
Smeeth has previously stressed how "the first ambition every year, and it sounds negative, is to avoid relegation. We want to stay in the top ten clubs in the country". This is no mean feat. As a team comprised mainly of students, many of whom have other commitments, it is rarely easy to maintain consistency in the starting XV. And that is in a sport where injuries already often rupture any hope of stability.
Another factor further steepening the scale of Trinity's challenge over the past 18 months has been the leakage of professional players into the league. Provincial clubs Leinster, Munster, Ulster and Connacht have been keen for their fringe players to get more game time after missing so much due to COVID-19. As a result, on one Saturday last season 28 professionals were released by their provincial parent clubs to play in the AIL league.
"All the academy guys are in it … there are around 90 academy players in the league … and you're playing against ex-professionals [and] future professionals", says Smeeth. Given how competitive the league is, it is perhaps unsurprising, therefore, that the coach is taking each game as it comes.
With that in mind, all eyes are now trained on Saturday's opponents: Lansdowne RFC.
"That will be a real statement game", acknowledges Smeeth. "They will be stronger in the scrum than anyone we've faced so far". That is not to say he is unaware of some of the other threats in the division. Clontarf in particular – last season's AIL champions – have not escaped Smeeth's omniscient gaze either.
"They have two ex-Trinity captains on their team", points out Smeeth. The team's scrum-half, Angus Lloyd, is another ex-Trinity player who Smeeth is both familiar and wary of. "He makes them tick, but the problem is he also knows what makes us tick", he chuckles. "He'll have his head up at a scrum when he's played us before and he's been able to read the field and know what we're about to do."
Trinity does not face Clontarf until November 5th. The team also has to wait until after Christmas before it encounters Terenure College – one of last season's AIL finalists – which is currently the only team ahead of Trinity (on points difference, having conceded fewer) in the league table.
DUFC must first clear a path through Lansdowne and Ballynahinch before it fronts up against Clontarf. But if the first two games are any indication of Trinity's trajectory, a path will be forged – and points likely pillaged.