Dublin University Football Club (DUFC) Women opened their league campaign with a tough loss to Railway Union RFC at Sandymount.
The newly promoted DUFC Women side faced the winners of last season's Leinster League Division 1 title. Railway Union exhibited the entirety of their league-leading legacy in a relentless performance, scoring three tries in the first half and seven in the second.
At times, the away side were their own worst enemy. A turnover deep inside the Trinity twenty-two – which resulted in Railway's first try – arose from Trinity trying to play out from too precarious a position. Indeed, the sodden grass and indefatigable drizzle combined to create conditions ill-suited to Trinity's usually free-flowing style of play. Railway Union ruthlessly ransacked this encumbrance through very physical forward play. At least four of their starting XV were well above six foot two, and this anatomical dominance translated into superiority at the scrum.
ADVERTISEMENT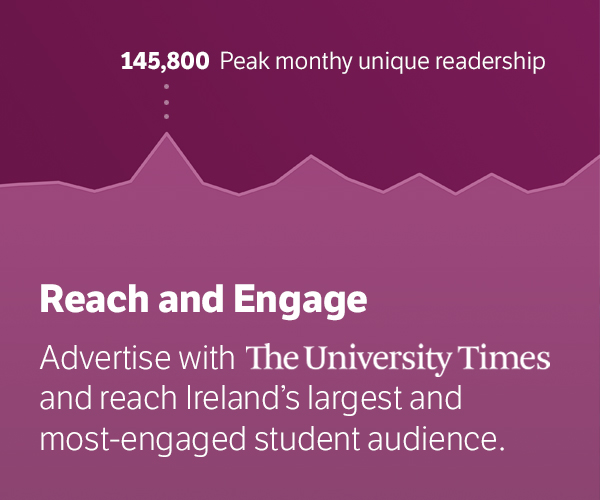 Trinity struggled to win anything upfront – even off their own put-in – as the Sandymount side secured penalty after penalty in successive set pieces. And with knocks abounding as both sides succumbed to the prevailing wet, it wasn't long before Railway began turning these plays into points.
Between their next two scores, however, there was a moment of real concern. In a quintessential moment of ferocity, Trinity fly-half Eleanor Furlong was flung to the turf. With her arms still wrapped around the ball she was unable to break her fall and her head met the ground with a nauseating thud. Whilst the ball came loose, Furlong remained motionless as players from both sides beckoned urgently for medical assistance. Trinity's hitherto brightest spark eventually managed to walk off – albeit guided by two of the coaching staff – and was later diagnosed with a concussion. 
Though doubtless relieved to see their fulcrum leave the field conscious, her teammates would also have been well aware of the effect that her absence would likely have on their ability to register a score. Nor would they have been mistaken in any such ominous assumption. Without their playmaker, Trinity continued to be pegged back deep in their own half. And it wasn't long before the home side's territorial advantage was reflected in the scoreline. 
The inside centre, destructive throughout, tunnelled over the line for Railway and they went into the half-time break undeniably on top.
DUFC Women displayed determination throughout the second half. But against the best side in this division, heart wins you admiration alone. A rare foray into the opposition half by Trinity saw them win a scrum. However, by this point in proceedings, set pieces were more curses than blessings.  From the ensuing – and to some bystanders, inevitable – penalty, Sandymount's pack stormed up the other end and duly crossed over for their team's fourth try of the day.
The efforts of tough-tackling Trinity fullback Lauren Devitt were not enough to stop an eventual fifth Railway Union try five minutes later; and with 25 minutes still to play, Trinity still had their work cut out if they were to have any hope of stopping this runaway Railway train. Some hard carrying from Trinity flanker Ronnie Russell showcased Trinity's good intentions but the home side persistently suffocated each Trinity offensive, often forcing turnovers in the process. Any such carries by the dogged DUFC Women were largely confined to their own half. And in response, Railway Union hunted down each phase with a fanatical tirelessness and suffocating physicality which Trinity will unlikely encounter from many other – if any other – sides this season. 
The Sandymount outfit's backline were outstanding. Their quality, in conjunction with increasingly battered Trinity limbs, resulted in five more tries over the remaining 20 minutes. The pick of the bunch was a brilliant solo effort typical of these final few tries. After receiving the ball on the ten-metre line, the Railway inside centre steam-rolled six Trinity players before diving under the posts for her second of the match.
When the full-time whistle blew, the smiles and somewhat shell-shocked shaking of Trinity heads suggested that these women knew they had been on the receiving end of something special. 
Viewed in the context of the impressive performance against Oxford two weeks ago – not to mention Railway Union's nationally renowned rugby credentials – there seemed a general acknowledgement amongst the huddle that this was not a season-defining result. Even so, the buzz from the aftermath of their successful promotion push had been somewhat subdued. So too the momentum that had been building after their Oxford conquest. 
DUFC Women certainly have the character to hold their own in this division. Time will tell whether they possess the quality.