When I was six my father encouraged me to start golf lessons. He told me it was one of those sports that someone could play until they were 100 years old, that one day all my friends would start playing every weekend and that it would be best if I was better than them when that day came. It never did. Instead, I transferred out of my old private school and away from my classmates (or rather, future golf pros) and began making friends at my new public school. I quickly learned that almost no one except me had even touched a golf club, let alone played the sport.
Golf has a long history of being a sport for the one per cent. Urban legend even claims that the name was chosen for the sport as an acronym for "gentlemen only, ladies forbidden". However, golf's legitimate roots can be traced back to the Netherlands and the British Isles. Indeed, in the Netherlands by the 16th century golf was considered a highly sophisticated game and was widely played by the well-endowed. There are scattered records of a hockey-like game similar to golf existing in Scotland before this period, though most historians agree that golf itself only came to Scotland in the 16th century. It is speculated that Flemish merchants brought the game there while employed at the Scottish court, and this is also the first instance of golf's association with the elite – in this case, the Scottish royal court.
While the modern version of the game is a far cry from that of the 16th century, echoes from that once highly discriminatory game have found their way to the present. In the United States in particular, where golf was not permanently established as a reputable sport until the late 17th century, golf was seen as a delicate sport meant to be played by the upper classes as a form of entertainment.
ADVERTISEMENT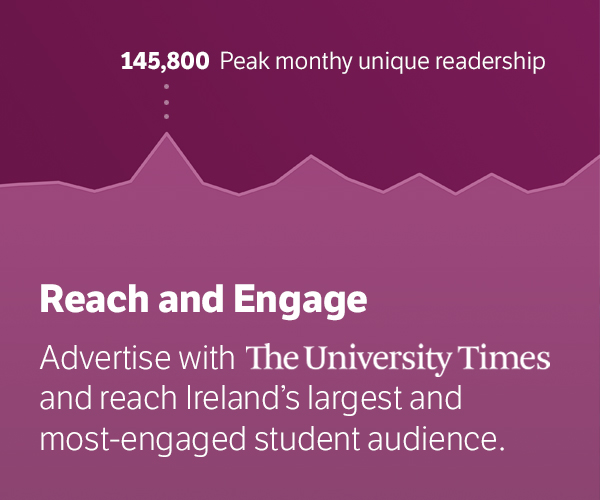 Growing up in Charleston, South Carolina, considered one of the most "golf-mad cities in America" by Golf Magazine, I know from my own experience that it tends to project its inaccessibility for all to see: strictly-formal dress codes on courses, golf clubs starting at 400 dollars each and club initiation fees that can cost up to $50,000 . The Country Club of Charleston, the local club in my town, costs $2000 each month to be a member. I can remember more than one time when I walked into that same country club, with my shirt untucked or with no belt on, or donning jeans instead of slacks, and was immediately instructed by the staff to change my clothes.
Brooks Koepka, considered one of the best golfers in the world, recently spoke in an interview with GQ about similar grievances he has with the game, saying that "golf has always had this persona of the triple-pleated khaki pants, the button-up shirt, very country club atmosphere when it doesn't always have to be that way. That's part of the problem". Paige Spiranac called the sport "a big boys club", saying that "they call it a gentleman's game but those guys don't act like gentlemen a lot of the time. There's just so much hypocrisy in golf, and it's so frustrating for me. It's this big boys club where if someone does something they'll cover that up … but I wear a tank top, and I'm the s–t, and I'm the w—e, and I'm the one that's ruining the game". Spiranac went on to describe an incident in which she tried to donate dozens of golf clubs to a charity that helped children learn the game but was turned away due to her reputation within the sport.

Despite similar dress codes, the Irish golf scene has a tangible difference in its culture. The barbed wire that surrounds the sport in the United States disappears in Ireland. Take, for example, the two best-rated courses in the US and Ireland according to Golfbreaks, the PGA Tour magazine. The best in Ireland is considered to be Carne Golf Links in Sligo, which has a €60 green fee and is open to the public all year. In the US, however, the best is considered to be the Ocean Course at Kiawah Island Golf Club, which has a $450 green fee per player per round. Kiawah Island just happens to be a place I know well, considering it is only a twenty-minute drive from my house. As such, I'm also familiar with the fact that access to this golf course is impossible unless one is either a resident of the island, where the median listing home price is $2.2 million, or willing to stay nearby either in a cottage owned by the club (starting at $255 a night) or the five-star hotel that is partnered with the course and starts between $600 and $950 a night). And, if anyone who pays these insane prices wants to join the club as a member to avoid most of these charges, the waitlist is a year long.
In Ireland, however, the distinction is visible through the way golf is treated. It is treated as a regular sport, no different than basketball or rugby or hockey. The courses are multipurpose, used both as a space to play the sport and as a community space where weddings or garden parties or even other sports can be played. Just like in big sports arenas, where a hockey rink can become a basketball court or a rugby pitch with just a little elbow grease, so too does golf have its space used for different purposes.
When I was little and messing around on the golf course with friends or siblings, I was often scolded and made to rake the bunkers in which I had left my footprints or repair the divots I had made in the perfectly-manicured grass, leaving behind what looked like a zen garden meant for some polo-shirt-wearing god. However, on Irish courses, this is a regular occurrence. Irish course owners have the opportunity to rebrand and make more of a profit by multi-purposing their space, allowing people of all kinds to access the course while keeping the green fees down for the golfers themselves.
I can remember more than one time when I walked into that same country club, with my shirt untucked or with no belt on, or donning jeans instead of slacks, and was immediately instructed by the staff to change my clothes
Take, for example, the Mountain View Golf Course in Kilkenny, which boasts an 18-hole public course with, as the name suggests, a fantastic hilltop view of the countryside. The course not only caters to golfers, but it also has event space capable of accommodating any occasion, multiple wedding venues on-site and it doubles as a farmer's market space during the spring and Christmas time, open for all. It is an incredibly economical way to keep golf accessible and something that American golf courses, which often sit in lonely perfection in the offseason, could learn from.
That being said, it is important to note the disparity in size between the two countries. The United States does cater to the public – almost 75 per cent of all golf courses in the country are for public or municipal use – yet many of these courses are so expensive that they are almost as impossible to access as a private course, like in the Ocean Course's case. In other cases, with golf courses that don't boast quite as much of a reputation and are comfortably priced, there is often so much neglect that playing the game is no longer enjoyable. Due to the massive investment of land and upkeep, with almost no multi-purposing involved, cheap public courses are often more trouble than they are worth for local governments. During the pandemic especially, golf courses were closing in record numbers and were quickly bought up by private commercial and real estate developers, destroying green spaces that could potentially give the public access to golf and multi-purpose spaces. They may even have been places for communities to rally behind to promote a shared pride of place and more sustainable efforts.
It is also important to note that golf is rising in popularity globally. While the appeal of social distancing is owed some credit, it is the novelty of golf that is driving many to pick up a club. Companies like TopGolf and PopStroke are introducing new audiences to a less serious and formal style of play, where one aspect of the game is made the main focus, such as the driving range with TopGolf or the putting green in PopStroke's case.
Tiger Woods and Rory McIlroy, two of the PGA Tour's best golfers, are also starting a brand new technology-based golf league meant to attract younger audiences. The league will involve a three-on-three, arena-style playthrough and shorter, more intense golf rounds meant to keep young people's attention and to dismiss golf's reputation as one of the most boring sports on television. The new league will have a primetime slot starting in 2024.
Golf's evolution from a rich man's pleasure to a common man's sport has been long and complicated, and is still ongoing. The differences between the golf culture in the US and Ireland provide distinct examples of how golf has both expanded towards the present and shrunk towards the past. Take the Royal St. Andrews Golf Club in Scotland as an example: it is possibly the oldest golf club in the world, yet it only admitted its first woman as a member in 2014. Furthermore, only six per cent of all NCAA golf athletes are Black, Latino, or Native American, as reported by a 2019 New York Times article.
The courses are multipurpose, used both as a space to play the sport and as a community space where weddings or garden parties or even other sports can be played
All of this calls into question whether or not golf should simply be written off as a sport reserved for the often white male elite. Golf is, after all, just hitting a ball with a stick as far as you can. In theory it should be far more appealing to a caveman than an old white billionaire wearing gaudy slacks and one of those stupid hats with a pom-pom on top. However, it is this simplicity of the sport that gives it the potential to appeal to all, and it is this aspect's lack of coverage that gives golf its elite status.
Ventures such as TopGolf or Tiger Woods and Rory McIlroy's new golf league are a step in the right direction, yet the real key to dismissing golf's reputation is by adopting an all-inclusive outlook. The joy of tuning in to a round of golf on primetime TV, a person picking up a club and hitting a ball as naturally as they can kick a football and the ability to tread on a golf course regardless of outfit choice or how much you've got in the bank will ultimately be what saves golf culture in the US. However, the US need only take a look at Ireland, which achieved this long ago, to learn what golf could, and should, be.