Freshers' week should be exciting. At Trinity, it certainly is: whether you're moving from Cork or Cape Town, or in my case Copenhagen, everyone is starting another phase of their life.
New independence, freedom and a vibrant academic community are just a few of many shining prospects thrown at you from every angle, and one can't help but be sucked into the mythical beast that is university life.
That is, until you show up to your first orientation session on Monday morning and after an hour of introductions to the library, studying tips and a few more buzzwords you are let go for the day.
ADVERTISEMENT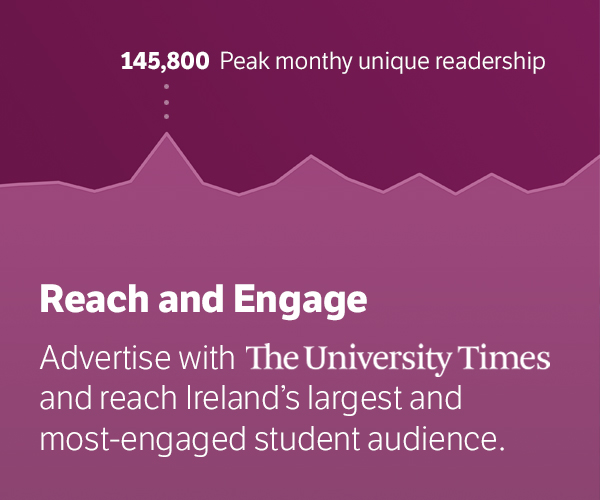 A few weeks have now passed and my fellow freshers and I are all more settled into life as Trinity students – with all the reading, assignments and trips to the Pav that that entails.
But I can't help but think freshers' week was a missed opportunity. Apart from the promotion of club nights that many first years couldn't even get tickets to, I feel that College did fairly little to encourage social connections between new students.
I came to Trinity knowing virtually no one, and most of the friendships I formed that first week were pure chance: a random girl I smiled at in a lecture theatre, or someone I found the nerve to walk up to outside the arts block.
But for the whole week, the only social event I had set up by the university was a singular S2S mentor meet-up. I was lucky enough to have this event on Monday evening, and so met some people from my course, but some didn't have their meet-up until Friday
This is not to say there were no opportunities to socialise for first years, mostly thanks to the rich society life at Trinity. Each stand at the freshers' fair had a seductive air, drawing you into a new hobby you didn't even know you were interested in.
Each society offers a completely novel opportunity to connect with students from a variety of years and courses. As someone who does not particularly enjoy clubbing, I was overjoyed to find a wealth of opportunities to socialise through societies: a pub quiz, movie night, or fun new sport.
But for many, going to one of these events on your own is too big a hurdle. This problem, I believe, would be largely alleviated by having a few sessions of structured socialising in the first few days.
While not a particularly alluring phrase, 'speed-friending' or a few awkward team-building activities really can go a long way. If nothing else, students sigh together at the ridiculousness of it all, a great way to bond.
Ideally, the first day of freshers' week would be completely focused on socialising, so students feel more comfortable branching out on their own in the coming days. They might find a new friend to browse the freshers' fair with, or go for lunch with someone from their course.
Of course, all of this is possible without interference from Trinity. Introducing yourself to your neighbour in the lecture theatre or going to society events alone is actively encouraged.
Further, gaining the confidence to meet new people and foster new friendships even when it seems daunting is a key learning experience. However, there is no reason not to combine this with a bit of effort on the university's part.
Most people probably won't find their best friends for life during freshers' week, that would be too easy. But, being introduced to a few people in your first week is enough to get a feel for the potential that a college campus holds.
Bumping into people you have some relation to in the hallway helps establish that feeling of belonging we all craved in our first days at Trinity. The goal is to give as many as possible that experience, not just those who already had a social network in Dublin, or have no qualms talking to strangers.
There are so many interesting people to meet, and Trinity undoubtedly wants new students to feel welcome, to see a community they want to be a part of for the next four years. Strong social relationships are crucial for academic success and decreased dropout rates.
Freshers' week should be an introduction to all the incredible things Trinity has to offer, not just the academics. Societies are a big part of that, but for the many who feel a little lost (not just physically) in their first few days, some structured socialising initiated by the College would really help new students feel at ease.