November 16th saw the annual board game night hosted by Trinity's own Dublin University (DU) Gamers Society take place in combination with UCD's gaming society.
When one hears the word "gamer", usually people who play video games come to mind. This, however, is a fairly new concept as the video game industry only took off in the 1980s. In light of this, we must ask ourselves: what exactly is modern gaming?
Well, here at Trinity it may not be what you think. Operating out of their space in Goldsmith Hall nicknamed "The Bunker", DU Gamers aims to promote playing almost any kind of game other than video games including board and card games and many more. They also host frequent tabletop nights involving different roleplaying systems, ranging from Dungeons and Dragons to other lesser-known games.
ADVERTISEMENT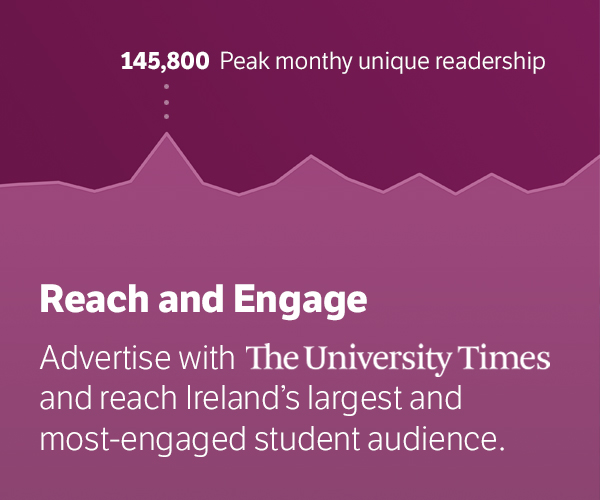 The DU Gamers board game night is an annual competition that was established in 2008 by the then presidents of the DU gamers and UCD's Gaming Society. The night was centred around winning the "Duggan-Tisdall" Octarine cup. The prized possession was fondly designed after the Octarine colour of magic in Terry Pratchett's "Discworld" novels, which remain popular within the DU Gamers.
At the head of the ship is President Colm Ryan. Going on to explain more about the award he stated, "the cup has been in the Bunker (DU Gamers room) for many years, until last year where I gave it a proper look for the first time while cleaning the room after becoming President."
" I thought 'Hey, this trophy isn't really doing much of anything here; we should get in contact with UCD Gamesoc and see if they want to start this up again!'", he added.
By chance a good friend of mine from secondary school, Fionn Reid Kelly, is the external events officer at UCD Gamesoc, making him the perfect person to contact for more details.
"DU Gamers tries to plan all its events far in advance, so when the committee agreed it would be a good idea and our Board Game Officer Claire said she would be interested in running it, we set a preliminary date for November", he said.
The competition itself was divided into 8 categories. These were the games Settlers of Catan, 7 Wonders, Ticket to Ride, Scythe, Coup and Codenames, Carcassonne and Scout, King of Tokyo & Fluxx, as well as Tsuro & Sushi Go!.
Ryan went on to describe what he thought were the best parts of the night. "For me one of the highlight moments was when we were playing King of Tokyo (a game in which you play giant monsters à la kaiju movies who are fighting to seize Tokyo) and the person in the last place managed to get one of the most powerful cards in the game – one which reduces everyone's reputation by 5 – and basically reset the playing field so that anyone could have won."
Ryan continued to give examples of the event's success. "Other highlights included interacting with the UCD students and getting the TCD students all riled up and ready to go. While it was kept friendly there was definitely a competitive spirit in the air, and a little playful banter between the two societies."
"Another fun moment was when their Board Games Officer, Cathal, and I realised we were both wearing the same shade of pink, whereupon we yelled "ON WEDNESDAYS WE WEAR PINK!", and someone didn't get the Mean Girls reference and we all laughed."
Claire Ronan, the Board Games Officer, stated, "I'm so happy on behalf of all of the Gamers' committee that we won the Colours Cup. We all put so much work into making this event run smoothly and I'm very grateful for the help I got from the rest of the committee. I could not have run this event without the help of my fellow committee members."
She added that "the Colours Cup holds a place of pride in our society room, The Bunker, so I'm glad that we have won the right for it to stay there another year! As the person in charge of organising board game related events for the society, it was lovely to see all the familiar faces of members who have shown up to our Board Games Nights previously."
Described as "neck and neck" throughout the night, by the competition's end the score stood at 145 points to UCD and 150 Points to Trinity and the Trophy came home.
The two societies aim to continue this long-time tradition with UCD having already decided to host next year and Trinity looking to claim another win. For anyone whose interest was piqued by the prospect of playing, DU Gamers has a bi-annual Uno night coming up where attendees have the chance to dress fancy!