Minister for Higher Education and Research Simon Harris has today announced €22 million in funding for student supports and mental health resources in colleges across Ireland, including €17.1 million towards student supports and €5 million towards supporting students' mental health and wellbeing.
Speaking on the €5 million investment in mental health resources, Minister Harris added: "Students have endured an incredibly difficult few years and this fund ensures we can continue to invest in services and in the wellbeing of students".
In a press statement released yesterday, Harris said: "Budget 2023 recognised the significant cost of education facing students and their parents".
ADVERTISEMENT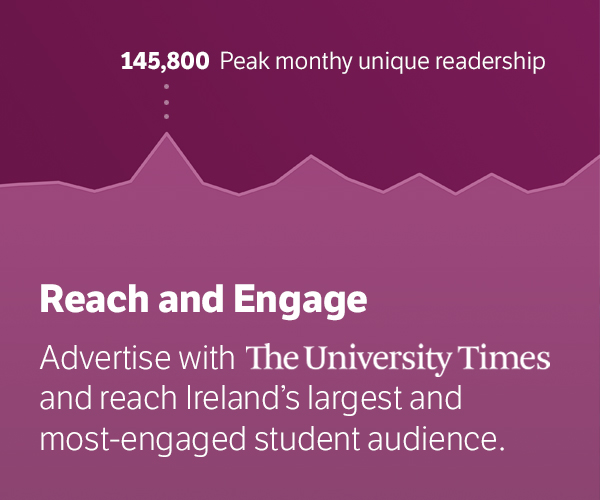 "That is why we reduced the contribution fee by €1,000 for all undergraduate free fees eligible students and increased all student maintenance grant payments by at least 10 per cent effective from January."
"The Student Assistance Fund is available in publically funded colleges across the country and is accessible to anyone who needs help with the day-to-day costs such as transport, rent, childcare, college materials etc."
In the same press release, CEO of the Higher Education Authority (HEA) Dr Alan Wall added that "the positive mental health and wellbeing of our students in higher education is a building block to their success as learners".
"By creating supportive learning environments institutions and institutional leaders can assist students in navigating the changes and challenges students may encounter during their time in formal education and afterwards."
He added: "In using this funding to provide students with access to supports and to mobilise all members of the campus community to implement the National Student Mental Health and Suicide Prevention Framework, HEIs can provide the leadership needed in the post Covid learning environment to enhance the student experience, to ensure each student can capitalise on their potential and contribute overall to their positive development."
Speaking at a press conference held the day after Budget 2023 was announced about the student grant increase, Minister Harris said: "we've gone from a minority of students in Ireland qualifying for support to a majority of students now qualifying for support."
"It is my job as minister to ensure every person, regardless of their background, has the same opportunity to access further and higher education", he continued.
"The student maintenance grant is a vital tool in helping us deliver fairness and equality for students across our education sector, but we know it can do more. That's why as part of Budget 2023 we are making significant changes which will see students have more money in their pockets to help them tackle the challenges posed by the cost of living crisis."
He also confirmed that "if you're in receipt of the highest rate of the student grant you will have been due to get over €600 in the month of December. You will now be due to get over €1,300 in December".
"From next year, if you earn €100,000 a year or less into your house, you won't pay the €3,000 … it's been reduced by €500 on a permanent basis", he added. "And if you have €62,000 or less … you will now be eligible for half fees."