Many, myself included, see a house as an essential part of the student experience, your college days denuded if you have never enjoyed – or endured – one. However, the housing crisis raging in Dublin and throughout the country makes finding any accommodation whatsoever incredibly tough, as so many of us have discovered in the last few months.
My own experience has compelled me to write about the difficulties of finding accommodation in this city, and I know many with almost identical stories. Much of the house-hunt is online, scrolling past the obscenely expensive, the dilapidated and the remote, leaving a tiny number of suitable properties. Of these, the vast majority are unavailable to students for enquiries and viewings.
Throughout my search, I was met by unsympathetic, unaccommodating letting agencies full of empty suits and empty smiles. If you do manage to pester an agency into giving you a viewing, you might have to stand in line outside, as those from all walks of life compete for the same property. Students are at the back of the queue, often vying with young professionals who almost always win out due to higher incomes and references from esteemed employers.
ADVERTISEMENT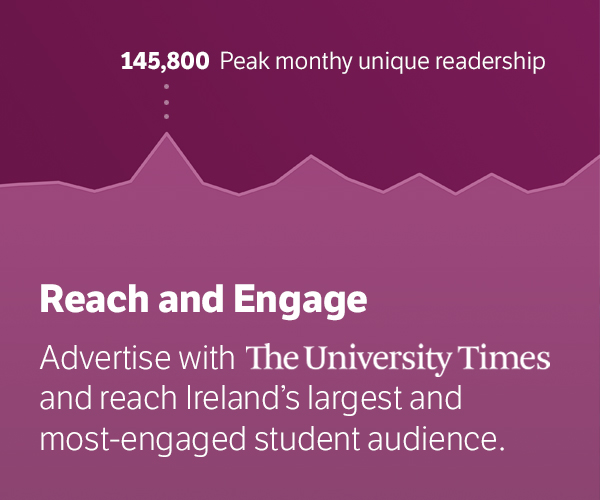 Throughout the process, we had to constantly downgrade our expectations: from living in our ideal area with friends, to an area we never knew existed (that just about qualifies as Dublin) with strangers. In August, it felt like every second Instagram story contained the words "looking for a room in Dublin from September, PM me". Many resorted to Facebook, braving the scams in huge group chats, with 'landlords' seeking payment in cash upfront, sometimes with no viewings and no contract.
Many of us know about the monotony of house-hunting: an inbox overflowing with hundreds of Daft.ie enquiries, and replies in the single digits. Daft.ie's report into renting shows that, as of May 1, there were just 51 houses available on their platform for rent in the entire country, a shockingly low number.
The report also illustrates that nationwide rents increased 12 per cent compared to this time last year, with average rents now €1,567 a month. The situation is the worst in South County Dublin, where rents average €2,387 a month.
Increases in rent prices have been astonishing. The government's plan to give between €120,000 and €144,000 to developers per apartment built seems to be just another developer and landlord friendly policy which will end up increasing profits while offering little tangible benefit for renters and buyers.
Tánaiste Leo Varadkar recently came out in support of a reduction in tax for landlords in order to stymie the reduction of properties available for rental. It was not received well, being seen as a rather ill-timed and insensitive comment when many view landlords to be consistently given favour over tenants and would-be renters.
The coalition, Fine Gael especially, seem ideologically opposed to the measures which would potentially ameliorate the crisis, such as state-provided housing or rent controls. Both parties are regarded as pro-landlord and pro-developer, with an unwavering belief in free market principles. However, it is these unimpeded free market forces which have caused and worsened the crisis, with vulture funds and tech multinationals buying up huge swathes of property and driving up prices.
As the Irish Times revealed in a recent article, Kennedy Wilson, a property giant with an eye-watering Dublin property portfolio including the Shelbourne Hotel, recently expressed to shareholders that for new houses and apartments, "market rents will just continue increasing".
At worst, some members of government arguably benefit from the crisis directly, as the current extortionate prices profit them personally. It is an understandable opinion, fuelled by recent events such as the downfall of TD Robert Troy over his failure to declare his massive property portfolio, which included many houses and apartments in Dublin. The government's reticence to become a landlord through the vehicle of social housing is ironic, given that 48 out of 160 – 30 per cent of TDs – are landlords in some capacity. Of Fianna Fáil TDs, that number is a staggering 38 per cent. Amongst the general population it is only 3 per cent.
As seen by the events leading to Troy's resignation, that number of TDs may be even higher. This further cements the feeling that the current Fine Gael–Fianna Fáil political axis possesses very little appetite to change or address the status quo, or to ease the crippling dearth and expense that is housing in Ireland. The cataclysmic timing of the Troy scandal – when the housing crunch is at its most brutal and many students have to commute or couch surf until they can find accommodation – could prove a lethal blow to this government with an election looming.
The crisis continues to worsen as rental properties become more scarce, and prices rise. For many of us, the dream of a student house gives way to the bleak reality of a ruthless market with no place for us. This government seems determined to stand in the way of home ownership and housing autonomy, which has always had a very important place in the Irish psyche. Whether this reluctance is complacency or something more sinister is up for debate.
Landlordism has always been a touchy subject in this country. Any student of modern Ireland will tell you that the old landed order addressed the subject of land reform far too late in the day and were swept away into the dustbin of history in the General Election of 1918 by Sinn Féin. The current housing situation clearly cannot go on indefinitely, so it may be worth asking – is history about to repeat itself?