At midday last Friday, September 29th, a group of Trinity students held a large banner in Front Square to call for a transition to per cent plant-based catering on campus. The group joined students from University College Cork and University of Galway, who enacted similar demonstrations on their own campuses. Students also handed out leaflets as part of the demonstration.
The banner read "PLANT-BASED UNIVERSITY / END THE CLIMATE CRISIS", and is part of the Plant-Based Universities campaign. The campaign has aimed to persuade universities in the UK and Ireland to transition to fully plant-based catering since it was started in 2021. It has over sixty ongoing campaigns in UK universities. 
Plant-Based Universities have also published an open letter urging colleges to align with their goal. The letter has been signed by nearly 1000 academics and healthcare professionals, as well as 76 professors from Trinity. 
ADVERTISEMENT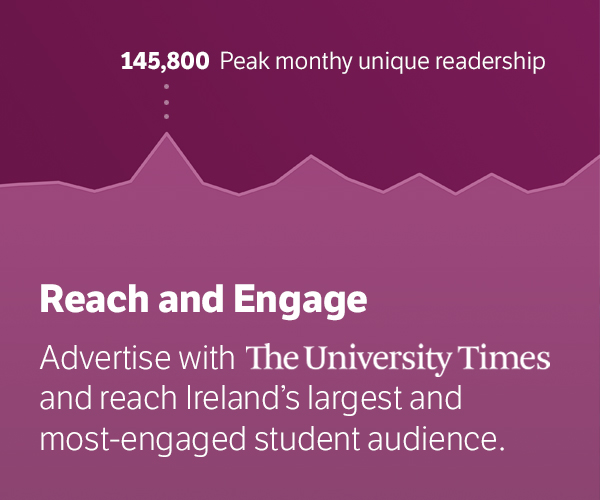 Oisín Considine, Plant-Based Universities' Trinity College Dublin Coordinator said "I'm proud to say that Trinity College Dublin was the single biggest representative on the recent open letter calling for 100 per cent plant-based menus".
He explained that the purpose of the banner was "to make sure that the vital conversations about creating Irish food security and tackling the crisis happen". 
Currently, Trinity has a policy of "plant-slanting" catering, which involves aiming to reduce meat, fish and poultry sales in College as well as promoting plant-based dishes above options containing meat. 
A spokesperson for College said: "Trinity Catering's policy is to make the vegan option the most delicious, most promoted and best value meal on any of its menus, rather than moving to an all-vegan menu. This reflects our ambition to change food culture by pleasurable experiences and choice rather than ban, which we believe will have more legitimacy and longevity." 
Trinity Catering has also partnered with Cornucopia, a plant-based restaurant in Dublin to run a series of pop-ups on campus and create a variety of vegan student dishes.