The Trinity College Dublin Students' Union (TCDSU) and the Trinity branch of the Boycott, Divestment, Sanctions (BDS) movement have blocked access to the front gate entrance in protest of Trinity's ties to Israeli universities. 
The blockade has been accompanied by a flag drop, wherein members of societies based in House 6 have hung Palestinian flags from the windows. This morning, Emma Matthews, the Administrative Officer for the Central Societies Committee (CSC), circulated an email advising societies against participating in the protest.
Addressing students outside House 6, TCDSU President László Molnárfi condemned Trinity's ties to Israeli universities which "[create] the technology that when put into practice, translates into bombs dropped on Gaza and innocent people being killed".
ADVERTISEMENT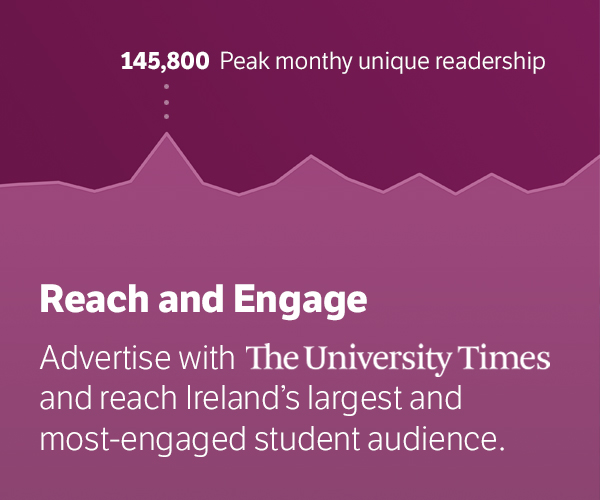 Trinity has links with various Israeli universities, including the Weizmann Institute of Science, which supports the development of Israel's nuclear arsenal, and Tel Aviv University, which has developed war technology for the Israel Defense Forces (IDF).
Molnárfi pointed to the letter signed by 600 academics, including 70 Trinity professors, calling for Irish universities to sever ties with Israel. He said: "Despite this, we have received nothing. We have received no response from them." 
As a result of the "vested interests at play", Molnárfi continued, "we must force their hands" in the form of a blockade.
The group then moved to the front gate, where a Palestinian flag was used to block entry. TCDSU Ethnic Minorities Officer Hamza Bana led the crowd in chants including "from the river to the sea, Palestine will be free" and "Linda in her ivory tower, this is called people power". 
Speaking to The University Times, TCDSU Communications and Marketing Officer Aiesha Wong said: "Every day, people in Gaza are worried about bombs dropping on their heads. They have no food or water and no help while this crisis is happening. The biggest inconvenience people have today is not being able to walk out of the front gate entrance." She implored passers-by to "use that to reconsider what you can do to help other people". 
TCDSU Welfare Officer Aoife Bennett stood on College Green distributing flyers to passers-by about the motivation behind the protest and advising them on alternative ways to enter Trinity.
Protesters plan to remain in place throughout the afternoon. Security is present on site but has not intervened.
In a statement, a spokesperson for the College told The University Times: "We fully respect students' right to protest in a peaceful and respectful manner. The College was not aware that this protest was due to take place today and it is important for many good reasons that protests are signalled in advance."
---
This article was updated at 16:23 on November 9th to include a statement from the College.