Fionn O'Dea
Staff Writer
ADVERTISEMENT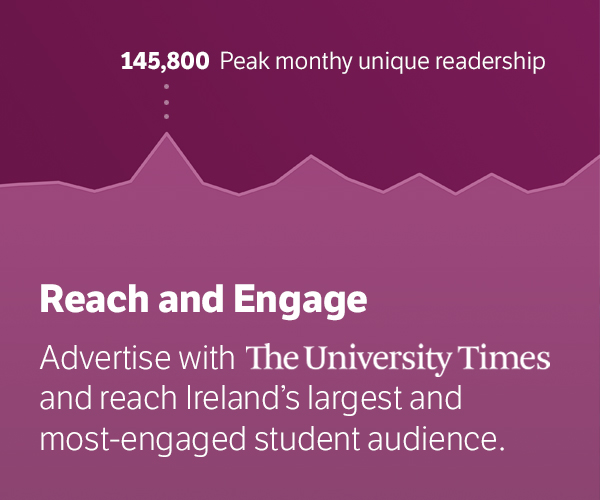 Trinity College has teamed up with six of Ireland's largest third level institutions in a cross-border initiative to establish a new Digital Arts and Humanities (DAH) structured PhD programme.
The project is the largest of its kind in the world and has received €6.8m in state funding, with with the assistance of the European Regional Development Fund. The project is in keeping with government objectives to prioritise investment and development in areas in science and technology.
The programme has been designed "to make a major contribution to the development of Ireland's smart economy", a term used with increasing frequency by those attempting to establish an economic recovery in Ireland. The Department of the Taoiseach associates the smart economy "with a thriving enterprise sector, high-quality employment, secure energy supplies, an attractive environment, and first-class infrastructure", a far cry from today's Ireland.
The programme's first year sees 46 post-graduate students taking part, across the seven participating institutions, NUIM, NUIG, TCD, UCC, Queen's University Belfast, The University of Ulster, and the Royal Irish Academy. Marie Wallace of IBM Ireland sees it as "a great opportunity to cement ties between universities on the island of Ireland."
Wallace deems it to be "an ambitious programme which has the potential to be a European leader in training the next generation of humanities scholars for the smart economy." Tom Boland, Chief Executive of the Higher Education Authority commented that the PhD programme "is a great example of how Ireland can play to its strengths."
The four-year programmes will base themselves primarily within one of the universities, though participants are expected to work closely with industrial partners such as Google, IBM, Intel and Microsoft as well as cultural institutions to ensure knowledge exchange. Trinity will accommodate DAH students in one of the college's two flagship research units, the Trinity Long Room Hub and the Arts Technology Research Lab, each based on campus, and considered dedicated facilities for arts and humanities research in the College.
Research strengths within Trinity include personalisation and localisation, digital curation, 3D worlds, and music and new media. Also noted as a strength is 'time-series analysis and historical modelling', an area of focus for one Trinity participant, Nella Porqueddu who works out of the Trinity Long Room Hub.
Porqueddu's project is titled 'War's Impact on construction of place and identity: Trentino and other areas at the Italian and Austro-Hungarian front-line in WWI'. The project aims to promote a digital approach to the study of history and addresses the issue of identity in the wake of the First World War.
Boland believes that "by giving students a strong foundation at the creative digital interface we are enabling Ireland to remain at the forefront." In times of cut-backs in education and private investment in Ireland, it is hoped that the DAH may make some headway towards the government-envisaged Eden of 'Smart Economy Ireland'.