Last night's Discover Research Dublin event filled Trinity College Dublin with over 60 events in 18 venues, highlighting the ground-breaking research activity being done by scientists and academics across Europe. With event categories spanning from human to tech-based topics, the night emphasised the breadth of areas that academic research can encompass.
Drag queen and activist PantiBliss kicked off the festivities by opening the Front Gate with a charismatic flourish. Crowds of people swarmed into a Front Square adorned with bright orange balloons and flags from various countries across Europe.
All corners of campus were opened up, from the Zoological Museum to the Biomedical Sciences Institute, as thousands of members of the public entered the College to take part in the event, organised by Trinity College Dublin and the Royal College of Surgeons.
ADVERTISEMENT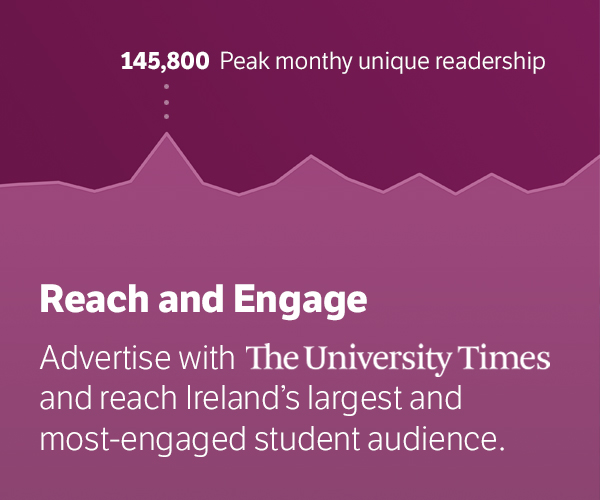 The arts and humanities research centre, the Long Room Hub, hosted events in honour of the research undertaken as part of the arts and humanities at Trinity College. Their ability to gather interactive talks, demonstrations and activities in all four categories – human, tech, world and society – perfectly encapsulated the purpose of the night by demonstrating the range of research even within one discipline. Dr Christine Morris, from the Department of Classics, demonstrated the process behind the 3D laser scanning of ancient artefacts, allowing people to view their device actively scanning objects from Trinity's Weingreen Museum, which is located on the fifth floor of the Arts Building.
From robotics to diabetes research, booths in the Hamilton celebrated the research being done in the fields of medicine and engineering. I spoke with Prof Michel Destrade from NUIG and Dr Aisling Ní Annaidh from UCD about their research on skin elasticity following a project with the State Pathologist, Marie Cassidy, about the amount of force required to stab someone. Their reviscometer determined that the elasticity of my own 21-year-old skin was similar to the readings found on 42-year-old's.
The Science Gallery hosted a number of interactive workshops alongside their current brilliant exhibition, Secret. Visitors were able to attend a circuit workshop, which allowed them to make their own torch. Another booth taught attendees how to pick a lock by pointing out how to manipulate all of the lock's internal mechanisms. All of these workshops showed the public the opportunities for innovation and improvement with machines and technology.
Being able to directly interact with the researchers and their equipment gave the public access in to the sometimes mystical world of academic and scientific research. Although the scope of the topics presented varied immensely, their passion for their work and the truly fascinating insight that it provides greatly enhanced my own view of the need for quality research to be undertaken in a vast array of disciplines.