Trinity Men's Basketball team have lost their third consecutive league game to UCD. The match, held in the Trinity Sports Centre on Friday January 22nd, saw UCD hold a comfortable lead throughout the game resulting in a final score of 61-49 to the Belfield side.
In the bottom of the table, both teams entered the fixture with a point to prove with neither team securing a league win yet this season. UCD opened the score from play and began to steadily build their lead. The Trinity defence held a good shape, creating a strong perimeter that was difficult for the UCD side to permeate. With little offensive options, UCD were forced to attempt long range shots with mixed successes.
The UCD defence were equally disciplined at the other end of the court, providing few opportunities for Trinity to complete their passing plays. Chris Anderson displayed some clever skills to work the ball through the UCD defence on several occasions to find the net or force a mistake that would result in a Trinity free throw. Anderson's creative play aided Trinity's recovery to a one-point game at 11-12, but this proved to be the closest Trinity would come to catching UCD's lead as they widened the scoreline and finished the first quarter 13-18 and further extending their lead throughout the second quarter to lead 38-27 at the half-time interval.
ADVERTISEMENT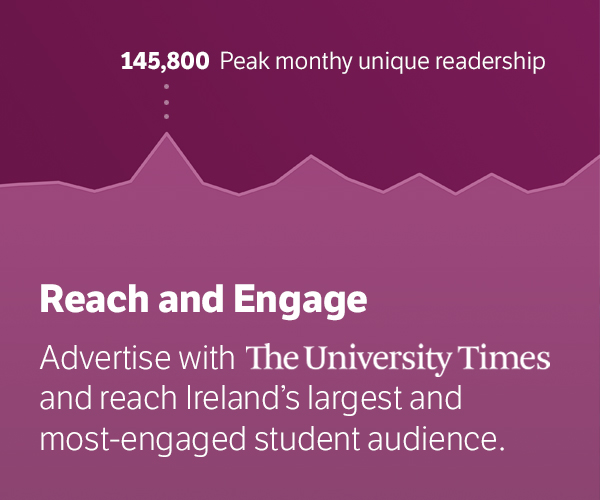 While both teams dealt well with offensive advances, UCD possessed greater finesse in their play and finishing with bursts of energetic runs and individual skill creating the breaks needed to convert their scores. Good communication between the UCD players, complete with simple indicative gestures, meant there was always a player ready to receive the ball, wherever it was sent, and allowed the Belfield attack to work around the Trinity defence and expose their weaknesses.
Trinity gave UCD a challenging game and had plenty of opportunities to work their way back up the scoreboard and reclaim control of the game, but UCD stayed controlled throughout their game to build and maintain their lead and take the win. The Trinity team lost their opening league game against Ulster University Jordanstown and were narrowly beaten away to DCU before Christmas. They will continue their quest for a league win away against DIT in two weeks.