After weeks of anticipation, speculation, and quasi-election posters for candidates' "public meetings", the campaign proper for the general election has at last begun. Following an announcement by Enda Kenny today, the election will take place on February 26th.
This election's outcome, however, remains extremely uncertain, with polls demonstrating a considerable degree of political fragmentation and no political grouping achieving over 30 per cent support in the last Red C-Sunday Business Post poll on Sunday. Fine Gael is the only party with more than 20 per cent support. Even though they remain the most popular political party at 29 per cent, it is unlikely that the present government coalition would return the 80 seats needed for a majority.
This political fragmentation has also manifested itself in other ways over the lifetime of the 31st Dáil, as we witnessed TDs from the two governing parties defecting and forming new political movements. Lucinda Creighton, a Fine Gael TD and Minister of State for European Affairs, broke away to form Renua Ireland, gaining the support of two other incumbent TDs. Similarly, Róisin Shortall, Labour TD and Minister of State for Primary Care, joined Stephen Donnelly and Catherine Murphy, two independents, to form the Social Democrats. The decline in old certainties can be observed in the move away from the main "two and a half parties", which have governed the country for much of its history, to traditionally weaker political forces. Sinn Féin, for example, has seen support fluctuate in the same way as Fianna Fáil, a party of historical dominance, and Independents and smaller political groupings such as the Anti-Austerity Alliance command as much as 25 per cent support.
ADVERTISEMENT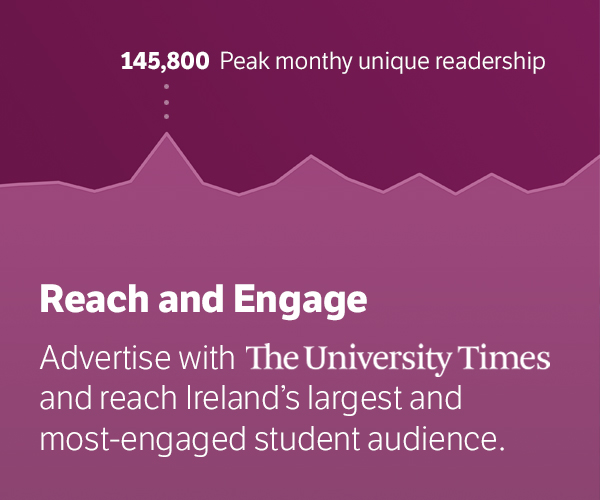 Fascinating issues are already proving distinctive at this early stage. Previously, Irish politics found itself focused on the conflict between Fianna Fáil and Fine Gael, both parties of the centre-right, with deep historical divisions over the Anglo-Irish Treaty and the Civil War in the 1920s. This divide was exacerbated by the parties' differing approaches to Anglo-Irish relations and dealings with Northern Ireland during the Troubles. However, a new generation of young people is coming of age, voters who were little more than children for the 1998 Good Friday Agreement, and with them the salience of Northern Ireland in politics has considerably lessened. For the first time, Ireland may be ready to embrace the class divide and left-right politics that has characterised the democracies of our European neighbours. Adrian Kavanagh of Maynooth University has suggested that Irish political parties are forming into two blocs, with Fine Gael, Fianna Fáil, Labour and Renua on the right and Sinn Féin, the Anti-Austerity Alliance, the Social Democrats and the Green Party on the left. The reorienting of Irish politics in this way is further affirmed to by Gail McElroy, the Head of the School of Social Sciences and Philosophy and Professor in Political Science, who notes, in speaking to The University Times, that in this election "redistribution, taxes and spending are a central element of campaign platforms".
The party's minimal coverage of the inadequate funding for the third-level sector in their previous election campaign also gives insights into the party's lack of commitment
This broad spread of political support will undoubtedly complicate the post-election negotiations to form the next government. The consequences for the crisis in the funding of higher education remain similarly unclear. Political fragmentation will increase the number of decisive actors in coalition formation after the election, with the emergent left-right axis of competition in Irish politics making a host of coalition options possible that have been deemed unthinkable in the past. Furthermore, the possibility of a hung Dáil, with utterly inconclusive election results, lies menacingly on the horizon. Parallels can be drawn with Spain, whose elections on December 20th have yet to produce a government. Following the cataclysmic collapse of the long-standing two-party system and the emergence of two new parties, who are bitterly divided both with each other and the political establishment, Spain is left with no feasible resolution to a difficult political situation. Fortunately, Ireland may be more likely to escape the present "ingobernabilidad" or "ungovernability" that plagues Spain, thanks to a political culture more accustomed to coalitions than the Spanish norm of absolute majorities. Political parties here are perhaps somewhat more likely to reach an agreement. "Irish parties have a history of being more pragmatic than their European counterparts," suggests McElroy, who nevertheless refuses to rule out the possibility of an inconclusive poll on February 26th. "We might see a second election very soon afterwards", she says.
The intensely competitive single-transferable vote electoral system engenders a focus on local issues and personalities, rendering predictions of seat shares somewhat more difficult. Even if the support levels indicated by polls were perfectly accurate at pre-empting actual votes, this would still be the case. Nevertheless, Adrian Kavanagh recently offered suggestions that the composition of the 32nd Dáil will resemble something like the following: Fine Gael with 56 seats, Fianna Fáil with 27, Sinn Féin with 25, Labour with 14 and Independents and the smaller parties holding 36. Despite the speculative nature of this data, it provides a useful basis for analysing potential coalitions, and thus the consequences of these governments for higher education.
The first of these possible coalitions would be a variation on the administrative theme of the past five years: Fine Gael forming a coalition with Labour and making up the remaining ten seats with some combination of independents or a smaller party. Indeed, McElroy suggests that "the most likely is the incumbent government supported by independents or smaller parties". Fine Gael have refused thus far to commit to a position on the issue of the student contribution. However, reducing fees does not seem to be something they would favour. In the last general election campaign in 2011, they advocated for a graduate tax, and during their time in government they have increased the student contribution from €1,500 to €3,000. This seems in line with comments made by Councillor Barry Ward – "I do not accept that free fees have made it easier to go to college" – when representing Fine Gael at a debate on higher education organised by the Union of Students of Ireland last week. He suggested that free fees "took a whole lot of private money that was being invested in education, and gave it to middle-class families". This has been confirmed by details of Fine Gael's draft manifesto revealed in an Irish Times report this morning, which say that Fine Gael will commit to the introduction of an income-contingent loan scheme to finance higher education. Furthermore, the government higher education funding working group, known as the Cassells report, is going to put forward a proposal that advocates an increase of €1000 in fees, something that could reduce the political cost of Fine Gael adopting such a policy. However, Fine Gael are likely to favour higher levels of investment into higher education, a move that might increase their standing among a middle-class voter base, even without a drop in the student contribution charge.
Despite Labour's participation in the government that oversaw the increase in fees, their policy henceforth seems to have changed, with Minister for Education Jan O'Sullivan last month committing the party to reducing the student contribution by €500. The Labour minister also promised that her party would provide €25 million to improve staff-student ratios, with another €15 million devoted to reducing the imbalance between student numbers and exchequer funding for the third-level sector. Since 2008, per capita funding for universities has decreased by 25 per cent, according to a report by Bahram Bekhradnia, the President of the Higher Education Policy Institute. Plans were also announced for postgraduate grants. Any potential coalition between Fine Gael and Labour is likely to prioritise funding for higher education, but will be divided over how much of this funding is to be provided by the student. Labour's previous coalition record on higher education saw it abandon a pre-election promise made by the subsequently appointed Minister for Education Ruairí Quinn to prevent any increase in the student contribution. Therefore, the likelihood that a diminished Labour Party would be willing to take a stand on the issue of university fees seems minimal. This in part depends on the policy of the independents or small party that form part of the coalition. However, Fine Gael's inevitable preponderance in such a coalition makes a reduction in fees very unlikely, particularly in light of their proposed system of income contingent loans.
With the decline of old electoral certainties in this election, the prospect that Fine Gael and Fianna Fáil might be willing to coalesce becomes more and more likely. Such a coalition is made possible by the similar ideologies of these two centre-right parties and the entry of younger members into their ranks. The two parties seem to agree on the need for an increase in university funding to correct an imbalance in the third-level sector. Speaking to The University Times, Charlie McConalogue, the Fianna Fáil spokesperson on higher education stated that "any increased funding that is required over the coming years to ensure quality provision at third-level should be funded by the exchequer", adding that "we will not be supporting any further increases in student fees". This seems to represent a point of divergence with Fine Gael, who have committed to income contingent loans, although maintenance of the status quo does not seem too improbable. Fianna Fáil would hold a more robust number of seats as a junior coalition partner than Labour, and thus a compromise may lead to the the student contribution remaining in place, with added exchequer funding for universities.
Conversely, the less feasible coalition of the left is likely to prioritise access, but may have incentives to spend money elsewhere
A more tenuous coalition option is that of Fianna Fáil and Sinn Féin, who would collectively control 52 seats, with the remaining 28 being drawn from smaller parties, independents, and perhaps a diminished Labour Party. Such a coalition would inevitably be unstable, with two parties of relatively equal strength sharing power and a large ideological gap between the two. However it is more likely than a Fine Gael–Sinn Féin government, as Fianna Fáil leans slightly more towards the centre. Like Fianna Fáil, Sinn Féin have opposed the idea of income-contingent loans or indeed any increase in fees, but they may diverge on the issues of funding for higher education. While Sinn Féin is the most popular party among young voters, it's working-class focus may not prioritise the funnelling of money into higher education. Simply put, in appealing to the disadvantaged who currently face exclusion from university, Sinn Féin are likely to have greater electoral incentives to focus an expansive fiscal policy on other areas, such as primary and secondary education. The party's minimal coverage of the inadequate funding for the third-level sector in their previous election campaign also gives insights into the party's lack of commitment to higher education.
Though there is precedent for such an administration, a Fianna Fáil and Labour government doesn't seem likely, achieving only 41 seats, 39 short of a majority. A lack of sufficient independents and smaller party-affiliated TDs to make up the numbers would require a very different result to return such a government.
Without a different electoral outcome, a left-wing government is similarly unlikely, even if there are some ideological consistencies to be observed among Sinn Féin, the Social Democrats, the Anti-Austerity Alliance, and the Green Party. Such a government would be likely to benefit more from the support of voters for whom higher education is distant and thus less of an issue. While lower fees are likely from such an administration, funding of universities may not be a priority. McElroy suggests that "in terms of much needed funding a centre-right government is probably the best". However, if this is the case. the 173,000 full-time students in Ireland will face a difficult choice in the approaching election. A centre-right government may guarantee the funding of our universities, but it may not deliver ease of access to all prospective students by removing prohibitive barriers to third-level education. Conversely, the less feasible coalition of the left is likely to prioritise access, but may have incentives to spend money elsewhere.